Are you ready to join us as a Climate Protector?
CCAN fights for climate progress everyday and our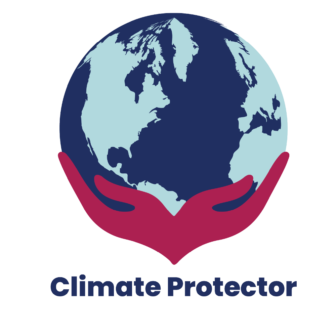 Climate Protectors are there with us through it all as we build a strong and diverse grassroots climate movement across the Chesapeake region. CCAN Climate Protectors provide critical support when we need it most to put our region on the path to climate stability. By becoming a Climate Protector, you would be making it possible for us to take bold, creative action at the precise moments when our work will make the biggest impact. We are accountable to you as our supporters, and committed to reporting back to you so that you can be confident that every dollar is put to effective use. Our donor society isn't a gimmick, every dollar goes into winning our campaigns. As a top contributor to our organization, we will provide you with opportunities for engagement and education, while  also connecting you with other supporters.
Champion Circle (Minimum gift of $5,000 annually; $1,250 quarterly; $420 monthly)
Climate Champions provide critical support to our mission. With one gift at this level, CCAN can fund a full-time fellow or print the materials for an entire campaign. Donors at this level get an intimate view of the organization through special opportunities such as:
An annual lunch or briefing with Executive Director Mike Tidwell
Mike Tidwell's book "Ponds of Kalambayi"
All Guardian and Defender opportunities
Guardian Circle (Minimum gift of $1,000 annually; $250 quarterly; $85 monthly)
The generosity of Climate Guardians sustains CCAN's most critical campaigns. A gift at this level can fund an entire lobby day or a high-quality video to tell the story of a campaign. For this mission-sustaining support, Guardians receive:
CCAN water bottle
Assistance in setting up lobby meetings with your state legislators
Opportunity for a private briefing with a member of CCAN's campaign or field staff or for a staff member to present to your group of choice (local club, congregation, etc.)
Invitation to climate hikes and tours with other CCAN supporters
All Defender opportunities
Defender Circle (Minimum gift of $350 annually; $90 quarterly; $35 monthly)
Climate Defenders make up the largest proportion of the Climate Protectors, providing steady support all year round. A gift at this level can fund volunteer trainings for a statewide campaign. Supporters at this level receive:
Climate Protector tote bag
Climate Protector Newsletters
Invitations to Climate Protectors' Conference Calls, the annual CCAN Office Open House and Climate Change Crash Course presentations
Receipt of CCAN's Annual Outcomes and Financial Report
An annual gift statement for your tax preparation
How to Give
CCAN is a 501(c)(3) nonprofit organization and donations are tax-deductible to the fullest extent permitted by the IRS. There are many ways to give to CCAN. Be sure to check out our
Ways to Give page
and contact Janet Redman, our Director of Engagement and Partnerships, with any questions at
janet@chesapeakeclimate.org