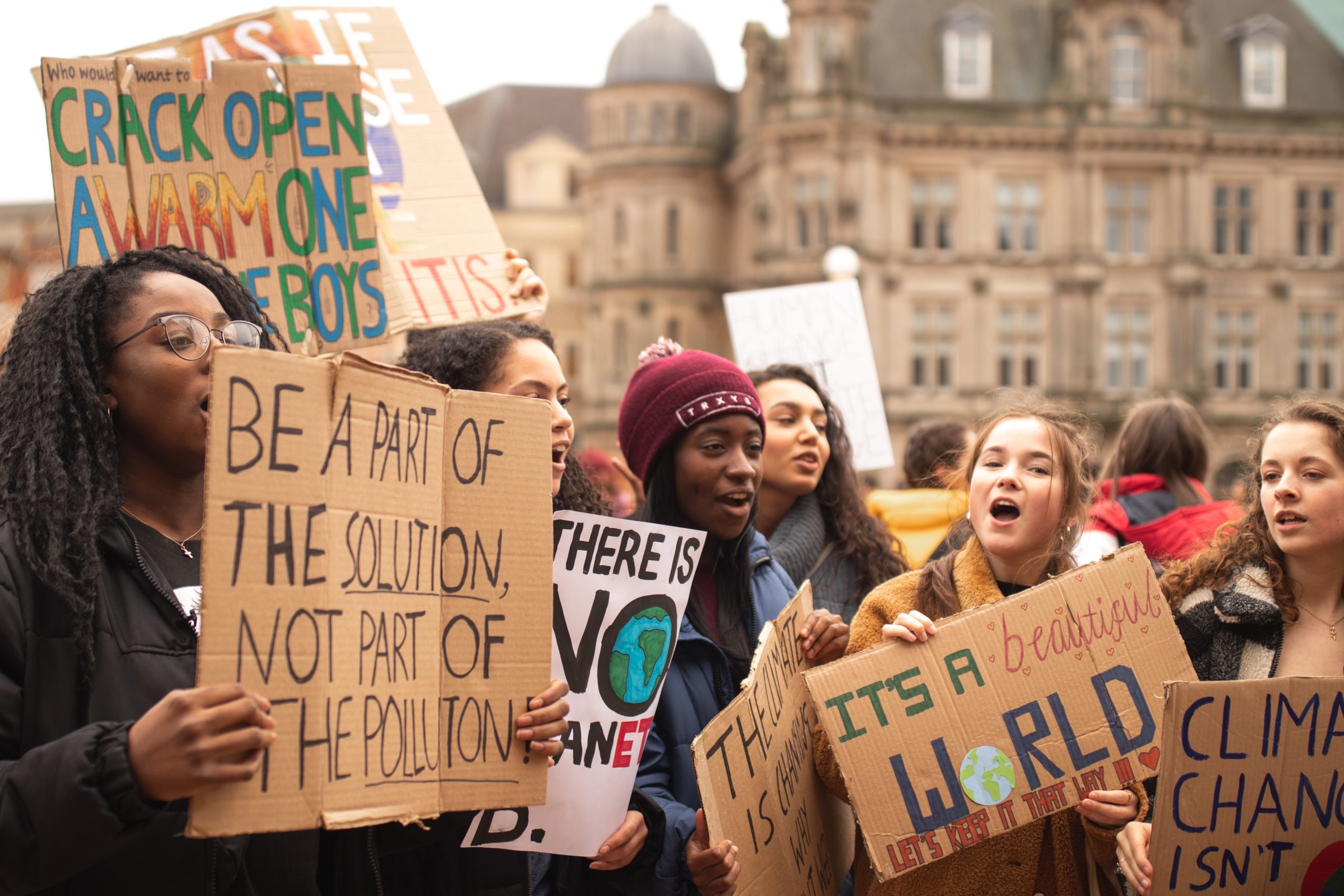 This Earth Day, commit to taking action! See below for quick and easy actions to take TODAY.
#FridaysForFuture is a movement that began in August 2018, when Greta Thunberg sat in front of the Swedish parliament every school day for three weeks, to protest against the lack of action on the climate crisis. The movement has gone global with students striking every Friday. During the time of the coronavirus, these actions have now moved online. Every Friday is now dedicated to #DigitalClimateStrike where climate activists snap a photo of themselves and post it to their social media with #DigitalClimateStrike. 
Be sure to tag CCAN (@CCAN on Twitter and @ChesapeakeClimate on Facebook) in your photos.
Let's Stop the Atlantic Coast Pipeline For Good
The Atlantic Coast Pipline would be a disaster for both the economy and public health. Now, we have a chance to kill it for good.
Help us convince the CEO and every Dominion shareholder that this pipeline would do more harm than good. 
Don't Let Fossil Fuels Off the Hook in Coronavirus Relief​
Fossil fuel companies lied about science. Now, they are trying to get off the hook for the crisis their lies helped create. Sound familiar?
Don't let Congress give fossil fuel polluters a free pass with coronavirus relief. 
Bring Offshore Wind Jobs to Maryland
There are more than 40 utility-scale solar projects and two major offshore wind projects in danger of being held up by the slow pace and misguided regulatory focus of the state's Public Service Commission.
Tell Congress: Bailout People, Not Polluters
Right now, industry friendly politicians are trying to give massive corporate handouts to coal, oil and gas companies with money that could go to working families. We can't allow the fossil fuel industry to profit off this crisis.  
Support CCAN's Work
Year 2020. Fifty years since the first Earth Day and the journey has been full of ups and downs as we work together to restore the health of our planet. And, we are now officially in the climate decade, it has been turbulent so far.  But, the CCAN team is working everyday to fight the climate crisis and implement climate solutions. Will you support our work today?
Schedule a 1-on-1 Meeting With Your CCAN Organizer
Interested in volunteering with the Chesapeake Climate Action Network? Looking for some help on how to get started? Sign up for a call with your local CCAN organizer.
Four Things You Can Do This Earth Month
A guide to steps you can take to protect our planet during quarantine.
Gene and Gayla Mills
Thank you Gene and Gayla for performing on our Earth Day Live "Hour of Action." 
You can learn more about Gene and Gayla and listen to their music online at www.geneandgaylamills.com.
Galen Tromble
Thank you Galen for leading us in yoga and meditation on our Earth Day Live "Hour of Action."
Learn more about Galen's Climate Yogi program to heal our relationship to the Earth: https://climateyogi.org/.