2021 "Speak to Power" Youth Voices Forum
November 3, 2021 @ 7:00 pm

-

8:00 pm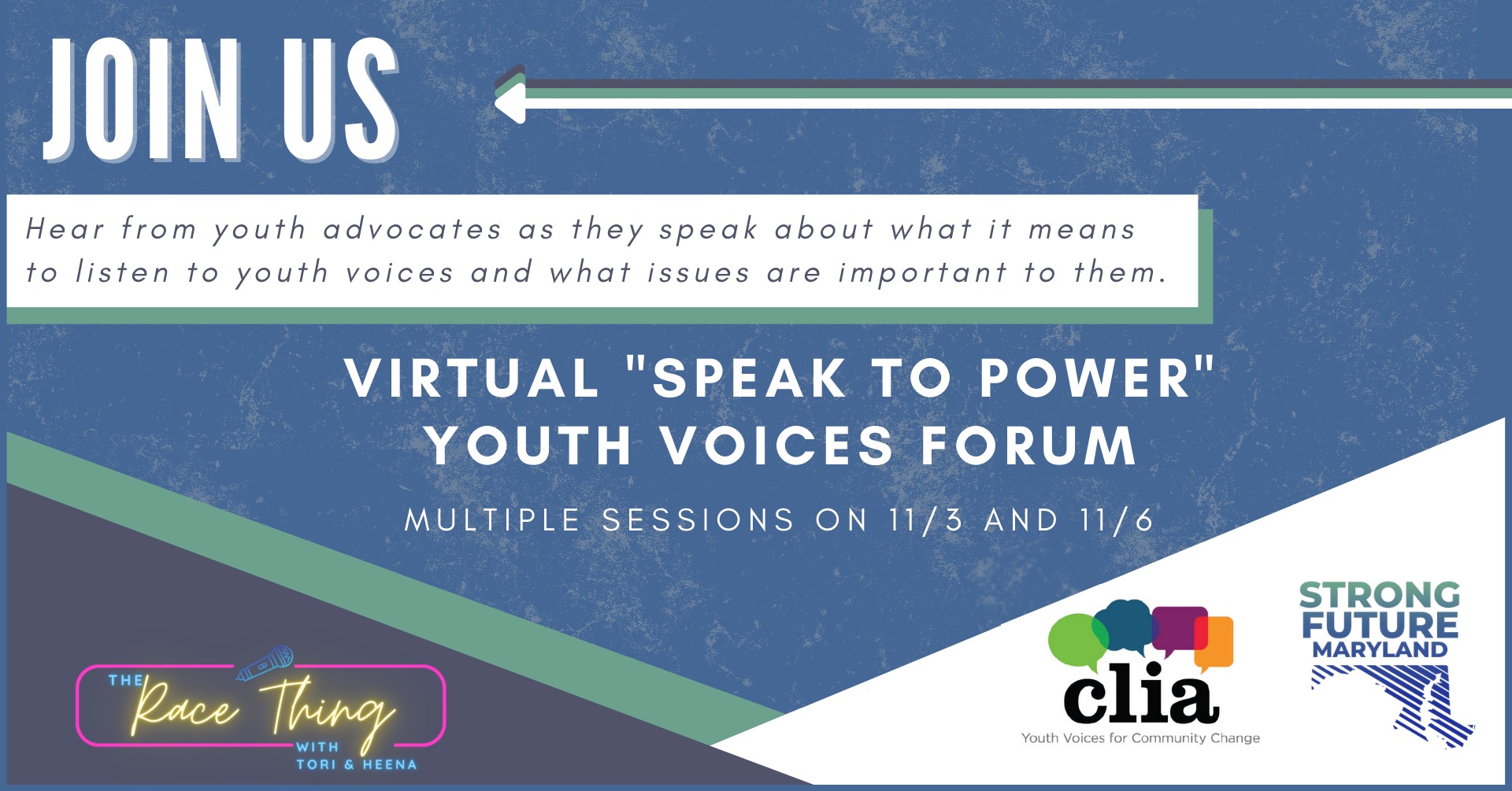 We're sharing this event from our friends at Strong Future Maryland: a virtual "Speak to Power" Youth Voices Forum!
We're proud to be partnering with our friends at The Race Thing and CLIA Youth to create a space where we can hear from youth advocates as they speak about what it means to listen to youth voices and what issues are important to them. This is an opportunity for elected officials and advocates to learn how to listen and be more inclusive of Maryland's youth.
The event is entirely virtual and will be held across three sessions on November 3rd and 6th.
Session #1 – Listening to youth voices Wednesday, November 3rd, 7pm-8:30pm
Session #2 – Policy Session Saturday, November 6th, 10am-11:15am
Session #3 – Policy session Saturday, November 6th, 11:30am-1pm
More details and speakers to come.
RSVP early to reserve your spot!
The event is free for youth (under 25). All ticket & sponsorship proceeds from this event will be used to purchase basic supplies for young people in the justice system in Maryland.
Please contact info@strongfuturemd.org with any questions.