Concert for Fair Development
April 25, 2015 @ 3:00 pm

-

6:00 pm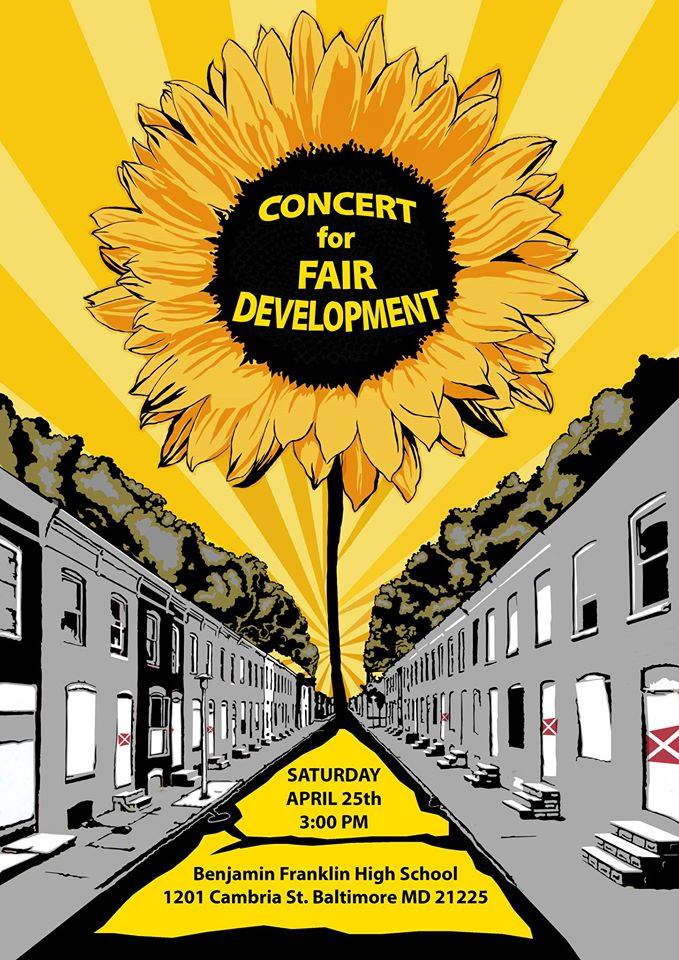 Celebrate a major win for Fair Development and Environmental Justice! Free Your Voice, a student-led human rights group of United Workers has over three years pressured the school system and others to end their support of the nation's largest trash burning incinerator.
During the week of Earth Day we are hosting an outdoor concert at Benjamin Franklin High School to both celebrate and build this movement for the beloved community. If there is one thing that we have learned over the course of the Fair Development Campaign to Stop the Incinerator it is this: Art is powerful. It is a vehicle for change and can change the fate of our community, but we can't do it alone.
WHEN: April 25, 2015 at 3pm – 6pm
WHERE: Benjamin Franklin High School 1201 Cambria St. Baltimore MD 21225, 1201 Cambria St, Baltimore , MD 21225.
CONTACT: Greg Sawtell · greggalen@gmail.com