Public Hearing in D.C. on the EPA's Proposed Clean Power Plan
July 29, 2014 @ 8:00 am

-

July 30, 2014 @ 9:00 pm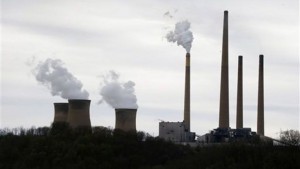 On June 2, 2014, the Environmental Protection Agency unveiled its Clean Power Plan, the first-ever federal standard for limiting carbon pollution from existing power plants.
In July, the U.S. Environmental Protection Agency will hold four public hearings across the country to hear comments on the proposed Clean Power Plan. It is important for climate champions and concerned citizens like you to attend the mid-Atlantic hearing to show support for reducing carbon pollution from our power sector, and urge EPA to strengthen the proposed standard.
What: National carbon rules public hearing
When: June 29-30, 2014. 8AM-9PM EST.
Where: William Jefferson Clinton East Building, Room 1153, 1201 Constitution Avenue, NW, Washington, DC 20004
July 29th Complete Schedule:
8:30 AM: Interfaith Prayer Breakfast & Vigil with Interfaith Power & Light
9:00 AM – 12:00 PM: Video Testimonial
9:45 AM – 10:30 AM: Creation of a Large Thank-You Card from Children to the EPA
9:45 AM – 10:30 AM: Climate/Air Face-Painting for Children
10:00 AM: Stroller Brigade with Mom's Clean Air Force
10:30 AM: Stand-up Press Conference
11:00 AM: Climate Rally
All Morning/Early Afternoon: Ice Cream Truck (because it's just too hot outside)
To register for hearing: Contact Pamela Garrett, Hearing Coordinator for EPA at: garrett.pamela@epa.gov, or (919) 541-7966. Registration is highly encouraged due to large expected turnout.
Questions & RSVP: Contact Kate Addleson with the Virginia Sierra Club at: kate.addleson@sierraclub.org or (804)225-9113 x1003. Sierra Club is helping to coordinate FREE transportation, and can provide guidance on logistics and how to prepare your comments.
Learn more at: www.epa.gov/carbonpollutionstandard. If you cannot attend the hearing, comments may be emailed to: A-and-R-Docket@epa.gov, Subject line: Docket ID No. EPA-HQ-OAR-2013-0602.