Hands Across the Appalachian Trail – Giles County
September 28, 2019 @ 11:00 am

-

1:00 pm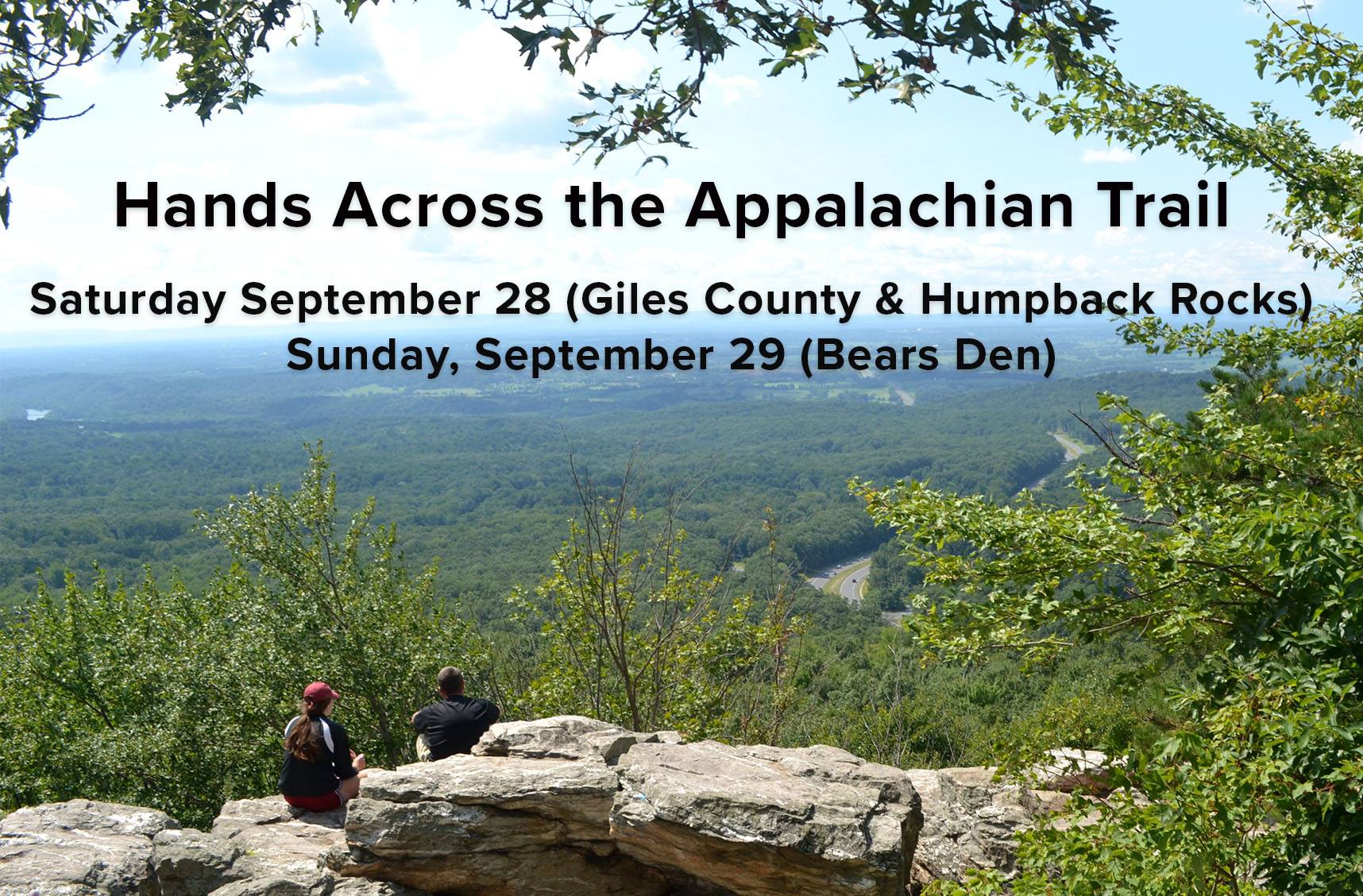 The Mountain Valley and Atlantic Coast pipelines propose to cross several nationally known and highly popular public recreational areas including the George Washington National Forest, the Blue Ridge Parkway, the Great Eastern Trail, and – the iconic Appalachian Trail. The dedicated work of volunteers, community groups, allies, legal advocates and individuals has led to Stop Work Orders and further delays of the pipelines, and the efforts to stop these fracked-gas project continues.
The Hands Across the Appalachian Trail events features the Appalachian Trail Conservancy's vision to "connect the human spirit with nature – preserving the delicate majesty of the Trail as a haven for all to enjoy."
Come celebrate the Appalachian Trail, meet others working to protect it and enjoy food, music, and speakers!
What: Join your friends and neighbors at the Fourth Annual Hands Across the Appalachian Trail!
Be part of this special weekend of events across the state, as we work to protect our communities, water, air, land and natural treasures from the threats posed by unneeded and harmful fracked gas pipelines.
Who: Sierra Club Virginia Chapter
Where: Route 100 intersection with Appalachian Trail (Trailhead), 2030 Narrows Road, Pearisburg, VA 24134 (Bluff City)
When: 11:00am-1:00pm, Saturday, September 28
For more information contact:
Jessica Sims, jessica.sims@sierraclub.org 804-366-0745
We look forward to seeing you on Saturday, September 28!