Hands Across the Potomac 2.0
October 5, 2020 @ 12:00 am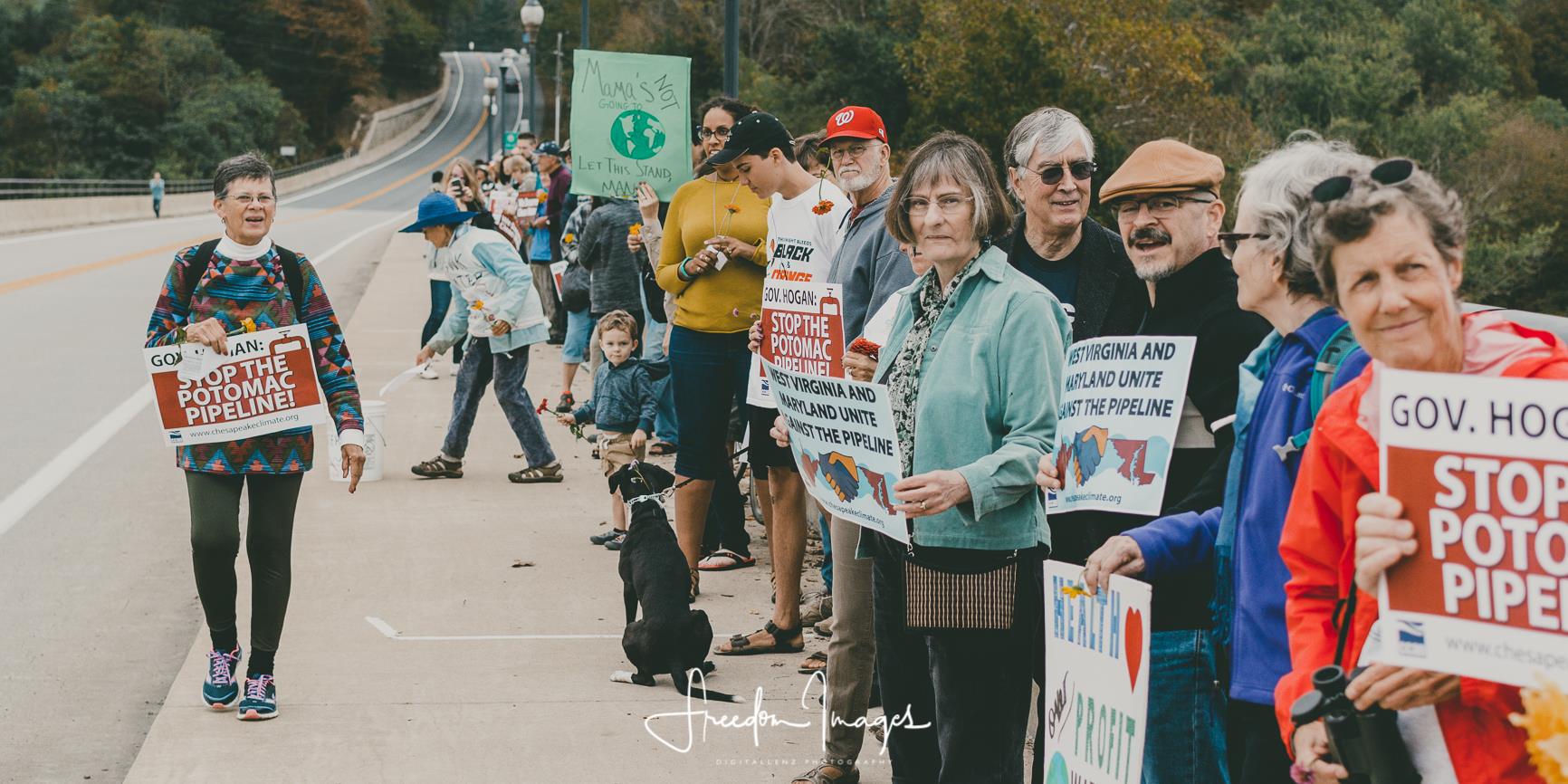 Please join us on Sunday, October 13th, for the 2nd Hands Across the Potomac Event. Just like 356 of us did in October 2017, hundreds of us will stand and hold hands on the bridge across the Potomac River between Shepherdstown WV and Sharpsburg, MD.
We will meet at the amphitheater next to Erma Ora Byrd Hall on King Street on the campus of Shepherd University at noon. The rally will take place at the amphitheater. Afterwards, we will walk to the James Rumsey Bridge for the action.
The action will be a demonstration of the UNITY of residents of MD, WV, VA and our whole region against the Potomac Pipeline and the toxic Rockwool factory the pipeline would serve.
Back in 2017, we were all united against the pipeline, but we were not aware of plans to build the highly polluting insulation factory, Rockwool. Now that we know the dangers of the proposed factory, we oppose this pipeline more fervently than ever.
Rockwool would pollute the air and water right across the road from a Title 1 elementary school and the working-class neighborhood of Fox Glen. The pipeline would also make a whole 1000-acre industrial park possible. Rockwool is just supposed to be the "anchor tenant" of this proposed industrial park along the route 9 corridor in Jefferson County.
The Rockwool plant would be a climate disaster. The planned factory would burn as much gas as a city with 24,000 residents and more than double sales for Mountaineer Gas in the Panhandle. Rockwool also plans to burn more than 90 tons of coal per day. Please join us in showing our opposition to both Rockwool and the Potomac Pipeline that would enable it.
Directions and Parking:
You may park in lots C or K on the Shepherd University campus, lots adjacent to Shepherd's Ram Stadium. When approaching from N. Duke Street, turn onto N. King Street to enter the parking lot.
GPS directions: Ram Stadium, WV-480, Shepherdstown, WV 25443
Our meeting point is a few steps away at the amphitheater on North King Street, next to Erma Ora Byrd Hall. From there, we will march together to the James Rumsey Bridge (a 5 minute walk) which sits over the Potomac River.
Photo credit: Elvin Wilmer