Mountain Valley Pipeline FERC Scoping Meetings
May 5, 2015 @ 7:00 pm

-

May 7, 2015 @ 9:00 pm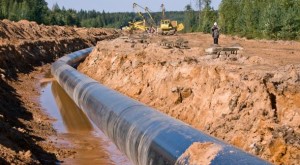 The proposed Mountain Valley Pipeline would stretch 300 miles from northern West Virginia to Southern Virginia. It will carry 2 billion cubic feet per day of fracked gas from the Marcellus and Utica shales. As proposed, it would be 42 inches in diameter and require up to four compressor stations.
CCAN is fighting fracked natural gas projects because we need wind turbines and solar panels dotting our landscape, not pipelines. Not only do pipelines threaten Virginia's farms and forests, but more pipelines means more fracking across our region and more fracking means more emissions of methane, a powerful heat-trapping gas.
The Federal Energy Regulatory Commission, charged with approving this pipeline, announced on April 17 that it will prepare an Environmental Impact Statement for the Mountain Valley Pipeline and will first consider public input on the scope of this review. The best way to speak out against the MVP is to attend one of these meetings!
There are two scheduled meetings in Virginia:
Tuesday May 5, 7:00 p.m.
Eastern Montgomery High School
4695 Crozier Road, Elliston, VA 24087
Thursday May 7, 7:00 p.m,
Chatham High School
100 Cavalier Circle, Chatham, VA 24531
Click here to learn more about fracked gas pipelines in Virginia, or email Lauren Goldman, Virginia Campaign Coordinator at Lauren@chesapeakeclimate.org.