Public Hearing: Say No to the Potomac Pipeline!
December 19, 2017 @ 6:00 pm

-

9:00 pm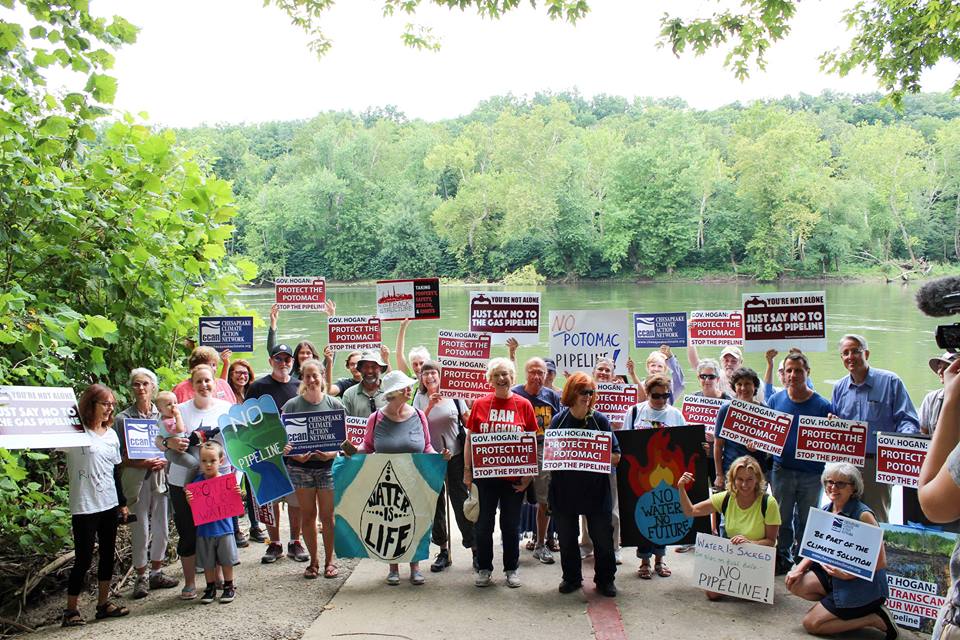 Come Voice Opposition to Potomac Pipeline!
The Maryland Department of the Environment (MDE) is holding a public hearing on the Potomac Pipeline, and wants to hear from you! Join us to voice your opposition to this dangerous fracked-gas pipeline.
Who: Dedicated "No Pipeline" activists, and you!
What: Public Hearing on the Waterways Permit for the Potomac Pipeline
When: Tuesday, December 19th, 6:00 – 9:30 p.m.
Where: Hancock Middle/High School, 289 West Main Street, Hancock MD 21750
The Potomac Pipeline would endanger millions by crossing under two key bodies of water, the Potomac River and the C&O Canal. It would threaten the drinking water of more than 6 million people who live downstream and rely on the Potomac as their primary water source. At this hearing, MDE will hear from Marylanders to inform their decision about whether to approve or deny the 401 Waterways Permit under the Clean Water Act. Denying the 401 permit would stop the construction of this pipeline in its tracks, and is the best way for Governor Hogan and MDE to protect our drinking water!
Just last week, the company behind this pipeline — TransCanada — spilled over 210,000 gallons of oil from a pipeline in South Dakota. TransCanada has shown their reckless disregard for public safety and the environment. Now, the company wants to threaten our own drinking water and communities. But we won't let them.
Join us to stand united to say NO to the Potomac Pipeline. This is a critical moment to stop the Potomac Pipeline. Time to show up and speak up!
Details about how to prepare your testimony to come. If you can't join us on December 19th, stay tuned for instructions to submit written testimony through January 16th.
If you're on Facebook, please RSVP here, and invite your friends!