Sunrise Silver Spring Action to demand Good Jobs for All
April 11 @ 11:00 am

-

12:30 pm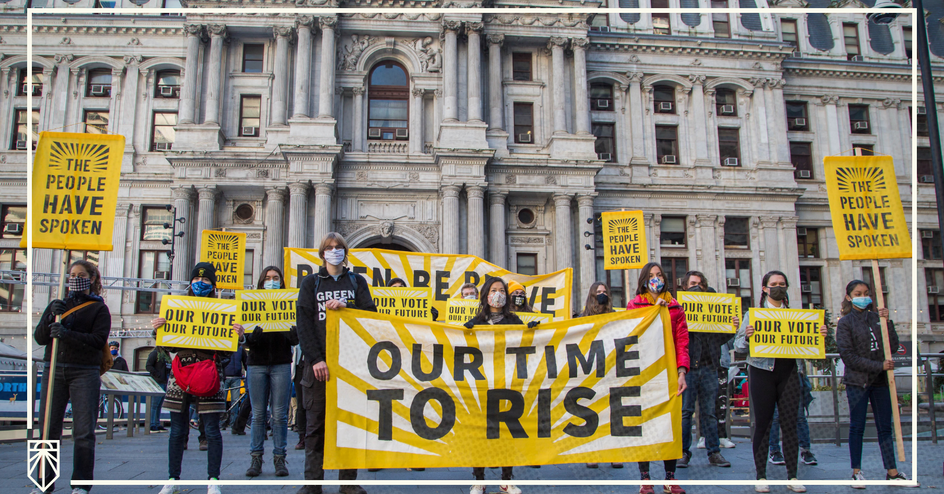 Sharing this event from our friends at Sunrise Silver Spring, MD:
We live in a moment of historic crises — a health crisis, an inequality crisis, a racial justice crisis, and a climate crisis that looms over it all. We've got no shortage of work to do to address these crises, and build a better society that works for all of us.
With so much work to be done, there's no reason anyone in the richest country in the history of the world should be unemployed, underemployed, or working a job that isn't in the national interest. It's time to fulfill Franklin Delano Roosevelt's promise, and Dr. King's dream. It's time to guarantee good jobs for all.
Our movement is calling on every Member of Congress and Joe Biden to sign our Good Jobs for All Pledge, which means they'll commit to doing everything in their power to pass legislation that ensures the US government guarantee that every American who wants one can have a job building a just, sustainable, and people-centered new economy.
On April 7th, when Members of Congress are in their districts or states for Congressional recess, our movement will rally to demand that our elected officials commit to providing good jobs for all. Join us!