Support the State of Maryland's fight against Columbia Gas
August 13, 2019 @ 9:00 am

-

12:00 pm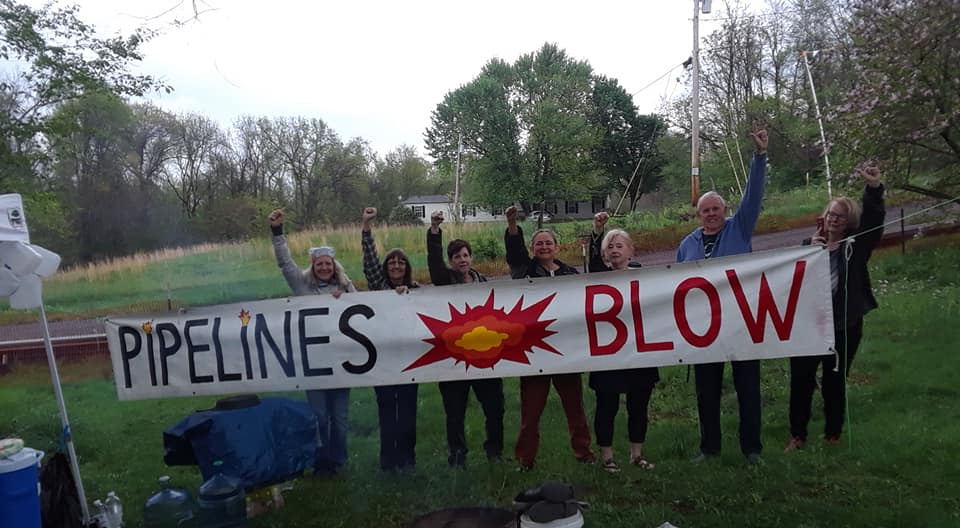 Please join our groups for a press conference and rally! The court will hear the State's "Motion to Dismiss" Columbia Gas' eminent domain lawsuit, in which the company is attempting to take state land for a pipeline that would go through Hancock, MD. The land is part of the Western Maryland Rail Trail, which the Maryland Department of Natural Resources owns.
The pipeline, known as the Eastern Panhandle Expansion Project, would supply fracked gas to industry in the Eastern Panhandle of West Virginia, including the highly polluting Rockwool insulation plant being built in Jefferson County. Rockwool would not only pollute WV, the air and water pollution would affect Maryland, Virginia and the Potomac River.
Rockwool would be a climate disaster, using 90 tons of coal per day and 1.6 million cubic feet of gas.
The press conference and rally will begin at 9am.
What: Press conference and rally ahead of the Columbia Gas vs. State of Maryland hearing in US District Court in Baltimore.
Who: Eastern Panhandle Protectors, Chesapeake Climate Action Network, Sierra Club Maryland Chapter,  Sierra Club – Catoctin Group, No Potomac Pipeline, Waterkeepers Chesapeake, Women's March WV Eastern Panhandle, Eastern Panhandle Green Coalition, and Upper Potomac Riverkeeper
Where: Edward A. Garmatz US District Courthouse at 101 West Lombard St., Baltimore Maryland 21201.
When: Tuesday, August 13th, at 9am, ahead of the Columbia Gas vs. State of Maryland hearing. The hearing itself begins at 9:30am. We have no way of knowing how long the hearing will last, but we should plan on staying until around 12pm or later. We are arranging carpools from WV and Western MD. We will have some cars for folks who can stay all day, and others for those who need to leave by 12pm.