Virginia LCV Webinar on the Andrew Wheeler Nomination
January 19 @ 7:00 pm

-

8:30 pm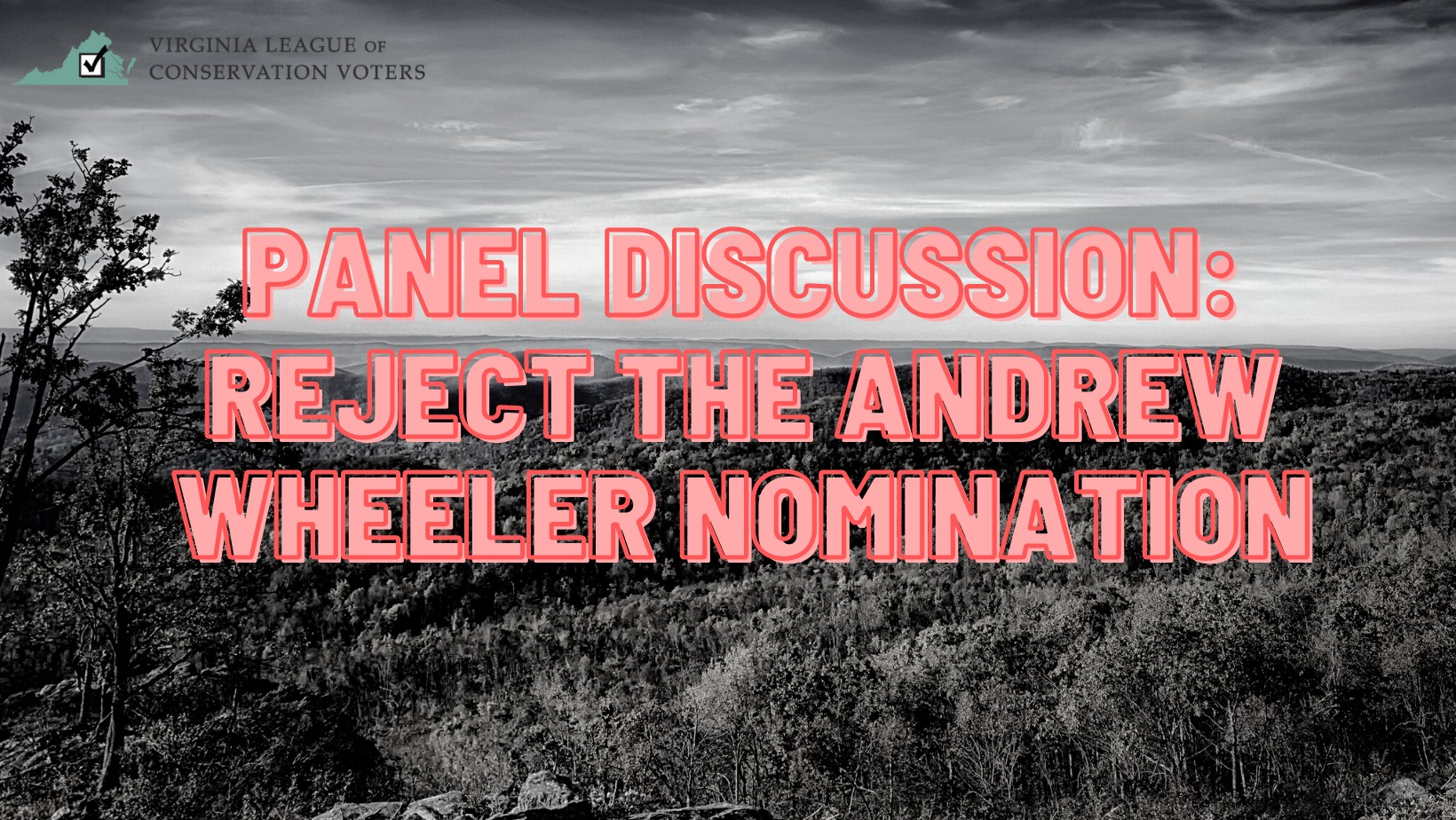 Join us this Wednesday at 7pm for an exclusive panel discussion. Former EPA employees Chris Zarba, Penelope Fenner-Crisp, and Betsy Southerland will join Virginia Senators, including Sen. Ghazala Hashmi and Sen. Creigh Deeds, to discuss the need to oppose Andrew Wheeler's appointment as Secretary of Natural Resources.
Former coal lobbyist and EPA Administrator Andrew Wheeler's track record of working to advance industry interests over Americans' health and our environment disqualifies him from serving as Virginia's next Secretary of Natural Resources. Andrew Wheeler served as EPA Administrator and dismantled environmental protections under the Trump administration.
On Jan. 5, right here in Virginia, Governor Youngkin tapped Andrew Wheeler to serve as his Secretary of Natural Resources. A nomination so extreme, and dangerous, it compelled more than 158 former EPA employees to detail the threat to our environment and public health in an open letter to the Senate of Virginia, urging the chamber to oppose this confirmation. Three of those signatories, scientists and experts for the protection of the environment and public health, will have a live discussion with our State Senators to detail their concerns regarding the Wheeler appointment and the need to oppose his confirmation.
A designated Q&A audience portion will be taking place as well. Be sure to register for the event!