Win a Tesla. Save the Climate. Enter the CCAN Tesla Raffle.
April 10, 2019 @ 8:00 am

-

May 31, 2019 @ 4:00 pm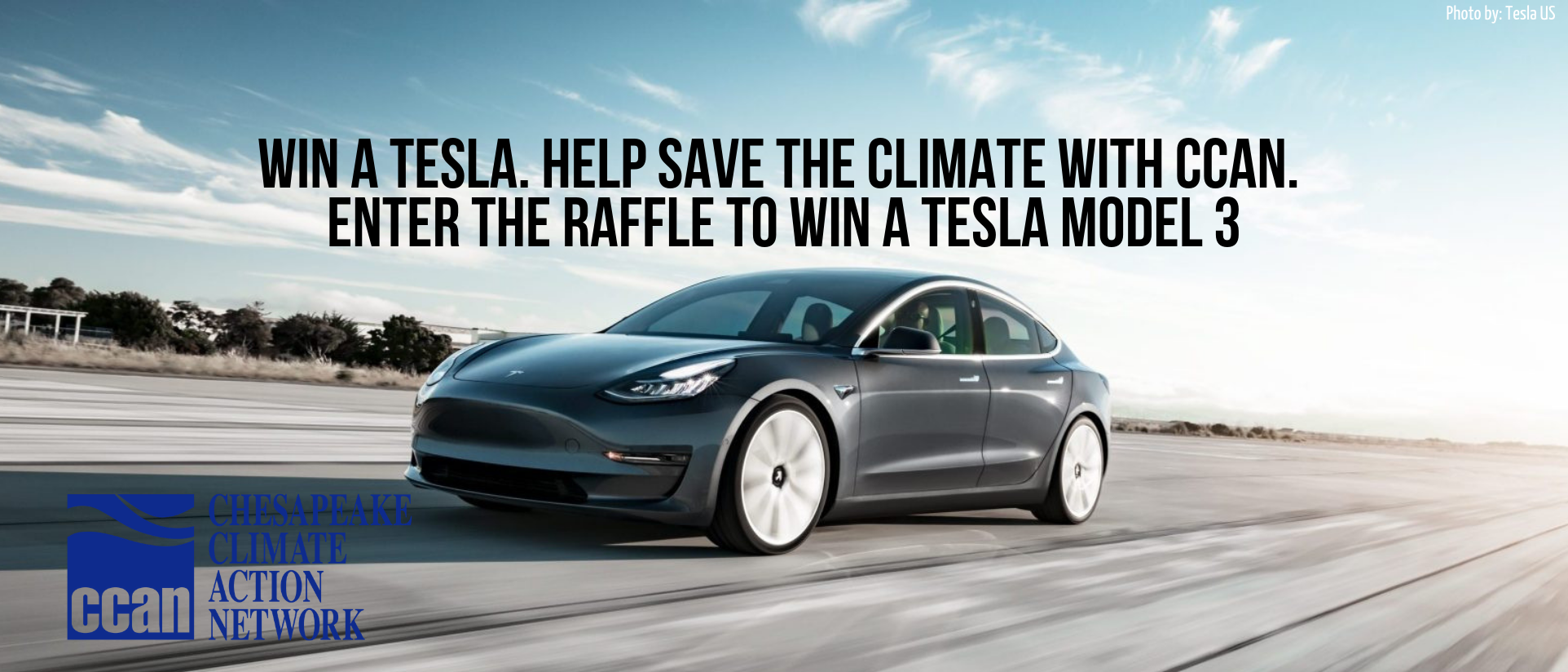 Did you know that cars, trucks, and other forms of transportation account for nearly 30 percent of America's climate pollution?
Be part of the climate solution!
Picture yourself behind the wheel of a sleek new Tesla Model 3 sedan. Now picture yourself living in a world where climate change is no longer a dire threat, where electric cars and wind farms and rooftop solar panels are the norms in our society.
For the ticket price of just $100, you'll have a chance to win that Tesla. And, the cost of your ticket goes to fund the work of the Chesapeake Climate Action Network. Your donation funds our organizers across the DC, MD, and VA region working for healthier communities and an end to air and water pollution in our region.

We're selling just 1800 raffle tickets for this Tesla until May 31, 2019. Those are great odds for you. And by entering the raffle, you increase the odds that a safe planet can be passed on to the next generation.
So buy a ticket. Or buy ten. And tell all your friends. This Model 3 was donated to CCAN by a generous supporter, so your donation goes straight to our work for cleaner transportation and less climate pollution. This online raffle is safe and secure. CCAN's nearly twenty-year track record makes it one of the most well-respected groups working on climate.
Tickets available for purchase NOW until 4:00PM on May 31st, 2019. Drawing for the winning ticket will be at 5:00PM on May 31st, winners will be notified shortly thereafter.