Tell us a little bit about yourself!
I grew up on Long Island, New York as the son of two public school teachers. My father, in addition to teaching English, also served on our town's water board. Public service was an important value in our home and I went to college with the aspiration of making public policy a career.
While attending the University of Maryland, I was appointed by then-Gov. Martin O'Malley to serve as student member of the University System of Maryland Board of Regents. I then worked for Del. Heather Mizeur's 2014 gubernatorial campaign, and moved to Tennessee for a statewide ballot initiative campaign protecting the right to abortion in the state constitution.
In 2015, I started working for the Maryland State Education Association—the state's teachers union—where we stopped funding cuts and school privatization efforts by Gov. Larry Hogan, reduced standardized testing, and secured the largest statewide increase in teacher pay since before the Great Recession. I also spent three months on leave from the union to work on Ben Jealous' 2018 gubernatorial campaign.
What woke you up to the climate crisis?
There's always been a steady drip of understanding that it was a problem: my dad calling me into our living room to watch Al Gore's Inconvenient Truth, Hurricane Sandy, a good friend's wedding nearly postponed due to wildfires in Oregon. But my issue area had always been education policy and I knew others were working in the climate space. Then I saw the headlines late last year about 12 years left to cut emissions in half. I guess I needed a deadline to really pay attention.
I heard about David Wallace-Well's Uninhabitable Earth and bought one copy for myself and one copy for my dad. It totally changed my understanding of the scale and urgency of the climate crisis. It was no longer just another piece of the progressive movement—I now knew it was going to be the defining issue of the 21st Century. The one that creates the context for all others.
Public education will always be one of the few most important responsibilities of our society, no matter what moment in human history. But climate is important in this exact moment in human history. So I made the leap.
What impacts of climate change currently hit home to you?
I have been really fortunate that climate change has not directly or significantly harmed any of my friends or family. My sister lives in Los Angeles, which feels like it's surrounded by fire every year now. My parents now split their time between living near coastlines on Long Island, New York and South Florida, both very susceptible to hurricanes. But we haven't been displaced from our homes, subjected to air or water pollution, forced to leave our communities, lost food sources we rely on, or seen our careers and our way of life disappear. So many others have already endured these extreme negative consequences of our collective inaction and it's just getting started.
What brought you to CCAN?
Once I decided I wanted to work full-time on changing climate policy, I looked for a place where I could have the most immediate impact. In the U.S., the most ambitious climate policy is being passed at the state level and no one works state climate policy harder than CCAN. There are so many advocacy organizations that exist in Maryland just to preserve their own access to powerful legislators, waiting in line until they're told it's okay to act. CCAN is different. Under Mike Tidwell's leadership, CCAN has gotten big things done well ahead of the usual Annapolis schedule. With ten years left to make wide-sweeping and complicated changes to the way our economy, transportation system, and buildings work, CCAN's culture of urgency is paramount.
What has inspired you most working with CCAN?
Without a doubt, I'm most inspired by how dedicated my colleagues are to going about our work in an inclusive way. As vital as urgency is to our work—it doesn't matter how quickly we move if we're leaving people behind along the way. The minute I came to work at CCAN, I walked into a culture of respect that has been built by both an eagerness and the hard work needed to understand the full extent of the change we're working to create. How are we investing in frontline and disadvantaged communities? How are we moving from an exploitative economy to a worker-led economy? How do we build a movement that is led by those who have historically been shut out of decision-making? These questions dominate our work just as much as reducing greenhouse gas emissions.
What do you hope to see happen in terms of climate in the next year?
There's now a growing consensus in our country that not only is climate change real, but we also have just a short period of time to do something about it. There's less of a consensus on what that "something" is — what is our unifying vision of how to address climate change? It will require system change in so many of our worlds: how we get from point A to B, the heating and cooling of the buildings we live and work in, the food we eat, and so much else we take for granted in our everyday lives. It's entirely daunting. What would a comprehensive climate action even look like?
I hope come November of 2020, the vision for necessary and comprehensive climate action becomes more clear and a movement starts to form behind it. I think states can play a large role in that important policy development and I hope Maryland can be a leader.
What do you like to do when you're not working on climate change?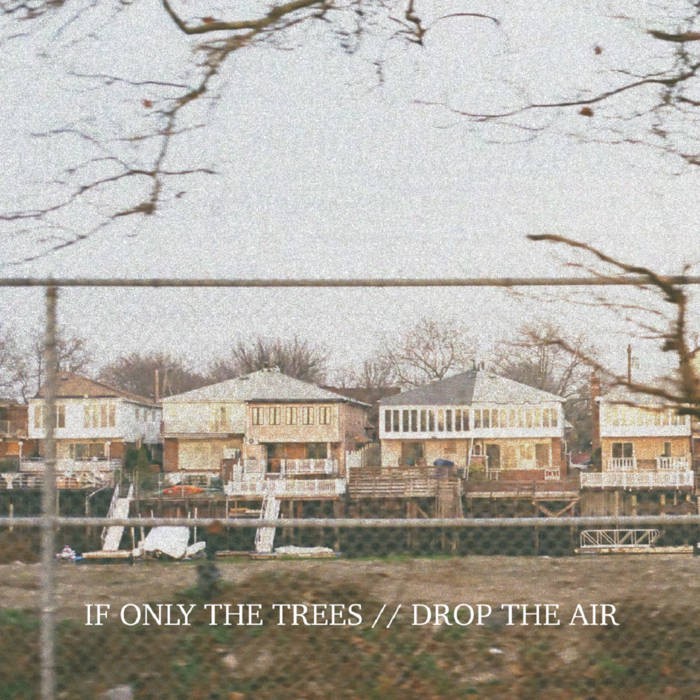 I love hiking and kayaking, and usually plan my vacations around getting outside and surrounding myself with natural beauty. I go to Shenandoah National Park a handful of times every year and have gone to Denali National Park and Acadia National Park recently. I'm hoping to add more national parks to the list soon.
I also sing and write lyrics in a post-rock band called If Only the Trees (the name isn't climate-related!).
Who would you high five?
I've been thinking a lot about Saul Alinsky, one of America's great leaders in grassroots organizing in the 20th Century, since I started this job. He has this one quote that keeps coming back to me: "Together we may find some of what we're looking for—laughter, beauty, love, and the chance to create." To me, it really sums up why we bother fighting for a better version of our world.
But if I had to pick just one person, it would be David Wallace-Wells, a writer for the New Yorker and author of Uninhabitable Earth. I've never read anything more persuasive and important than his book, and I owe him for opening my eyes and pushing me to want to do this work.