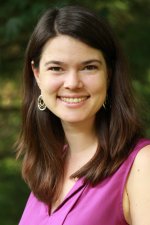 Last week (July 17, 2018), was my TENTH anniversary at the Chesapeake Climate Action Network. I was honored that at our annual retreat, which kicked off on that very day, the staff took a moment and recognized me, my contributions, and acknowledged the changes that have taken place over that decade – both at CCAN and in the world. Through 4 governors in Virginia, 2 in Maryland, 3 DC mayors, countless legislator turnover, loss and gain of so many colleagues – more has changed than has stayed the same since 2008. So, I wanted to take a moment and acknowledge for a broader audience why I have stayed…why I continue to stay. Because I'm extremely proud of CCAN and I feel extremely lucky to have found this home and this outlet for my calling to be a part of this movement.
Everybody likes Top 10 lists, right? 10 points for 10 years. Plus, that's a way to keep me from droning…so here goes, in order of length so you know it gets easier:
Number 10: CCAN's size limits bureaucracy and maximizes flexibility.
I don't know if I can communicate adequately how much this means to me. When a coalition partner wants us to sign a letter of support for their efforts, our campaign team and a member of the executive committee confer and we make a decision. It takes about 5 minutes. When I got to CCAN and realized that our health coverage was cumbersome and expensive, my colleague reached out to our broker, got 3 quotes and we changed it before the next fiscal year. What's more – I stay because we realize this size is an advantage. Although we'd relish a random donor to come in and double our budget – we'd use it to strengthen our existing campaigns, offer more support to the frontline communities we're fighting alongside, hire 2 more organizers, pay all of our interns instead of offering 3 paid internships a year, hire 1 administrative support staff, 1 full-time fundraiser (bringing that department to a total of TWO dedicated staff), and then give everyone raises and/or additional benefits because we live in one of the most expensive regions of the country and have to fight for every dollar to pay our staff of 15 living wages. Any takers? Accepting donations now. ☺
Number 9: CCAN has no permanent friends and no permanent enemies.
Well, we probably do…but, my point is that we'll work with almost anyone/group who wants to truly address the climate crisis and we'll call anyone out who hinders that progress (privately or publicly, depending on the weight of their actions and whether they're usually friends or usually enemies). That includes politicians of all stripes, other advocacy groups, corporations, and individuals. For example…when VA governor Terry McAuliffe kept paying lip service to the climate while standing alongside Dominion Energy's CEO to announce his support for its MASSIVE and unnecessary fracked-gas pipeline – we decided we'd given that Democrat enough chances. We pushed back harder than we had on any governor before, even orchestrating arrests outside his home to protest his critically ignorant and harmful move. We knew we were burning that bridge, and we knew someone had to. It's worth noting that right before he left office, as he saw his "green" reputation in jeopardy, he took an action we'd be asking him to for 4 years – he issued an executive order linking Virginia to a regional carbon cap agreement, his first concrete, significant step for the climate. I stay for moments of impact like that.
Number 8: Our scope of work is like the porridge that is "just right."
I have a four-year-old and am heavy in storybookland. CCAN is a regional group. Our name results in so much confusion thanks to the popularity of the Chesapeake Bay…but, it's meant to give a regional title and 'Chesapeake' sounds so much better than 'Mid-Atlantic,' right? But, after working here, I'm convinced we'd be farther along in the climate movement if there were more regional groups that focused on grassroots organizing. We have a central leadership team that brings consistency to our work, communications support and expertise, and just enough administrative support to ensure that the majority of our staff is insulated from the worst of it. Meanwhile, our campaign staff knows the geography, politics, and constituencies of Maryland, DC, and Virginia inside and out. It's a beautiful arrangement and I wish there more CCANs out there…with clearer names that don't insinuate a knowledge they don't have (please don't ask me about phosphate in the Bay). ☺ Sometimes I think I should leave to go start one of these groups. Don't worry, Mike, I have no immediate plans.
Number 7: CCAN has seen me through some life-changing times.
My mom was diagnosed with cancer just months before I found out I was pregnant with my first child. I spent a week per month over the course of 8 months working remotely to be with her and my family with Mike's only question being: what else can we do to support you? I spent much of the winter that she died in North Carolina, doing work when I could, thankful for the escape it brought and thankful to leave it behind as needed. The entire CCAN team was patient as I made my back to the world, in a fog at first, with more clarity as time passed…only to embark on the next fog with the birth of my two children over the next few years. I've been able to carve out a role that supports CCAN, the climate, me, and my family and I'm so grateful.
Number 6: We take chances on people.
CCAN has launched and furthered the careers of DOZENS of change agents. We often hire young, inexperienced staff because we value fresh eyes, we value passion mixed with a readiness to learn and take on big responsibility, and we thrive on the energy and creativity that new advocates and organizers bring to our campaigns. Our alumni are running other climate and environmental organizations or programs, making a living running a nationally known podcast, starting up their own consulting careers supporting clean energy, and litigating climate protection, to name a few. CCAN has trained and supported many of them over the last decade, and while I'd never take credit for their success, I'm proud to be a part of it.
Number 5: CCAN takes risks.
We are – as an organization, from the top to the bottom – willing and ready to take risks and push the envelope. Most of the time that pays off, and when it doesn't we learn from it and move on. We've dumped a ton (literally) of coal on a Senate lawn garnering national media coverage (yay!), and we mailed letters along with little packets of coffee beans to legislators in Annapolis to prove a point about how little of an investment we were asking for offshore wind…the amount of a cup of coffee…resulting in a building-wide Anthrax scare (oops – we learned a valuable lesson or two!). We sit down with legislators, but we also sit-IN their offices if that's what's needed. I stay because this inspires me.
Number 4: CCAN has a culture of learning.
How can we be better, more effective, more just, win faster, win slower to go faster, take more risks, take fewer risks, build more power, build more strategic power, etc. etc.? Most of our annual retreats and in-person quarterly staff meetings are spent tackling our weaknesses, offering trainings to strengthen our skills, and debriefing our recent efforts to document things we did well and things we'd do differently next time around. I stay because I'm proud of that culture – our people and our planet deserve it.
Number 3: We also know when to compromise so we can live to fight another day.
We have passed legislation in Maryland and DC that set national precedent and we've passed bills that are far from what we wanted because we realized that the tiny investment in clean energy in Virginia was all we were gonna get until some new leadership came along. In deciding to pursue legislation as one of our strategies, compromise is a given. But, we push as far and as hard as we can, and that's one reason I stay.
Number 2: We win.
Our list of victories is long and getting longer each year. We're efficient, we're smart, we're tenacious. And, as I'm always teaching our staff at CCAN – we are good planners and time managers. So, with that…I'll skip listing them all out even though it's one of the most important reasons I stay. Because I need to get back to work.
Number 1: We have a culture of gratitude.
Thank you to CCAN for this second home. Thank you to Mike Tidwell for having the sheer will and passion it takes to sustain this organization. Thank you to each and every staff person past and present who supports me, teaches me, and inspires me to keep doing this work. Thank you to each and every volunteer and coalition partner who makes this a MOVEMENT, not a job. Here's to another decade working for climate justice.