Paolo is the Central Virginia Organizer at the Chesapeake Climate Action Network. Here's his story.
Tell us a little bit about yourself!
I was born in the Philippines, but Richmond has helped me to become the person I am today. I learned at a young age what it meant to be poor in America and how racial and socioeconomic disparities affected the lives of youth in my neighborhood. Growing up in America, I constantly hear about the disastrous effects of climate change miles across the ocean in my home country, the Philippines. I hear about the fear of typhoons coming for my friends and family back at home. At a young age, I learned and realized the systemic privileges that I had based on being Asian, the color of my skin, my immigration status, and the privilege I hold by living in America.
What impacts of climate change currently hit home to you?
Growing up in the Philippines, I didn't really know what the word "climate change" meant back then, all I knew was that sometimes I would wake up and go downstairs to see my home completely flooded. And for my family that was normal. It was reality we faced on a daily basis. Whenever I see flooded communities broadcasted on the news I am always taken back to my childhood home in the Philippines.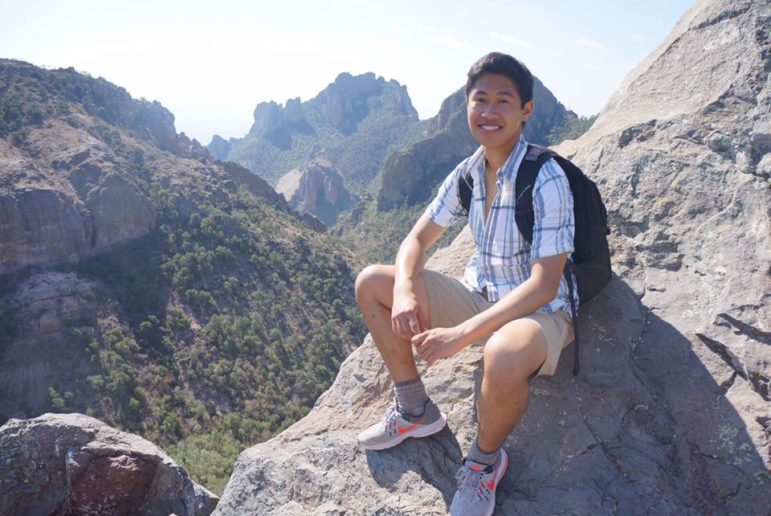 What has inspired you most working with CCAN?
CCAN is an organization that understands that the climate crisis is a human issue. It's exciting to be a part of an organization that acknowledges the layers of injustice and systemic racism that have led us to this point. The work CCAN has done to advocate and empower frontline communities to be hit first and the worst by climate change has inspired me to keep pushing in our environmental movement. We continue to grow to be a more diverse and powerful voice.
What have you contributed to bringing about a clean energy revolution that you are most proud of?
When I was little I remember growing up in an old house over at the east end of Richmond. There were times where the energy bills trumped the rent cost, times where we would have no heat in the winter. By sharing my story to people, I am able to help bring to light the energy burden issue in Virginia that needs to be taken into account in the clean energy revolution.
What do you hope to see happen in terms of climate in the next year?
I hope that the Regional Greenhouse Gas Initiative Bill will pass in Virginia with many of the equity measures still in place to protect frontline communities impacted by climate change.
What do you like to do when you're not working on climate change?
I love to cook with my friends, collect recipes from everyone I meet, and play with my Goldendoodle, Kai.
Who would you high five?
Saul Alinsky, the father of community organizing. I recommend you read his book "Rules for Radicals."