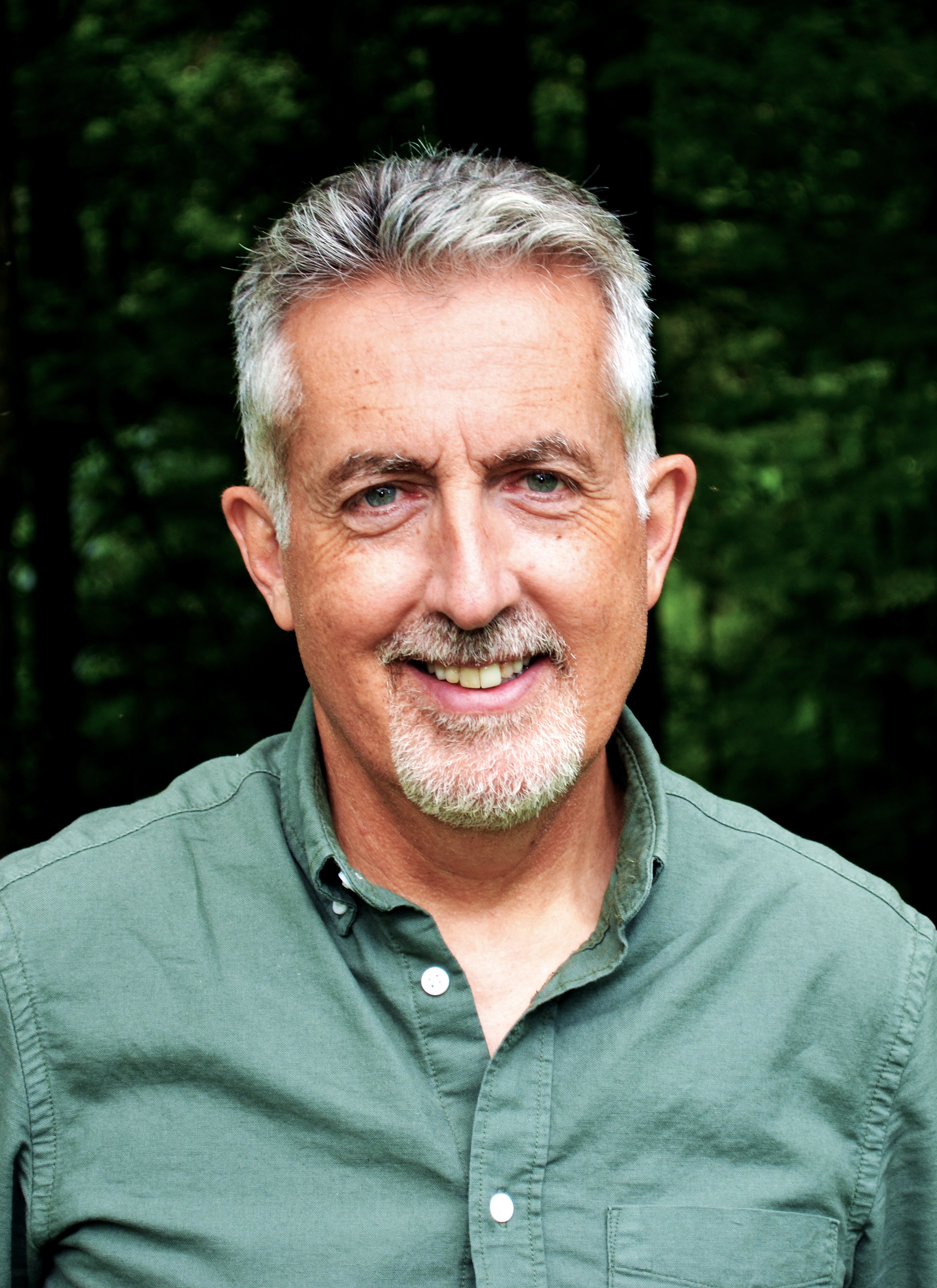 Mike Tidwell is founder and director of the Chesapeake Climate Action Network, a grassroots nonprofit dedicated to raising awareness about the impacts and solutions associated with global warming in Maryland, Virginia, and DC.
Under Tidwell's leadership, CCAN has helped pass landmark clean-energy legislation in Maryland and the District of Columbia; blocked coal and oil development plans in Virginia; and worked with groups nationwide to push for a fair and effective carbon cap policy on Capitol Hill.
Tidwell is also an author and filmmaker whose books include The Ravaging Tide: Strange Weather, Future Katrinas, and the Race to Save America's Coastal Cities. Tidwell's documentary film – "We Are All Smith Islanders" – vividly depicts the dangers of global warming in Maryland, Virginia, and D.C. Tidwell has received numerous awards for his advocacy work, including the Audubon Naturalist Society's prestigious "Conservation Award."
A long-time resident of Maryland, he lives in Takoma Park with his wife Beth and son Sasha. Read more about Mike here.
Contact: mtidwell [at] chesapeakeclimate [dot] org, 240-460-5838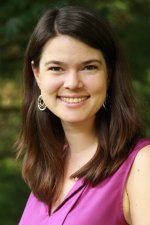 Kirsten Collings joined the CCAN team in 2008, first as Campaign Director and later moving into her current position of Deputy Director. With expertise in campaign, staff and organizational management, Kirsten oversees CCAN's senior campaign team, manages the organization's finances, and guides the strategic direction of CCAN's campaigns throughout the region. In her time at CCAN, Kirsten has directed dozens of campaigns including CCAN's work to expand Maryland's clean electricity standard, to stop the nation's biggest proposed coal plant in Surry County, Virginia, and to expose our region's biggest climate foes, including Dominion Energy.
Kirsten has been fighting for environmental and climate victories for over 15 years, starting as a student at North Carolina State University and continuing with her tenure in Green Corps, the Field School for Environmental Organizing. Kirsten served as a Green Corps trainee and subsequently as a trainer and supervisor for dozens of the program's recent college graduates wanting to launch their careers in environmental grassroots organizing.
Contact: kirsten [at] chesapeakeclimate [dot] org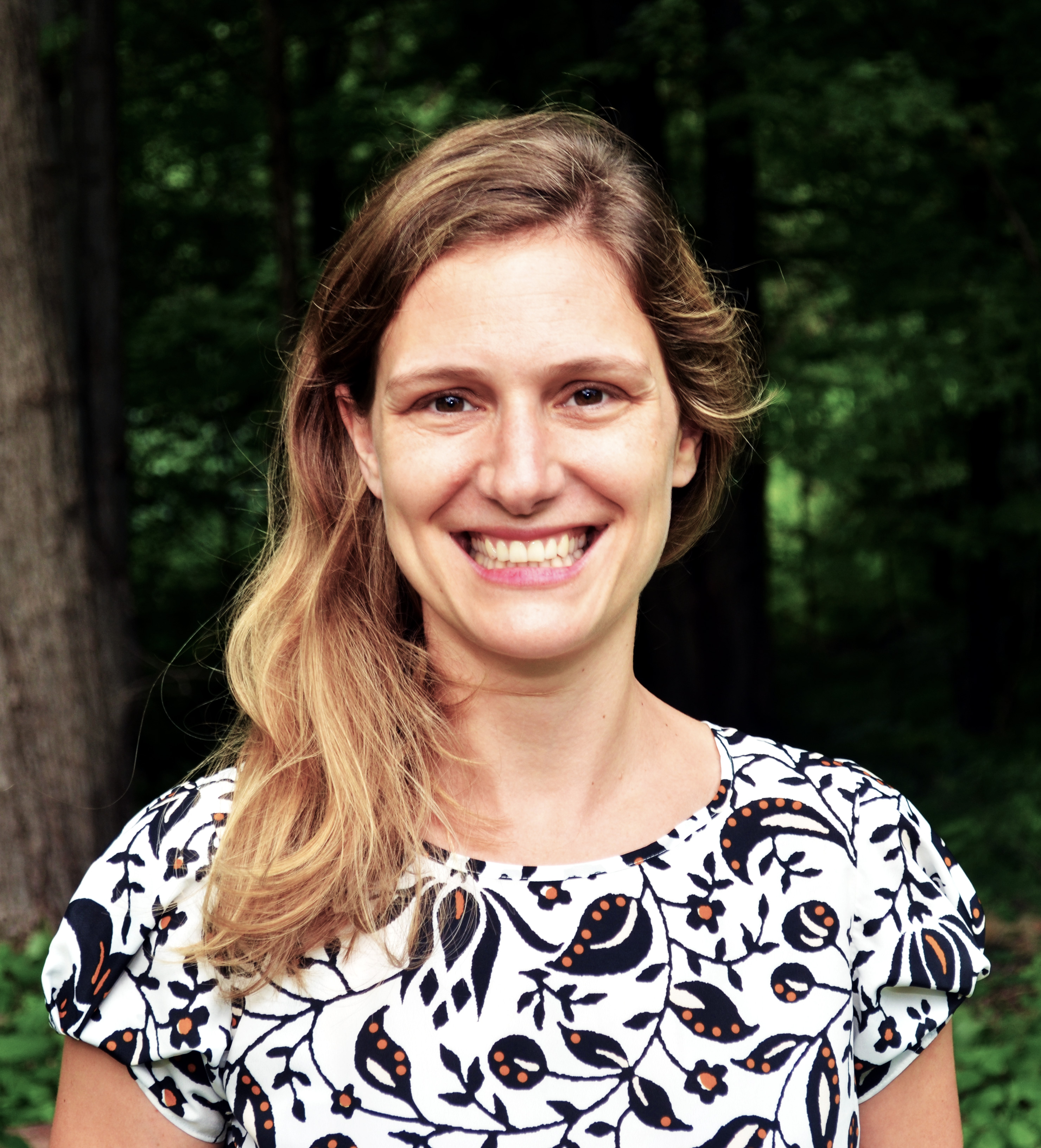 Anne Havemann is CCAN's General Counsel and Foundation Grants Manager. She has a decade of experience working on environmental issues at the regional and national scale. At CCAN, she works to fight climate change and promote clean energy through litigation and policy development, while also providing general legal support and foundation grants management. Prior to CCAN, she worked at a think tank, the Center for Progressive Reform, on its Chesapeake Bay program area. She focused on enforcing the Environmental Protection Agency's plan to clean up the Bay, with a particular emphasis on industrial chicken farms. Anne has clerked for U.S. Senator Ben Cardin (D-MD), the Natural Resources Defense Council, and the American Wind Energy Association. She served as CCAN's first communication director before leaving in 2010 to further her education in environmental law. Anne received her law degree with a certificate in environmental law from the University of Maryland Carey School of Law, where she graduated magna cum laude. She was editor in chief of the Maryland Law Review. Anne received a B.A. in environmental science from Colorado College.
Contact: anne [at] chesapeakeclimate [dot] org

Jamie DeMarco, Federal and Maryland Policy Director
Jamie leads CCAN's Capitol Hill lobbying and Maryland advocacy. Before joining CCAN, Jamie led state-level lobbying for the Citizens Climate Lobby, was a campaign manager for the Maryland Clean Energy Jobs Initiative, and worked as a legislative assistant at the Friends Committee on National Legislation. He got his start as an advocate interning at the CCAN years ago. Jamie graduated from Warren Wilson College where he led a successful divestment campaign, and helped close the Asheville coal plant. Jamie grew up in Baltimore and now lives in College Park with his girlfriend and their dog Mila. As a child and young adult Jamie spent his summers being a camp counselor in Shenandoah. Now he enjoys morning runs around lake Artemesia, laughing with friends on the back porch, and going to bed early.
Contact: jamie [at] chesapeakeclimate [dot] org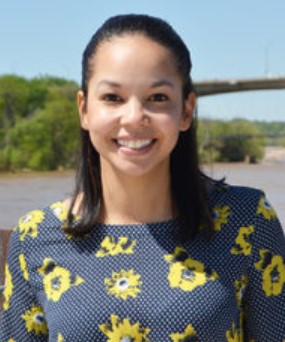 Kim Jemaine, Virginia Director
Kim Jemaine (she/her/hers) is originally from Pretoria, South Africa but has been blessed to call Virginia home for the last 20 years. Kim completed her undergraduate and graduate degrees in Virginia where she received a masters degree in government with a concentration in public policy and law. She has worked throughout the Commonwealth on both electoral and issue advocacy campaigns and most recently in the public policy sphere. Before coming to CCAN, Kim worked as the Public Policy Manager for the Virginia League of Conservation Voters. In her free time, Kim likes to read, tend to her plants, travel, and enjoy Virginia's natural wonders while hiking. Kim lives just outside of Richmond with her beautiful daughter and a needy but loving yorkie-poo.
Contact: kim [at] chesapeakeclimate [dot] org 

Laura Cofsky, Communications Director
Laura is the Communications Director at the Chesapeake Climate Action Network, where she garners media coverage and develops messaging for CCAN's priority campaigns, as well as oversees the organization's website, email program, and social media accounts. Before joining CCAN, Laura was a senior communications specialist at the National League of Cities, led communications for 350 Philadelphia, and worked with the Sunrise Movement and on two winning political campaigns in Philadelphia.
Laura is a graduate of the University of Pennsylvania, and loves living in the DC area where she can finally nerd out about politics and policy to her heart's content. However, as a born and bred New Yorker, she will judge your pizza choices.
Contact: 
laura [at] chesapeakeclimate [dot] org; 571-275-6696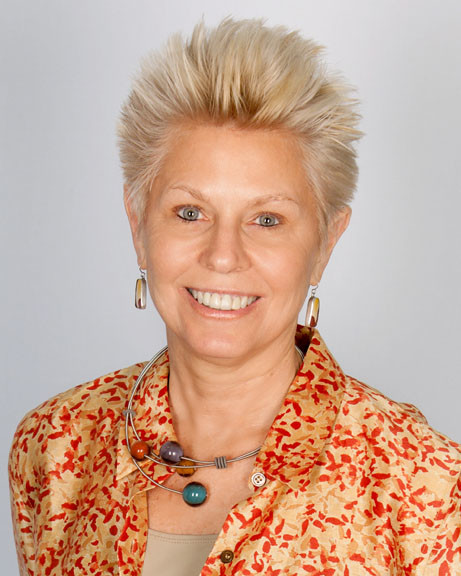 Janet Redman, Director of Engagement and Partnerships
Janet is CCAN's Director of Engagement and Partnerships. She joins CCAN after corporate careers in national project management (Verizon) and finance (Merrill Lynch and Wells Fargo). As a financial advisor, she created her own "Low Carbon Footprint" portfolio of environmentally-aware companies that outperformed the S&P 500 from 2015-2018. At CCAN, she is returning to her lifelong love of the environment. Born in Baltimore, she attended the U of MD on a Marine Biology scholarship and went on to receive an MBA- Economics from the Johns Hopkins University. In 2019, she attended Climate Reality Leadership training in Atlanta and began writing a Global Climate Justice blog.
Janet became active with the Citizen's Climate Lobby group in Rehoboth Beach, DE, giving presentations on Sea Level Rise and Delaware's actions to meet their Renewable Portfolio Standard. She received a Certificate in Sustainability from Stanford and is currently enrolled in the Master's of Energy Policy and Climate program at Hopkins (expected completion 2021). Determined to make her "next act her best act", Janet is intent on galvanizing support to make 2020-2030 the decade that the world turns the climate crisis around. In her free time, Janet likes to find bicycle century rides in a city that she has never visited before.
Contact: janet [at] chesapeakeclimate [dot] org; 240-242-5080

Elle De La Cancela, Central Virginia Grassroots Organizer
A New York native, Elle (she/her/hers) now calls Richmond home as CCAN's Central Virginia Grassroots Organizer. While obtaining a BA in Environmental Studies, she served as the chair of the Environmental Justice Task Force for The People's Lobby and a member of the Southeast Side Coalition to Ban Petcoke, a group dedicated to removing toxic petroleum coke from uncovered storage facilities in the 10th Ward. The rich history of community organizing and rampant environmental racism in Chicago directed her efforts and honed her skills that she now brings to Virginia.
Upon graduation, Elle built trails in Acadia National Park before moving east of the Sierra Crest to fight wildfires in California. Less than a year after the devastating blaze through nearby Paradise, she saw firsthand the havoc wreaked by wildfire and was resolved to dig back into organizing. She then joined the Bernie 2020 campaign in Iowa, canvassing on the necessity of the Green New Deal and Medicare for All. To blow off steam, Elle rollerblades, reads, and plays guitar (not simultaneously).
Contact: elle [at] chesapeakeclimate [dot] org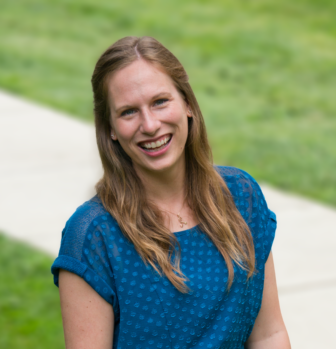 Courtney Dyson, Donor Communications Manager
Courtney grew up on the family farm in Southern Maryland and is CCAN's Donor Communications Manager. Courtney first delved into nature in the 1st grade when completing a science project on squirrel nesting habits. This fascination led her to complete her undergraduate degree in Conservation and Wildlife Management from Delaware Valley University. After working as a naturalist and on wildlife management surveys, Courtney chose to pursue a master degree in International Cooperation and Development from Università Cattolica del Sacro Cuore in Milan, Italy, where she focused on climate change adaptation in vulnerable communities and food security.
Prior to joining the team Courtney was a Communications Fellow with CCAN and completed an internship with the United Nations Climate Change secretariat. In her spare time Courtney enjoys birding, board games, and spending time on her family's farm.
Contact: courtney [at] chesapeakeclimate [dot] org

Quentin Scott, Federal Campaign Associate
Quentin Scott joined CCAN in January 2021 as the Federal Campaign Associate working to build political will for groundbreaking climate justice policies in the Executive Branch and Congress. Growing up on the South Side of Chicago, he got a first-hand look at the two Americas and sought to bring the two Americas closer together through advocacy. Quentin's passion for math and science landed him at Embry-Riddle Aeronautical University. Instead of using his skills for engineering, he uses his knowledge to build data-informed campaigns. Before joining CCAN, Quentin was chief of staff for an Illinois State Representative and a legislative correspondent in the US House of Representatives, and has led numerous issue and candidate campaigns across the Midwest. In his roles he has stood with neighborhood advocacy groups to hold industrial polluters accountable in communities of color and looks forward to bringing that fight to the federal level. Quentin enjoys exploring new places and has been to 36 states. When he is not traveling you can find him engaging in some form of competition, whether that's video games, board games, or on the basketball court.
Contact: Quentin [at] chesapeakeclimate [dot] org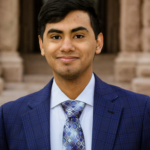 Anthony Field, Maryland Campaign Coordinator
Anthony Field joined CCAN in the summer of 2019 as the Maryland Campaign Coordinator working to protect Maryland communities and ecosystems from the risks posed by fossil fuels. His passion for social justice and environmental advocacy took root during his freshman year at the University of North Texas where he pursued a major in Political Science and a minor in Peace Studies and Diplomacy. It was during this time that Anthony joined the local effort to institute a citywide fracking ban. He and dozens of activists were able to take on the big oil interests and successfully saw Denton become the first city in Texas to ban fracking. While this ban was eventually overturned by Governor Abbott in May of 2015, Anthony is proud to have been a part of the movement.
His impassioned dedication to championing progressive values and fighting for traditionally under-represented communities did not end there. He served as a 2015 White House Intern for former President Obama and after began managing the ground efforts for ballot initiatives and State and Federal races in Texas, Nevada, Ohio, Pennsylvania, Georgia, and Virginia. His compassion and drive to help positively impact his community also saw him assist in managing disaster relief efforts for FEMA in the wake of Hurricane Harvey and Hurricane Maria. When he is not trying to save the world he can be found spending time with friends, enjoying the company of his two dogs, and playing video games both for fun and competitively.
Contact: anthony [at] chesapeakeclimate [dot] org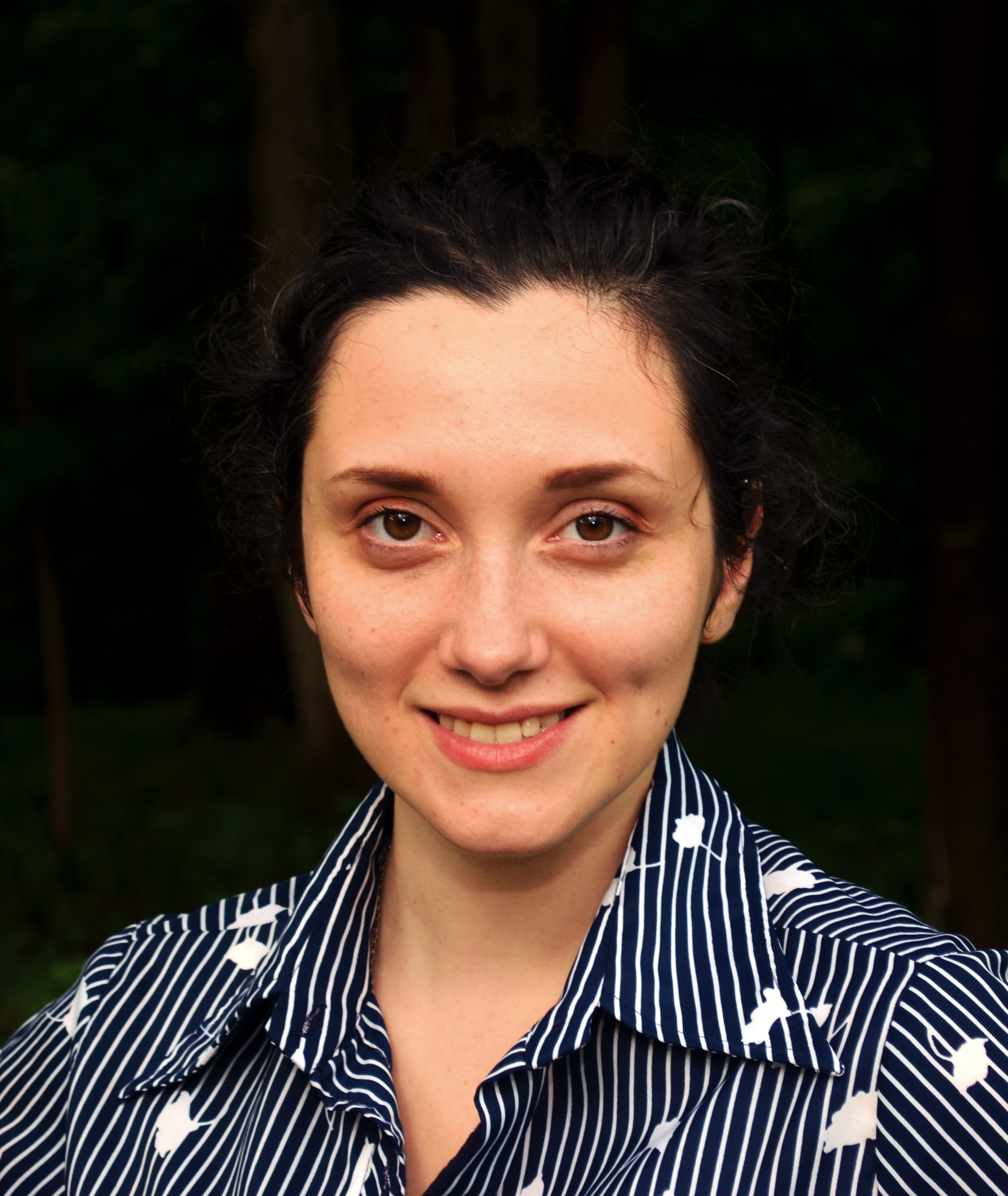 Emily Frias, Maryland Grassroots Coordinator
Emily Frias joined CCAN in 2018 as the Maryland Grassroots Coordinator. A Baltimore native, Emily became focused on climate issues after learning how it would affect a port city like her hometown. She was especially interested in environmental justice issues, and studied Economics and Geography at UMBC to further understand how climate change would interact with different communities.
After graduation, Emily served as a Legislative Secretary in the Maryland General Assembly, where she gained valuable insight into the workings of a political office. Shortly after, she worked as a Field Canvasser for Clean Water Action, fundraising and mobilizing grassroots energy on a range of campaigns. She then moved on to a development position as the manager of University of Maryland's Phonathon, where she managed a staff of over 80 student callers. At CCAN, she utilizes the full range of her experience in the dynamic Coordinator position. A self-described "huge nerd", Emily collects indie comic books and tabletop games. She also spends time volunteering and visiting her partner in New York City.
Contact: emily [at] chesapeakeclimate [dot] org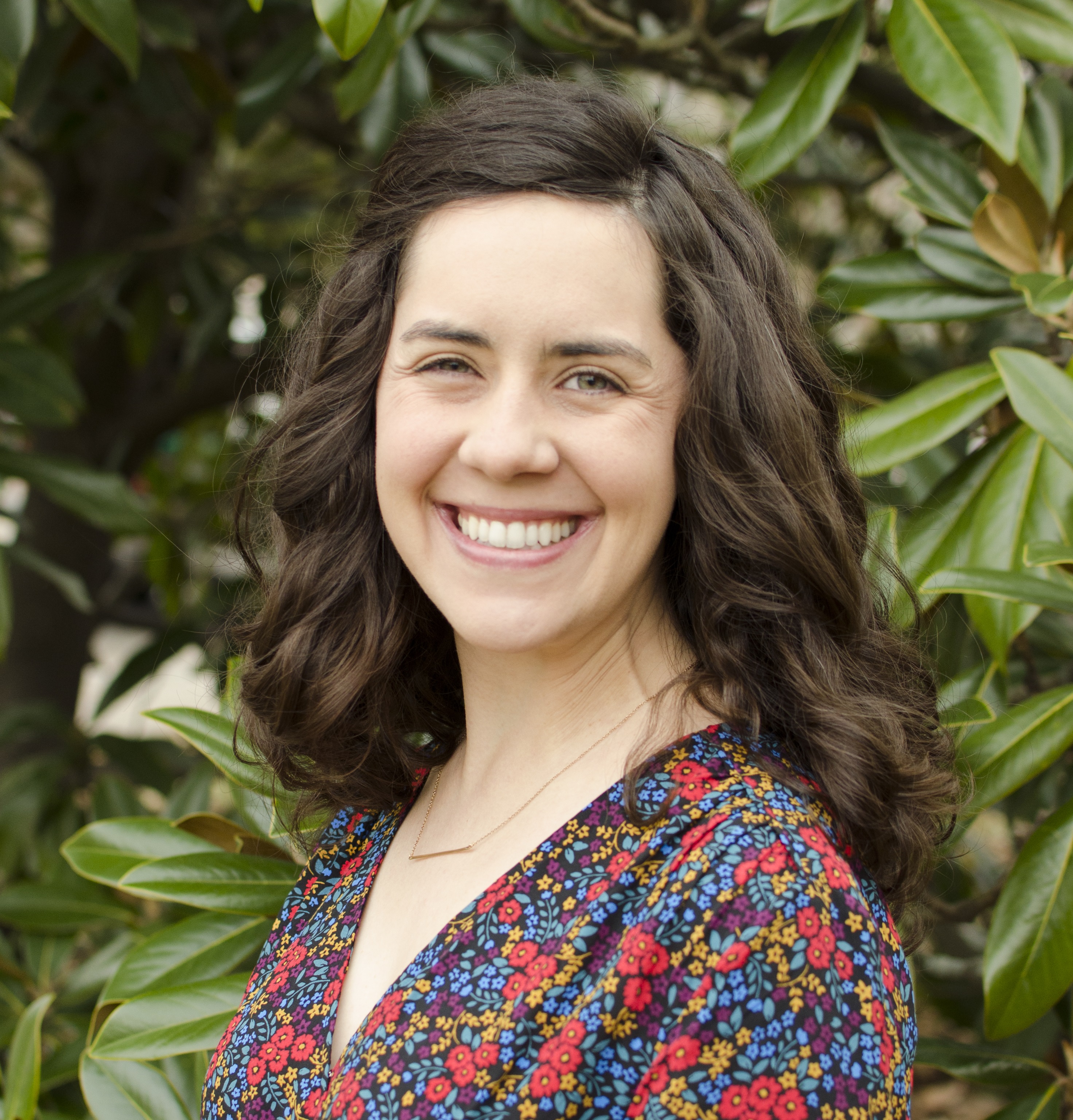 Lauren Landis, Hampton Roads Organizer
Raised in Texas, Lauren (she/her/hers) moved to Virginia to attend college. She went on to work in the nonprofit sector, specifically leading community outreach, volunteer coordination, and event management at organizations addressing healthcare and hunger relief. In addition, Lauren served as Associate Director in the conference industry at her alma mater.
Lauren joined CCAN to help protect the region she loves and to build local relationships centered on climate justice and progressive policies. While pursuing these goals both at work and in her personal time, Lauren also enjoys listening to podcasts, trips to her local library, and spending time with her family around Hampton Roads.
Contact: lauren [at] chesapeakeclimate [dot] org, 757-447-4403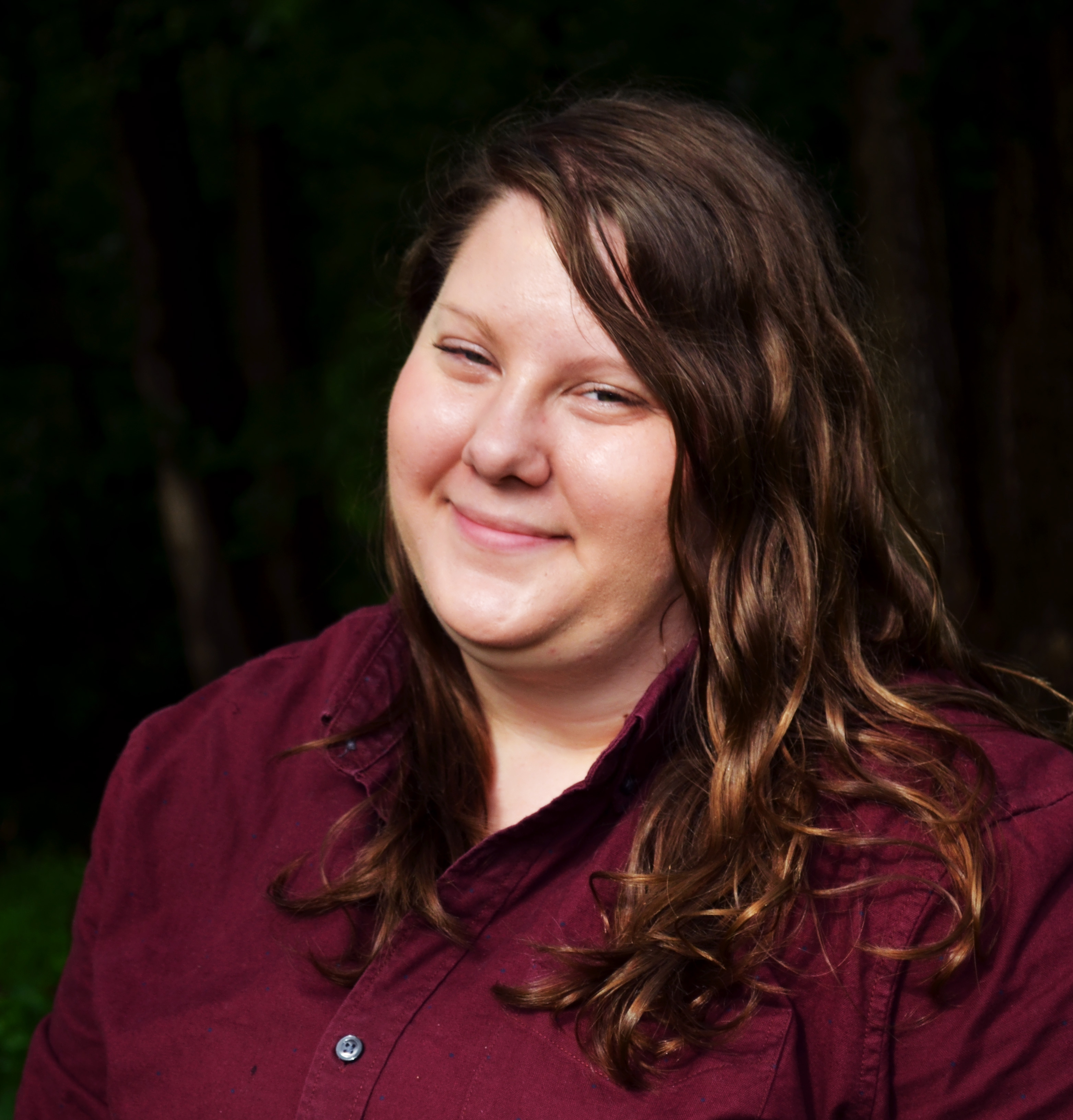 Stacy is CCAN's Digital Campaign Coordinator, and joined the team in Summer 2017. Stacy works on CCAN's digital communications and social media.
A New York native, Stacy moved to DC in 2015 to attend graduate school. She holds a Master of Public Administration from American University, and a BA from the University of Rochester. Her academic work included study of environmental justice, water policy, food systems, and renewable energy.
When she's not working she enjoys hiking Rock Creek Park, rowing on the Potomac River, playing in a recreational kickball league, and going to games at Nationals Park.
Contact: stacy [at] chesapeakeclimate [dot] org

Charles Olsen, Executive Assistant & Special Projects Coordinator
Charlie joined CCAN in the summer of 2020 as Executive Assistant & Special Projects Coordinator. Originally from Long Island, NY, Charlie grew up in a low-income household & neighborhood divided by class, race, and inequity in environmental benefits. His experience is what has fueled his passion for addressing social issues. It was not until his first year in college that he connected his experience to a greater environmental context. Prior to working with CCAN, he spent the past three years pursuing a degree in Environmental Studies from SUNY Plattsburgh, with minors in Geography, Sociology, and Planning. During his undergraduate study he interned for organizations such as The Wilderness Society and the New York League of Conservation Voters. He also developed a passion for communicating socio-environmental topics through his experience podcasting for Planet Forward. 
Charlie joined CCAN to fight the growing climate crisis, and to help shape the narrative of the environmental movement in a direction that is more diverse, community oriented, and justice driven. In his free time, Charlie enjoys road trips, biking around DC on bikeshare, reading, trying new foods, and listening to music. You can find Charlie on Twitter @Char_olsen16 
Contact: charles [at] chesapeakeclimate [dot] org | 301-799-8514

Zander Pellegrino, Northern Virginia Organizer
Zander (He/Him/His) spent the first two decades of his life in Virginia. Born in Harrisonburg, he studied biology and environmental policy at William & Mary. Zander went on to work in and research international sustainable development projects, focusing on participatory planning and just climate adaptation in Egypt. During and after earning a master's degree from Yale School of the Environment he joined local and regional fights for climate justice and against green gentrification in the US.
Zander is thrilled to join CCAN and come back home.
Contact: zander [at] chesapeakeclimate [dot] org | 

Monica O'Connor, Content Writer & Special Projects Assistant
Monica joined CCAN in the Fall of 2019 as a content writer and special projects assistant. Monica began her work in grassroots advocacy in 2016 by co-founding the Maryland WISE Women where she worked to promote environmental legislation on the state and local level. In 2018 Monica worked as a coalition partner with CCAN in her position as the Clean Energy Jobs Act Organizer for the Maryland League of Conservation Voters. Currently she is a Legislative Liaison for the Maryland Legislative Coalition and a member of the March On Maryland Board.
Monica is a long time proponent of sustainable farming and has supported and promoted local farmers and CSAs for 20 years. She considers the 8 years spent in upstate New York producing food for her family as a point of pride. Monica spends her weekend hiking with her family.
Contact: monica [at] chesapeakeclimate [dot] org
---
Board of Directors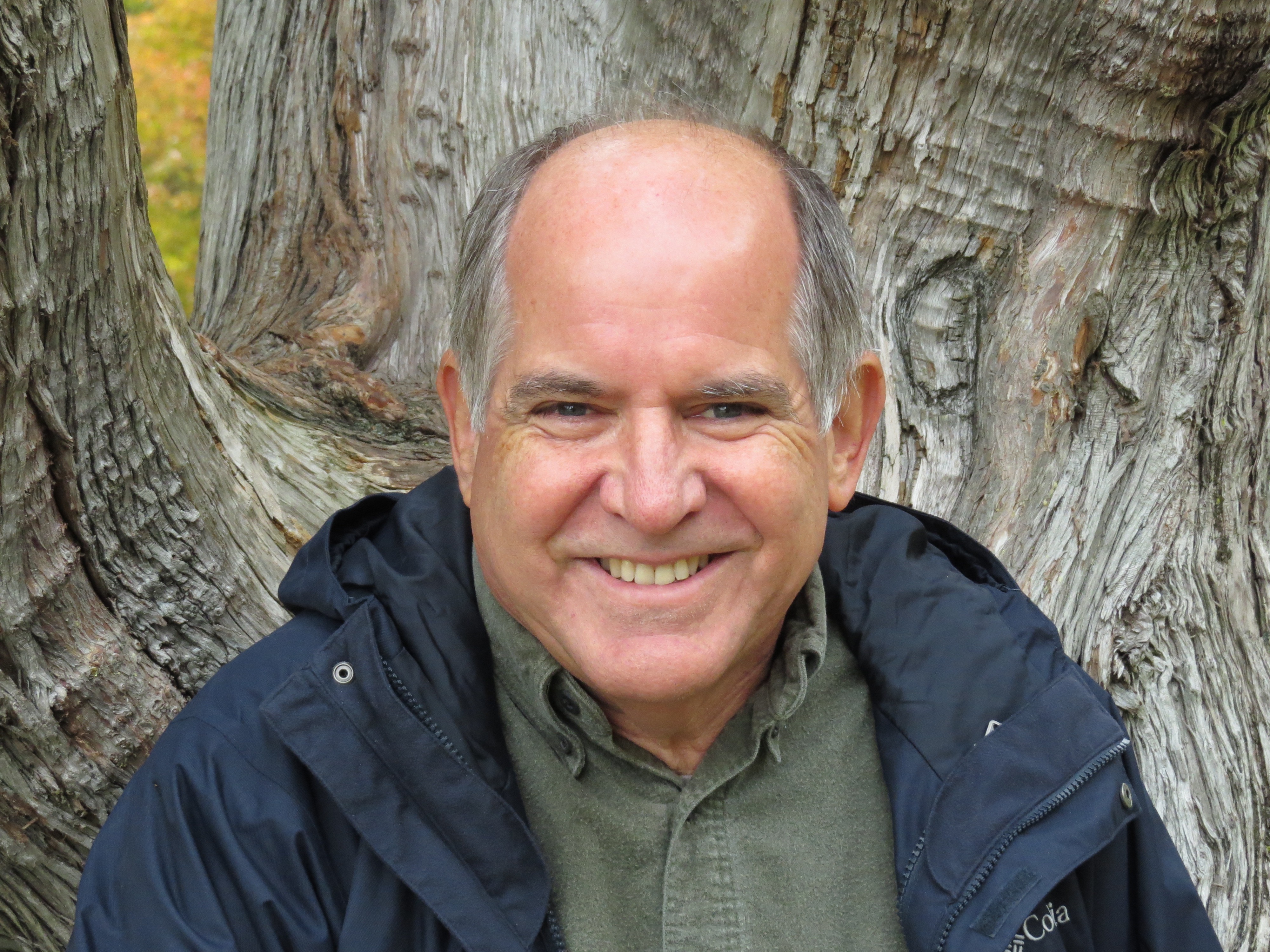 David Goodrich, Board Chair
David Goodrich is the former Director of the Climate Observations Division for the National Oceanic and Atmospheric Administration (NOAA). He also served as Director of the Global Climate Observing System at the World Meteorological Organization in Geneva, Switzerland. Earlier research interests included the physical oceanography and biology of Chesapeake Bay. David also taught science in Montgomery County, MD.
After retirement in 2011, David rode by bicycle from Delaware to Oregon, talking to groups about climate change along the way. His book about climate and the ride is A Hole in the Wind, which was released from Pegasus Books in June 2017. David received a Ph.D. in Oceanography from Stony Brook University and his B.A. in Biology from Dartmouth College. David joined the CCAN Board in 2013.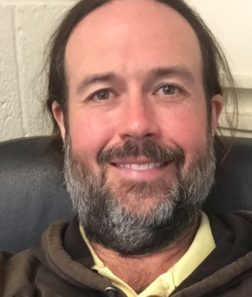 Sat Jiwan Ikle-Khalsa – Board Vice Chair
Sat Jiwan has been an environmental advocate and activist since 2000, working and volunteering in non-profit environmental consumer advocacy and energy efficiency consulting. He recently completed an intensive green renovation of his family's home. Sat Jiwan works closely with a team of green architects, designers, builders and energy consultants (Helicon Works) to make green homes. Sat Jiwan is a green-building and environmental consultant, current president of the Save Our Sky Home Heating Cooperative (aka "Corn Coop"), and the monthly "Going Green" columnist for the Takoma Park/Silver Spring Voice.
Sat Jiwan previously worked at Whole Foods Market and Center for a New American Dream. He graduated from Brandeis University with BAs in linguistics and cognitive science, and psychology. He joined the CCAN board in 2007.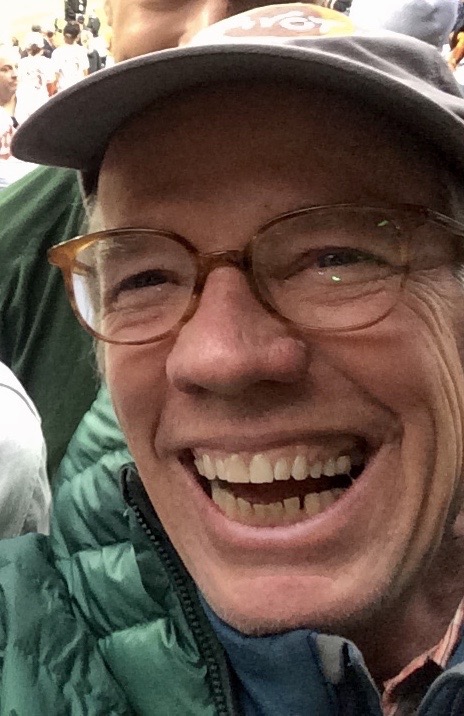 Ted Rouse – Board Treasurer
Ted formed an urban redevelopment and construction company, in 1977 in Baltimore, MD, specializing in adaptive reuse of historic buildings. In 1980 Ted merged with another firm now known as Struever Bros., Eccles and Rouse, which grew to be a Mid-Atlantic leader in urban public/private partnerships and historic tax credit renovations. As Partner, Ted created Struever Rouse Homes, which brought quality, green design and value to homeowners in urban areas. Ted sold his interests in both companies to his partners in 2004.
Ted now serves as President of Healthy Planet LLC, focusing on sustainable economic and real estate development projects in North, Central and South America. Ted is an early investor/financial advisor for a carbon credit financing of a 7500 acre reforestation project in Honduras. In Costa Rica, Ted is an investor/advisor to Kopali Communities which will build two organic farm communities. In Mexico, Ted is an advisor to the Loreto Bay sustainable second home community and on the board of Sierra Madre Alliance working to preserve cultural and bio-diversity in the Copper Canyon region. In Brazil, Ted is financing and developing an urban permaculture demonstration center. In Canada, Healthy Planet is involved in land preservation through ecosystems management.
Ted joined the CCAN board in 2008.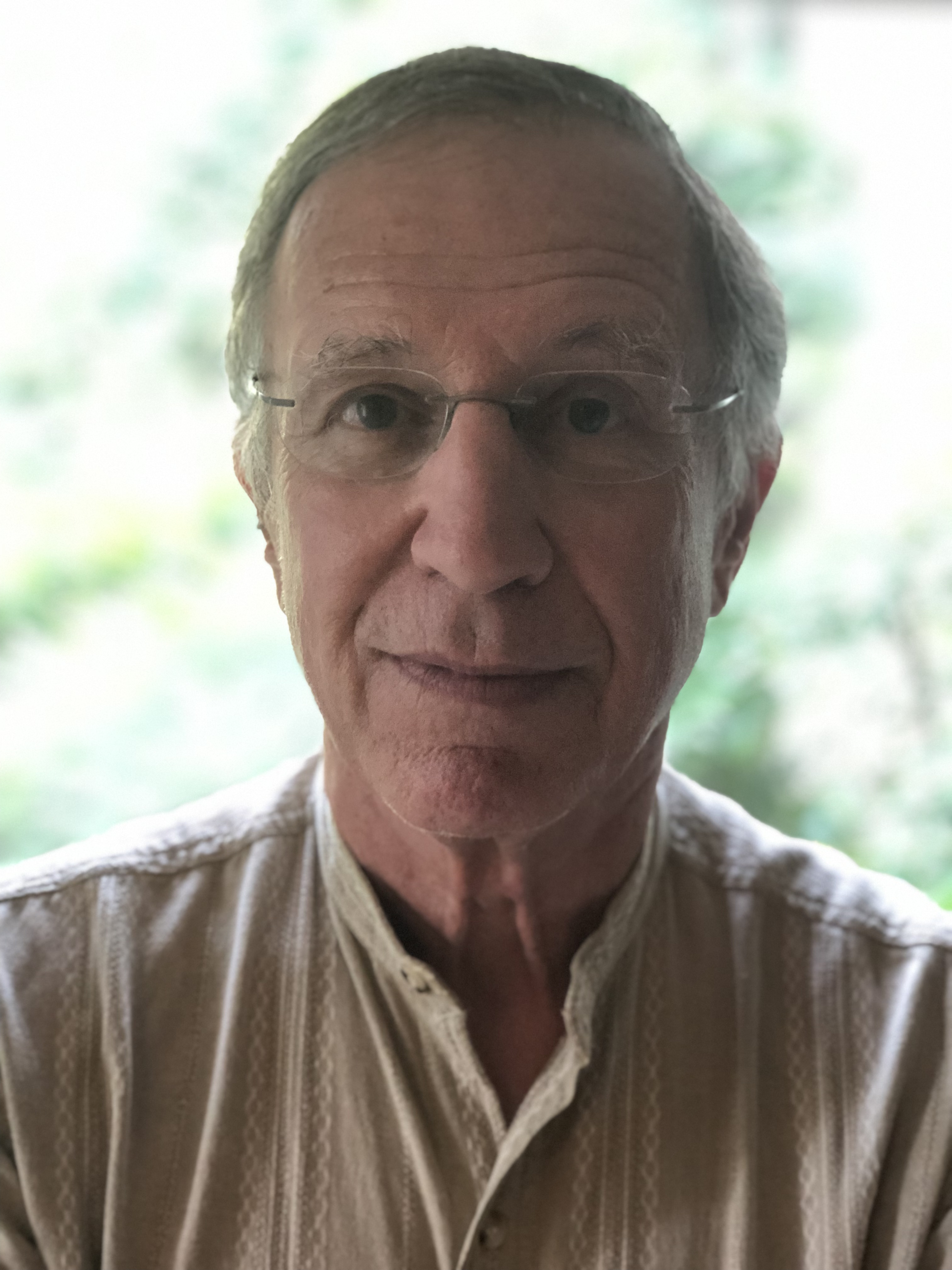 Terry Ellen
Terry Ellen is Executive Director of the Unitarian Universalist for Social Justice of the Baltimore-Washington-Northern Virginia Area. His work includes providing networking opportunities, training in effective advocacy and community collaboration, and conducting workshops on global warming, health care for all, affordable housing, marriage for all as a civil right, etc. to area UU congregations. He has testified at EPA hearings on Co2 levels as an environmental issue, and speaks often at UU congregations on global warming as the ethical issue of our time. He served as Consulting Minister for the Unitarian Universalist Fellowship of Greater Cumberland (MD), a leader in the area of global warming and mountaintop removal issues for the local religious community.
A graduate of Amherst College, Terry received his Masters of Divinity from Union Theological Seminary and his Doctorate from the Andover Newton Theological School. Terry joined the CCAN board in 2010.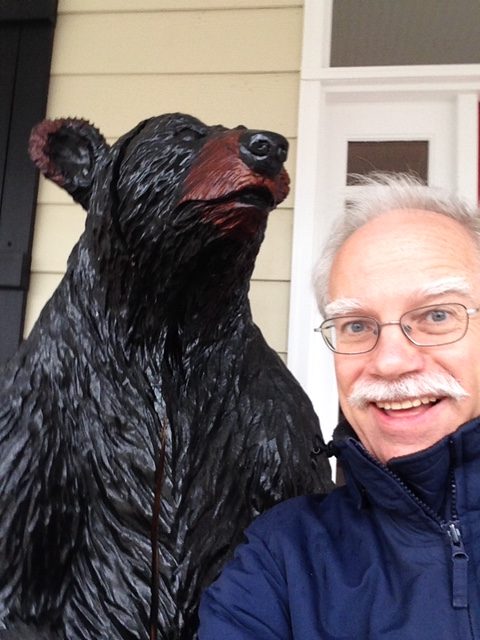 Charlie Garlow
Charlie retired in 2015 after serving as an Air Enforcement Attorney for the U.S. Environmental Protection Agency. He helped sue air polluters who violate the Clean Air Act since 1987. Since 1967, he has been an advocate for smart transportation alternatives, alternatives to carbon based fuels, and environmental protection generally. A graduate of Harvard University's undergraduate college, and West Virginia University Law School, Charlie has served in a number of public interest positions as an attorney, including Nader's Corporate Accountability Research Group, Legal Aid of Passaic County, NJ, Sierra Club of Connecticut, West Virginia Citizens Action Group, and the WV Attorney General's office Consumer Protection and Health Divisions. As a volunteer, Charlie has served on the boards of several community and national non-profits including solar energy, electric car, Rotary Club and PTSA groups. Charlie joined the CCAN board in 2004.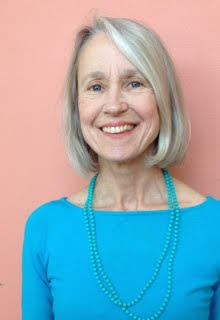 April Moore
April Moore is a climate activist, speaker, organizer and writer who works to help people understand why the climate change crisis has come to be and what we must do to address it. She currently serves as the Fundraising Chair and Vice-President of Friends of the North Fork of the Shenandoah River and is also a member of the Climate Action Alliance of the Valley's Speakers' Bureau. As a champion at writing inspiring pieces and giving motivating climate talks to local communities, April's passion is reflected through her blog, The Earth Connection, and her book The Earth and You: Eating for Two. April joined CCAN's Board of Directors in 2013.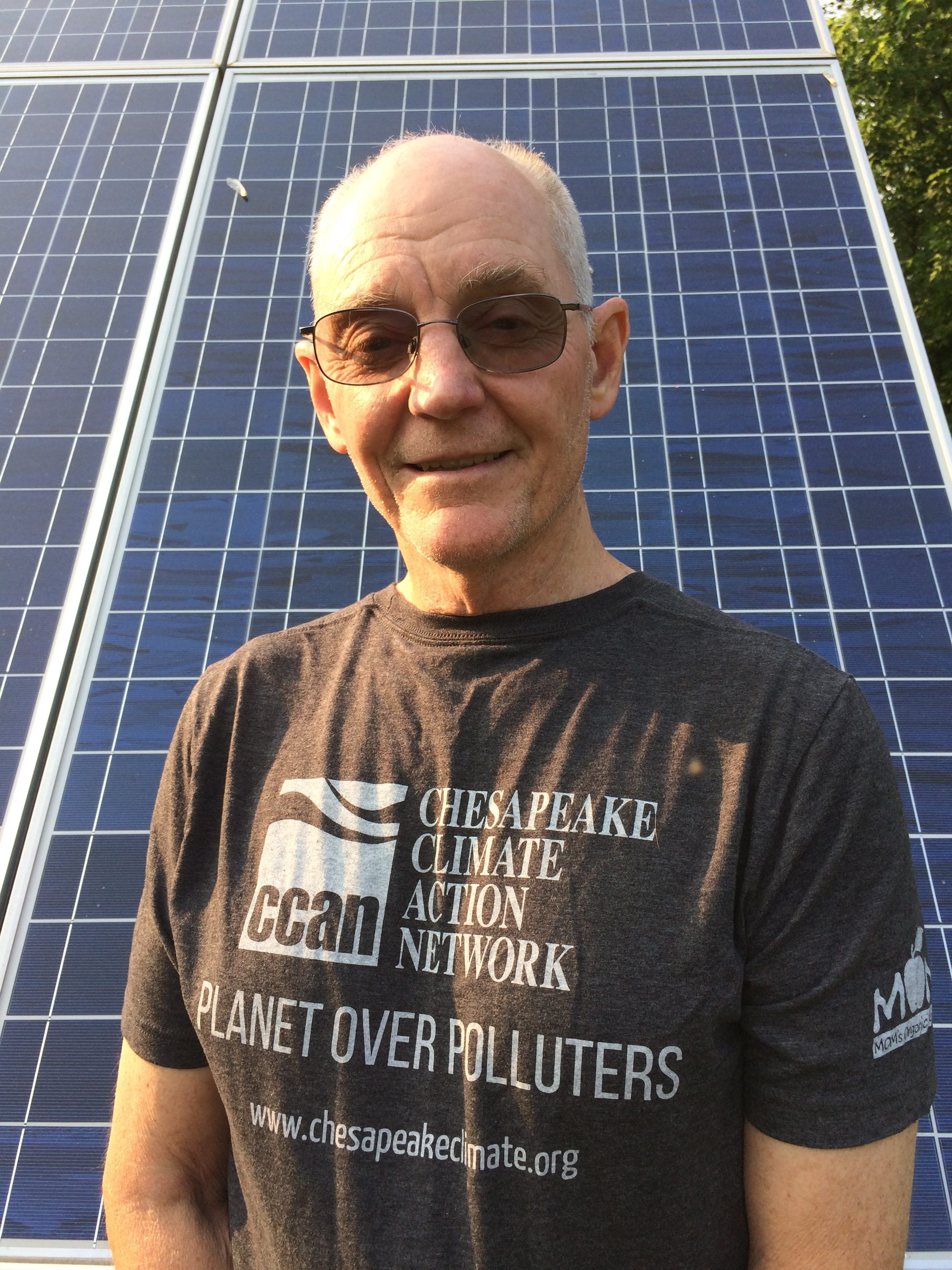 Tony Noerpel
Tony Noerpel retired in 2016 after a long career as a research engineer and inventor with Bell laboratories and Hughes Network Systems designing state of the art satellite communications systems and other communications technologies. He has 44 patents and over seventy technical publications, including book chapters and journal articles. He is a member of Sigma Xi, the national research honor society. Tony also founded Sustainable Loudoun in 2005 to educate and advocate for responsibility and stewardship in Loudoun County, VA. He writes a column on energy, the economy and the environment in the Blue Ridge Leader. He joined the CCAN board in 2008.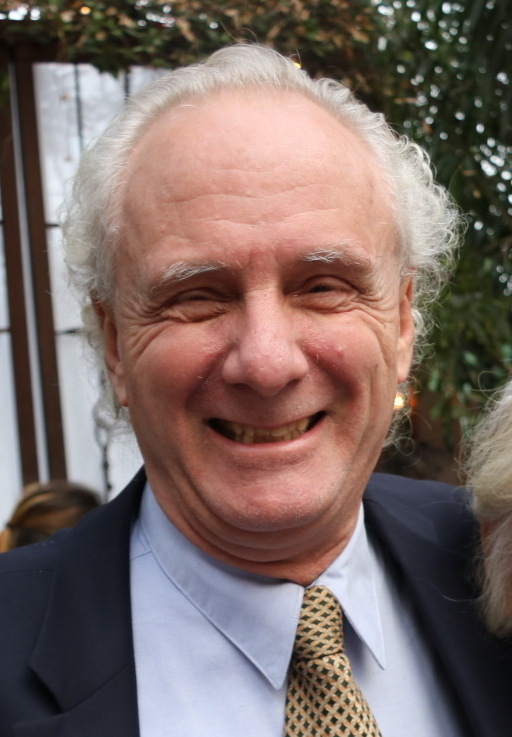 Albert Nunez
Albert Nunez has more than 35 years of technical experience in the solar energy and energy/water conservation/efficiency field. His career has included hundreds of energy-related educational and consulting assignments for public service institutions, business, government and consumers. He has held leadership positions in national and regional solar energy organizations and has also chaired the Customer Advisory and Dispute Resolving Boards for the Washington Suburban Sanitary Commission (WSSC).
A co-founder of Capital Sun Group in January 1997, he is a director and chief project leader for hybrid solar thermal and PV power system design and integration. Mr. Nunez has carried out a vast number of solar energy assessments and analytical projects for a variety of customers. Significant projects include 25.9 kW grid tied photovoltaic array for the General Service Administration Federal Drug Administration Federal Research Center at White Oak, MD completed in 2004. In 2008, the U.S. Department of Energy sent Mr. Nunez to the South Pole and McMurdo Stations to conduct a comprehensive renewable energy assessment of the facilities. He has also consulted to renewable energy project development companies, and more recently has worked to develop large scale remote net metered solar power projects for government, commercial and non-profit clients in concert with RER Energy Group.
He joined the CCAN board in 2004.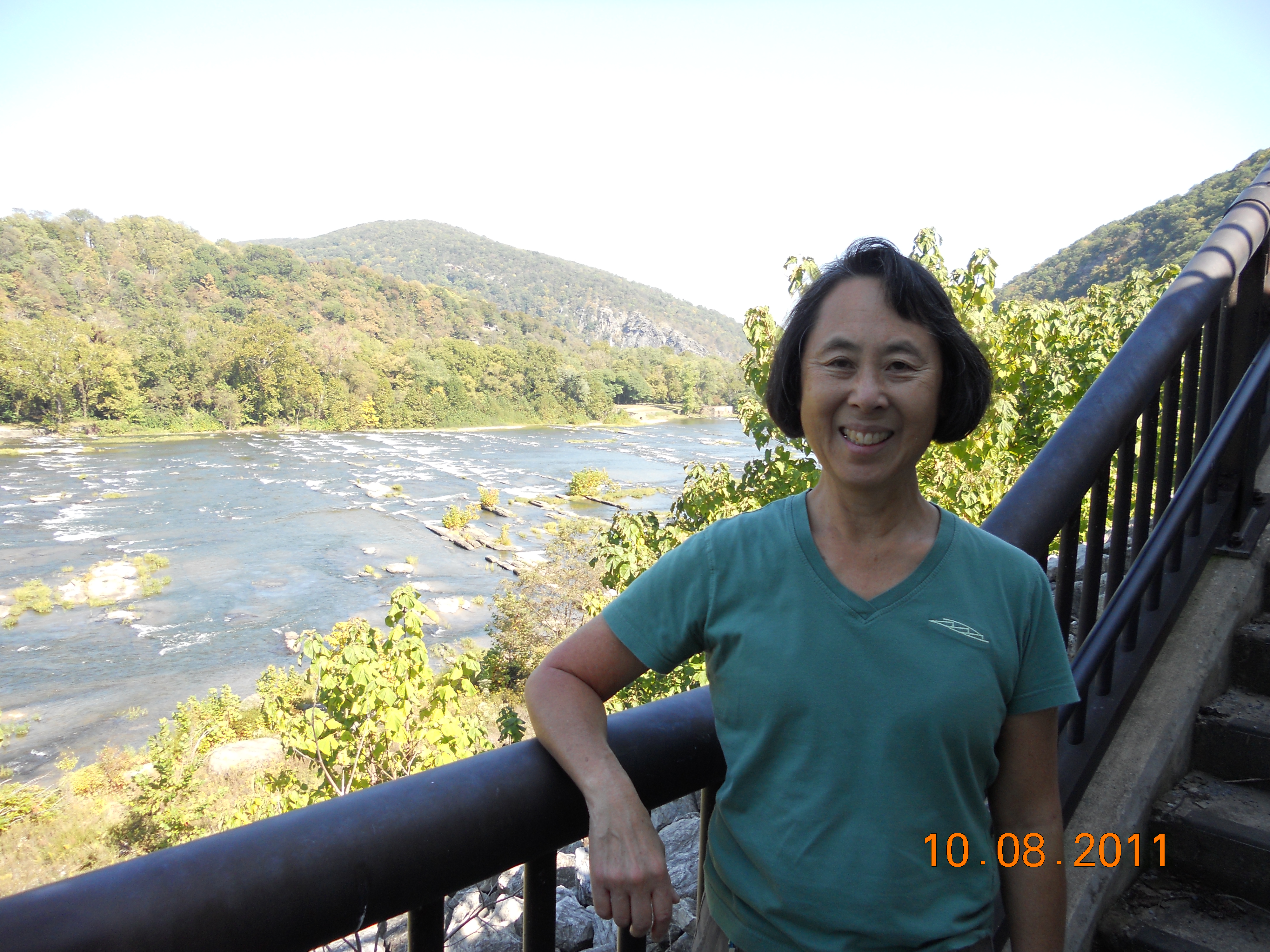 Natalie Pien
Natalie Pien is a climate activist who studied Environmental Science at the University of Virginia. After working in the environmental field for almost a decade, Natalie transitioned to public education where she was a middle school science teacher until 2017. She has maintained her passion for the environment and is now spending her time assisting organizations in actively addressing climate change and stewarding the local environment through natural resource preservation and protection. Natalie is the Chair of 350 Loudon and representative to the Virginia Green New Deal, is a member of the Advisory Board to PEC Loudoun Board, and is active with the Sierra Club Great Falls Group where she is on the Executive Committee. Natalie is also on the MWCOG Air and Climate Public Advisory Committee, is a member of the Loudoun NAACP, where she is on the Environmental & Preservation Justice Committee, and is the Earth Justice Team co-chair at the Unitarian Universalist Church of Loudoun.
Lise Van Susteren
Lise has maintained a private practice in psychiatry for over twenty years, and is board certified in both general and forensic psychiatry. An Assistant Professor of Psychiatry at Georgetown University and an active member of the Medical Society of the District of Columbia, she has worked to educate the public on mental health issues through writing in professional journals, the press and other media outlets.
A frequent guest on local and national radio and television, Lise has addressed a range of issues on violence, trauma, and mental illness. Through Physicians for Human Rights, she has conducted evaluations of victims of torture seeking asylum in this country and has advocated on their behalf. In the aftermath of Hurricane Katrina, Lise traveled to Houston to assist those in need of mental health treatment.
In 2005, concerned about the direction the country was taking — and believing that a background in science and human behavior would strengthen the political process — she ran for the U.S. Senate seat in Maryland. In September, 2006, she was chosen as one of the first fifty persons to be trained in Nashville by Al Gore to give her version of his global warming slide show, the basis of the documentary, "An Inconvenient Truth. She has presented her slide show to over 100 educational, religious, political, environmental and business audiences in the United States and abroad. In the spring of 2008 she developed a second slide show on the "health effects" of global warming which she has presented to the Robert Woods Johnson Foundation, educational institutions, and medical professionals. During the summer of 2008 she traveled to the Arctic Circle to give presentations on the impact of Global Warming in the Arctic. In collaboration with the National Wildlife Federation she organized a conference held in March 2009 on the mental health and psychological impacts of climate change.
She is on the board of the National Wildlife Federation and is a member of the working group of the Maryland Commission on Climate. Governor Martin O'Malley named her to the board of the Chesapeake Bay Trust. In July 2009 she was named to the Metropolitan Council of Governments. She has served on the CCAN board since 2006.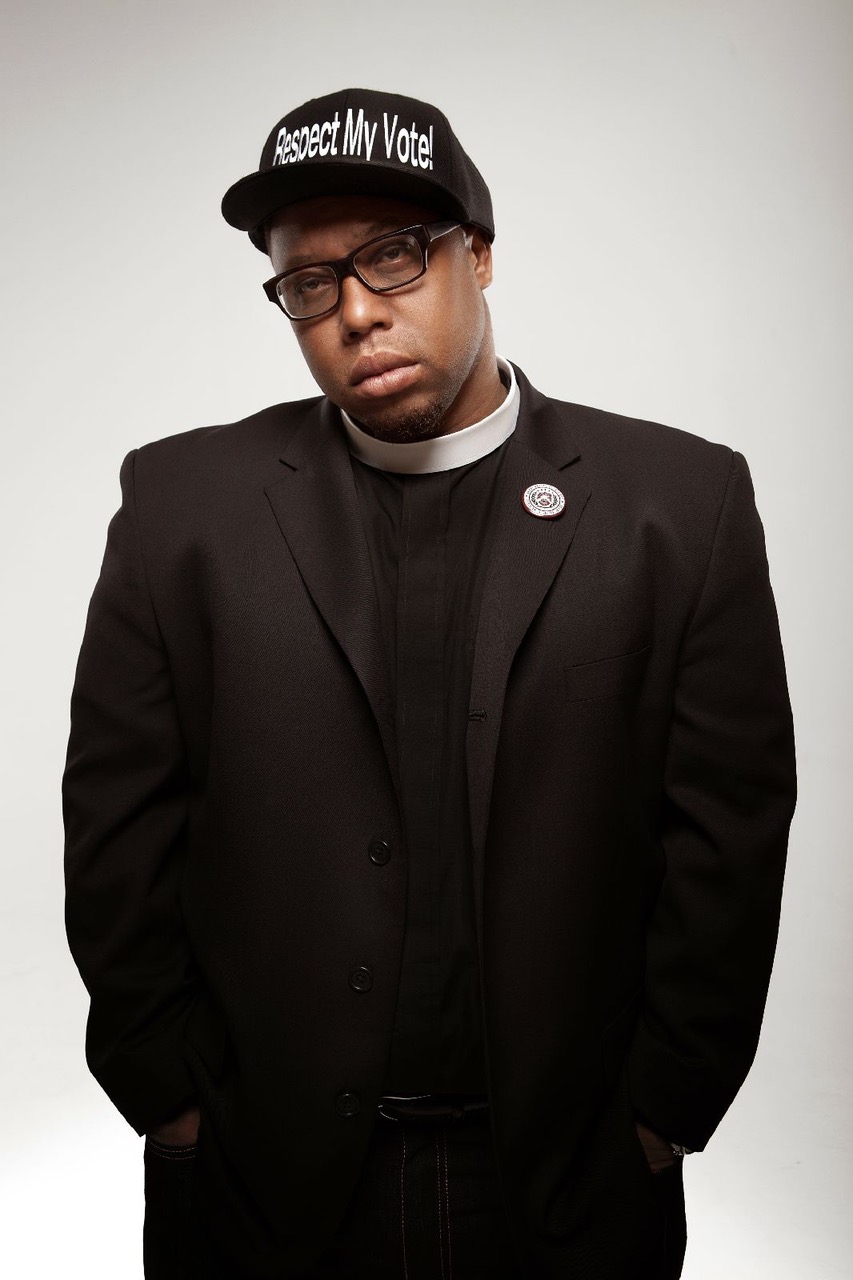 Reverend Lennox Yearwood
Rev. Lennox Yearwood Jr., President and CEO of the Hip Hop Caucus, is a minister, community activist and one of the most influential people in Hip Hop political life. He works tirelessly to encourage the Hip Hop generation to utilize its political and social voice.
A national leader and pacemaker within the green movement, Rev Yearwood has been successfully bridging the gap between communities of color and environmental issue advocacy for the past decade. With a diverse set of celebrity allies, Rev Yearwood raises awareness and action in communities that are often overlooked by traditional environmental campaigns. Rev Yearwood's innovative climate and clean energy work has garnered the Hip Hop Caucus support from several environmental leaders including former Vice President Al Gore's Climate Reality Project, National Wildlife Federation, Earthjustice, Sierra Club and Bill McKibben's 350.org.
Rolling Stone deemed Rev Yearwood one of our country's "New Green Heroes" and Huffington Post named him one of the top ten change makers in the green movement. He was also named one of the 100 most powerful African Americans by Ebony Magazine in 2010, and was also named to the Source Magazine's Power 30, Utne Magazine's 50 Visionaries changing the world, and the Root 100 Young Achievers and Pacesetters.
Rev Yearwood is the subject of a Discovery Network Documentary for the Planet Green Channel. The film, 'Hip Hop Rev' follows a year in the life of Rev Yearwood, capturing a stunning but often unseen side to environmental activism. It is a one-year journey where the cameras capture the highs and lows of Rev Yearwood's efforts to involve urban communities in climate activism and green economy solutions. DJ Biz Markie, musician Wyclef Jean, actress Gloria Reuben, musician D. Woods, EPA Administrator Lisa Jackson, activist Van Jones, and Rep. Barbara Lee, are all featured in the film.
Rev Yearwood entered the world of Hip Hop Politics when he served as the Political and Grassroots Director of Russell Simmons' Hip Hop Summit Action Network in 2003 and 2004. In 2004 he also was a key architect and implementer of three other voter turnout operations – P. Diddy's Citizen Change organization which created the "Vote Or Die!" campaign; Jay Z's "Voice Your Choice" campaign; and, "Hip Hop Voices", a project at the AFL-CIO. It was in 2004 that he founded the Hip Hop Caucus to bring the power of the Hip Hop Community to Washington, DC.
After Hurricane Katrina in 2005, Rev Yearwood established the award winning Gulf Coast Renewal Campaign where he led a coalition of national and grassroots organizations to advocate for the rights of Katrina survivors. The coalition successfully stopped early rounds of illegal evictions of Katrina survivors from temporary housing, held accountable police and government entities to the injustices committed during the emergency response efforts, supported the United Nations "right to return" policies for internally displaced persons, promoted comprehensive federal recovery legislation, and campaigned against increased violence resulting from lack of schools and jobs in the years after Katrina.
Rev Yearwood is a retired U.S. Air Force Reserve Officer. In the lead up to the 2003 invasion of Iraq he began speaking out against such an invasion. He has since remained a vocal activist in opposition to the U.S. wars in Iraq and Afghanistan. In 2007 he organized a national pro-peace tour, "Make Hip Hop Not War", which engaged urban communities in discussions and rallies about our country's wars abroad and parallels to the structural and physical violence poor urban communities endure here at home.
He has been featured in such media outlets as CNN, MSNBC, BET, Huffington Post, Newsweek, The Nation, MTV, AllHipHop.com, The Source Magazine, Ebony and Jet, Al Jazeera, BBC, C-Span, and Hardball with Chris Mathews and featured in the Washington Post, The New York Times and VIBE magazine.
He was born in Shreveport, Louisiana. The first in his family to be born in the United States, his parents, aunts, and uncles, are from Trinidad and Tobago. Rev Yearwood currently lives in Washington, DC with his two sons, who are his biggest inspiration to making this world a better place.
In Memoriam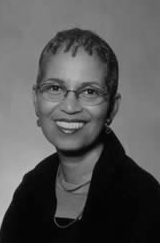 Carol Brantley
The CCAN Board and staff cherish the memory of former board member Carol Brantley, who served on the board with distinction after a long career of helping others. Carol passed away on October 17, 2018.