There were people who said it couldn't be done. You can't turn out over 600 people – from every region of Virginia – to march a mile through 99-degree heat to Governor Terry McAuliffe's house.
But guess what? We did it. With drums banging, banners waving, and people chanting, "McAuliffe: We don't want your dirty pipelines," over 600 people rallied on Brown's Island in downtown Richmond Saturday and then marched till our voices were cascading off the front door of McAuliffe's mansion.
The message to the Governor was clear: We don't want fracked-gas pipelines in our mountains or oil drilling off our coast or toxic coal ash dumped in our rivers. We want solar and wind and a real energy democracy in Virginia where no communities are sacrificed for the profits of fossil fuel polluters. We want a safe climate for our kids.
And that message made news headlines across Virginia, from NBC 29 to CBS 19 to ABC 8 to the Richmond Times-Dispatch to the Associated Press story that ran in papers from Roanoke to Norfolk to the Washington Post.
If you missed the rally, check out and share the photo highlights on Facebook. I guarantee you'll be inspired. Also, stay tuned: There's much more to come as we keep up the pressure on our Governor to put people over polluters, and stop reckless pipelines and coal ash dumping.
No one who attended the rally and march will ever forget what they saw and heard: the music, the buses full of activists arriving from as far away as Newport News and Blacksburg, the artwork, and the speakers defiant and full of determined hope.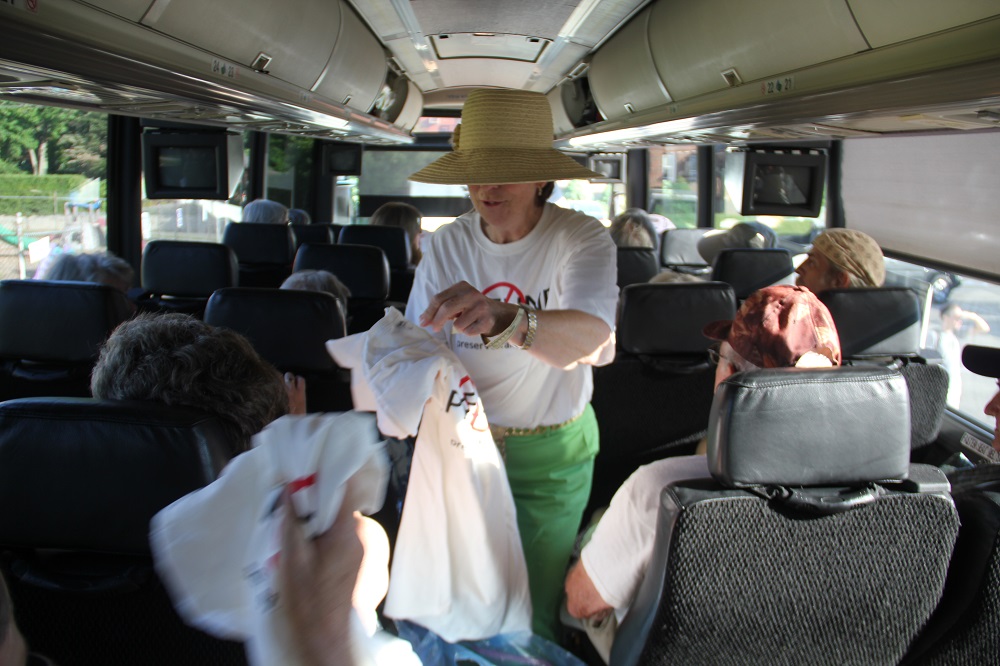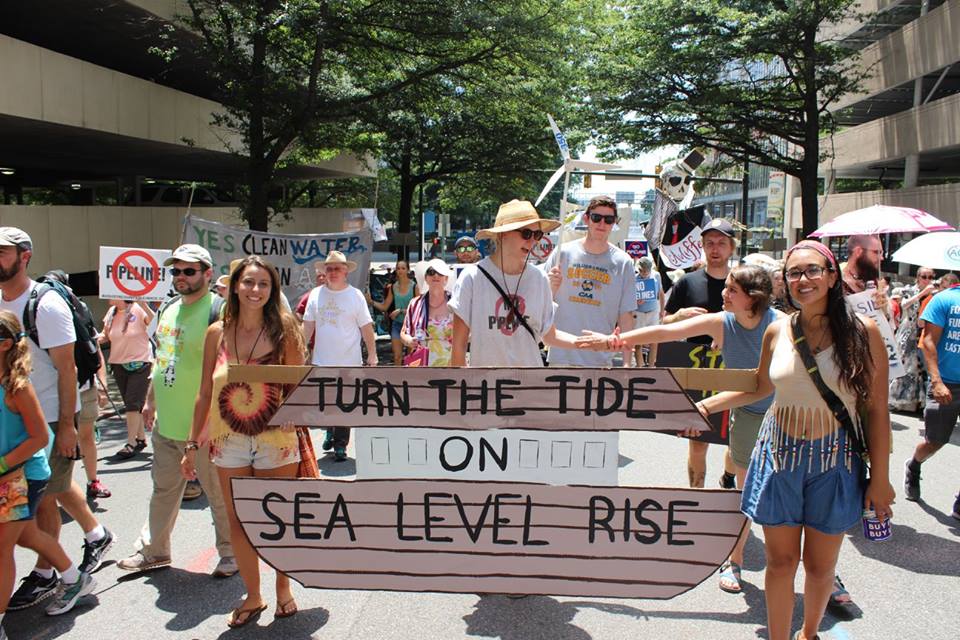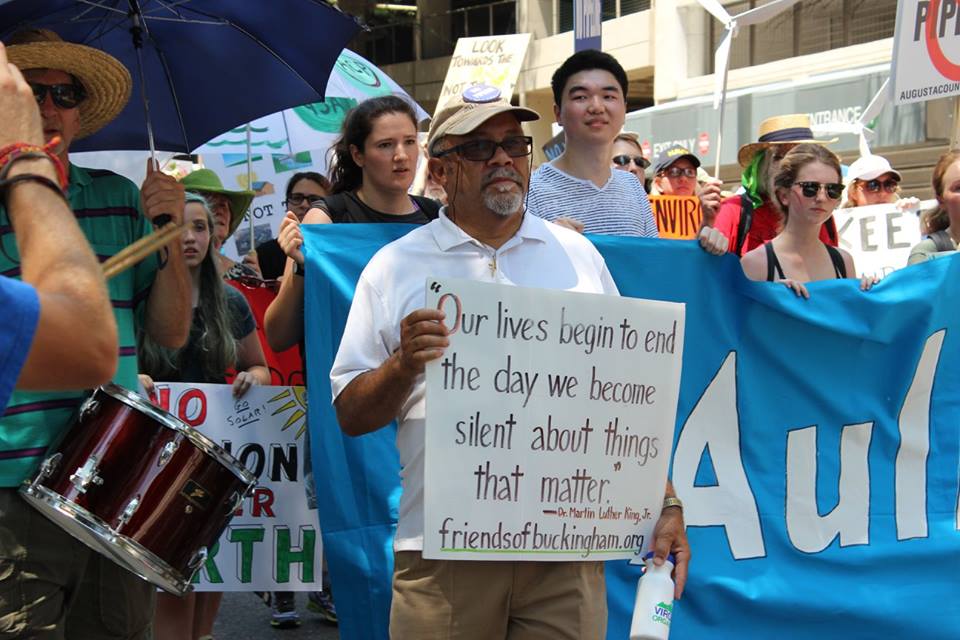 Pastor Paul Wilson of Buckingham County spoke first, describing how Dominion Resources – with Gov. McAuliffe's blessing – wants to build a massive compressor station for fracked gas next to two African American rural churches.
Dan Marrow of Quantico broke down in tears describing how his family has to drink bottled water because of Dominion's coal ash pollution.
Before we hit the streets, Jane Kleeb, a leader from Nebraska who helped defeat TransCanada's Keystone XL pipeline, reminded us of our power: "We never had as much money as TransCanada … But what we had was our folks. What we had was putting on our boots every morning and getting into the streets. … Every single one of you is a seed of resistance."
And this photo shows you just how many "seeds" were among us:
If you missed the rally, check out these photos and share on Facebook. Then, stay tuned for the next ways you can get involved in this growing movement across Virginia for clean energy, clean water and climate justice!
We can stop the Mountain Valley Pipeline for fracked gas. We can stop the Atlantic Coast Pipeline and its dirty compressor station. And offshore oil drilling. And the toxic dumping of coal ash in our rivers.
And we can move Virginia toward something better. Solar panels on a million rooftops are in our future if we fight. Huge offshore wind farms are in our future if we fight. The end of Dominion Power's dominion over our democracy is in our power if we fight. And an end to reckless pro-pollution policies from politicians like Gov. Terry McAuliffe – that's in our future too if…we…fight!
We're ready. And I know you are too.
Onward!
Mike, Harrison, Drew, Monique and all of the team at CCAN