By Mark Shipley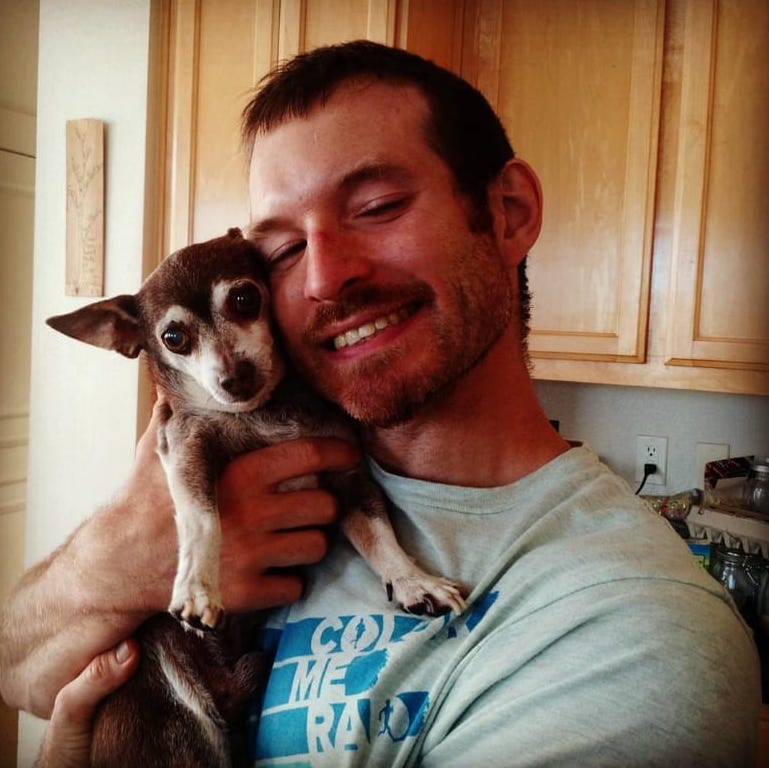 DC to California
"Are they really cancelling our program?!"
A friend in my internship program in DC texted me on March 10. Amid the first appearance of coronavirus infections on the West Coast, our program at the University of California Washington Center–through which I was an intern at CCAN–decided to immediately pull hundreds of students out of the DC center and to end the program a month early. Counterintuitively, they were sending us back to California, which at the time was the second largest epicenter of the outbreak.
At first I was frustrated with their reasoning: why such a dramatic move? At the time DC had only a handful of cases, and it was unclear why sending students back home would provide any more safety or security than keeping us housed at the center. Students had to scramble to find housing and transportation. Some needed aid just to afford to leave DC.
But within a few days it became clear that they had made the proper decision: the sooner everything shut down, the better the outcome would be.
The University gave us until the following week to vacate, but I was already wondering if there would be travel lockdowns: the President had already floated the topic. I did not want to be stuck in DC without housing during a pandemic. I departed on Wednesday, March 18.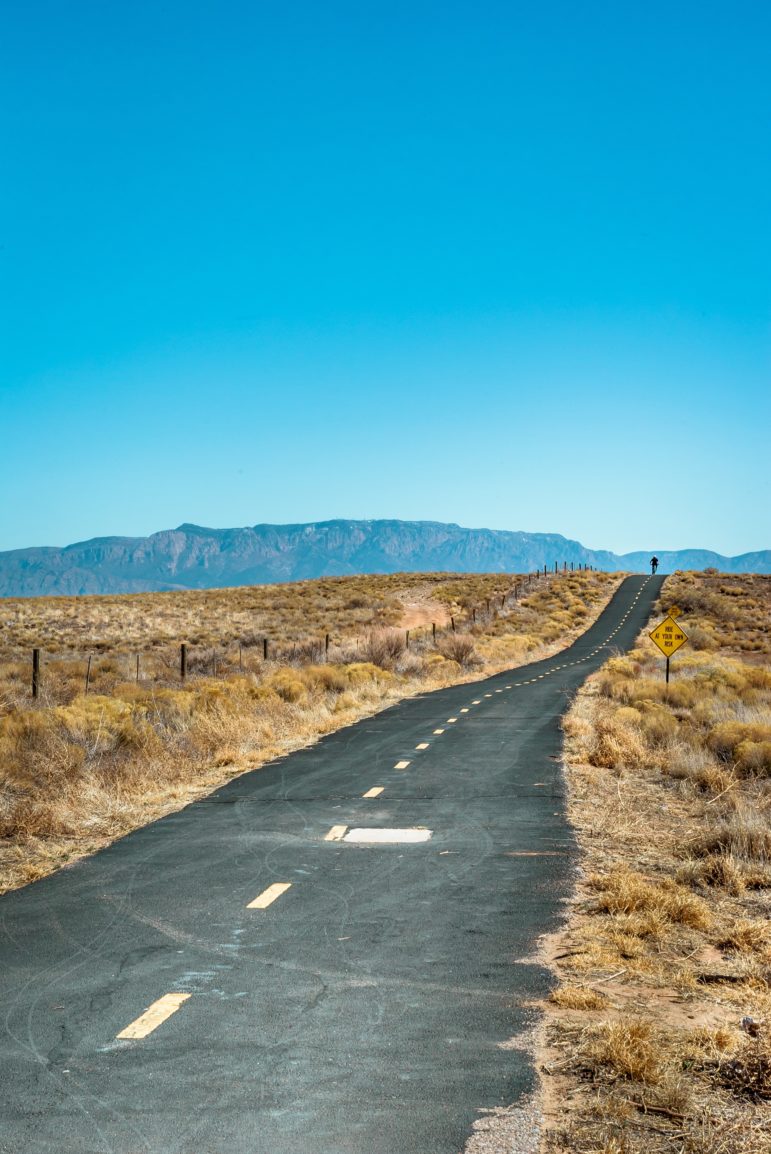 California to Chicago
Meanwhile, my family worried about my father.
He had just buried two brothers in one month's time (unrelated to the virus). An 81-year-old with coronary heart disease, he had been cleaning out my uncle's house in San Diego when the virus arrived. We wanted him to fly immediately back to his home in Chicago, but he had unfinished family business in California and insisted on completing his work. He decided it was safest to drive a car back to Chicago by himself.
He declined my offer to accompany him due to the increased risk of exposure.
Two days after he left, I learned that CCAN's Anthony Field, with whom I shared a room in our office, tested positive for the virus. It started getting much closer to home.
California
By the time I arrived home in Oakland, California, the entire state was in lockdown.
I couldn't see my friends who I had been away from for months. I learned that my friend Qilo was in isolation with coronavirus symptoms. They are a manual therapist who has many older and immune-compromised clients, and those clients were anxiously awaiting Qilo's test results. Qilo had to try for days, however, to get access to a coronavirus test. Over a week later, their test came back negative, but they did not trust the results due to the widely reported inaccuracy of the tests. They also received widely-varying advice to self-quarantine for anywhere from three days to two weeks after symptoms have subsided.
It is also unclear whether one is immune after carrying the virus–information which will be crucial in the coming months for healthcare workers and manual therapists such as myself and Qilo, who depend on personal contact for our livelihoods. Since I can no longer see massage clients, I myself will have to file for unemployment, which luckily has been extended to gig workers, contract workers, and the self-employed during the crisis. Some service workers are using their vulnerable yet powerful position at this moment to demand better working conditions, benefits, and protections.
There is a clear parallel here with the climate crisis, where vulnerable communities who are the least responsible for climate change often suffer the worst impacts, yet receive the least support.
Nesting in North Oakland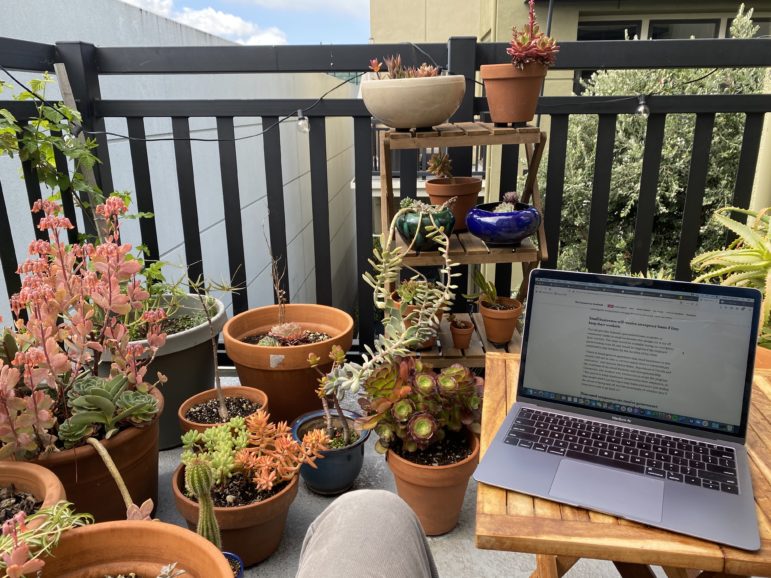 Now I am sharing the strange collective experience of watching the virus spread throughout the world while sheltering in my apartment.
The increasingly tense and traumatic scenes inside hospitals and nursing homes elude me. Having spent most of my life as a physical laborer, the inability to take physical action to help those in need is unsettling and alienating.
Luckily, California acted earlier (as they have done with climate policy) than all other states with the shelter in place order–a wise move that has allowed California to dramatically lower the spread of the virus. Most people I know are taking the order seriously. While my fiance and I have still had an occasional friend over to our apartment while practicing social distancing, we have kept it to a bare minimum. My classes and internships are now online and most human contact is through Zoom or video chat. I spend over half my waking hours in front of a screen.
Working from home has proven difficult for the three members of my household, as I'm sure many of us have experienced. Every few moments I cannot resist the urge to look at data, read articles, and generally obsess about the pandemic. Luckily my supervisors and teachers have been forgiving.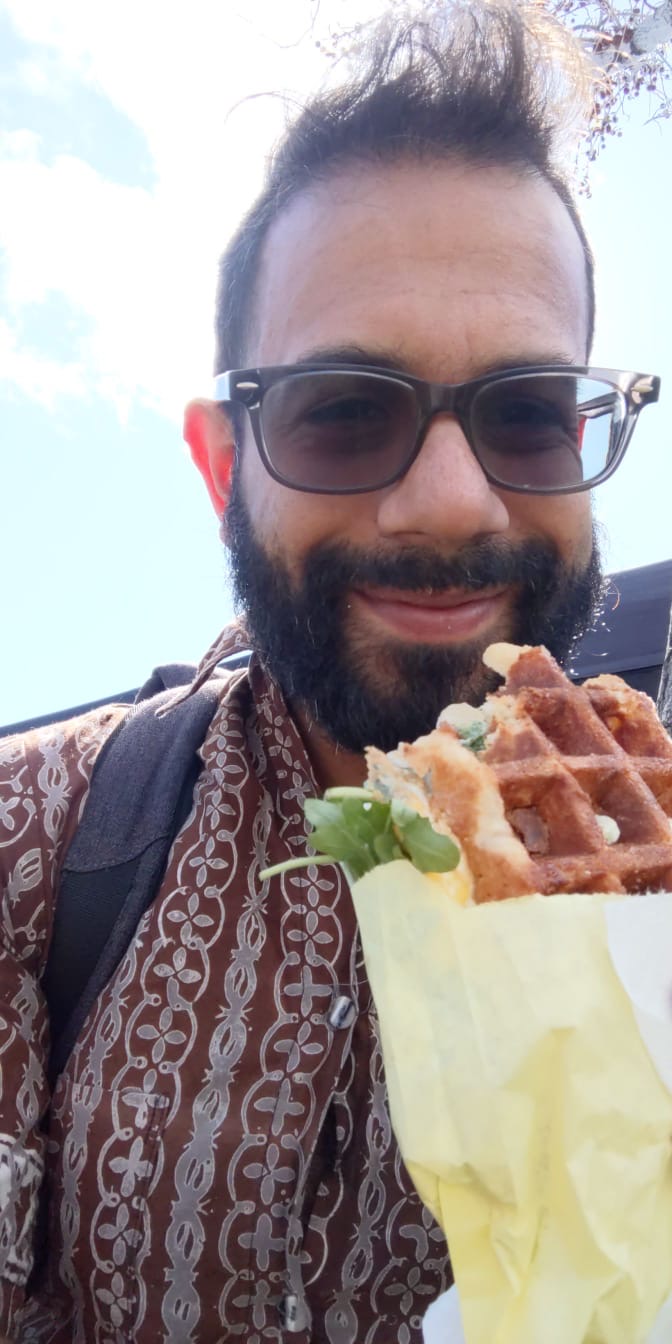 My fiance, Zain, has taken the opportunity of this crisis to advance one of his favorite hobbies: eating.
I've noticed lots of new treats making their way into our house–perhaps a reward for the half hour wait in line to enter the grocery store and a wait half as long to check out. A week ago, Trader Joe's was rationing food: customers could take at most two of any given item. Our neighborhood grocery store, Berkeley Bowl, is limiting the number of people allowed in the store at once. Tape demarcates six-foot social distances for the line outside the store, which snakes around the block.
I've been taking the opportunity, amidst the toilet paper hoarding, to remind folks that wiping with water will save countless acres of forests. I've offered moral and instructional support for those transitioning to water wiping, and there are a few entertaining videos out there as well that I have discovered. People are panic-buying not just TP, but bidet toilet attachments! Luckily there are some still in stock, or one can use a simple plastic pitcher, as do most Muslims around the world, including Zain's family.
Personally, I have valued the domestic time to concentrate on home projects, personal wellness, and valuable bonding time with my household. Other unemployed friends of mine have used the time to do creative projects, to clean and organize, to meditate, and to read and watch movies. Yesterday Zain and I revisited the 2011 Hollywood film Contagion about a much more virulent (and deadly) global pandemic.
Maybe I am an optimist, and I certainly have privileges that buffer me from the worst economic effects of this crisis–which will undoubtedly throw thousands more into poverty–but I see some silver linings.
Zain is a biologist who studies HIV (and now coronavirus), and confirmed that the science in that movie was sound, more or less, which made me actually feel relieved that the Covid-19 pandemic is not nearly as bad as the one in the film. This is a test run, said my friend Alisa, who works in new antibiotic development. Her whole industry has been frustrated by the lack of public investment and lack of concern for growing antibiotic resistance and the threat of new pathogens. Another friend of mine, who works for the State Department combating the illegal wildlife trade, said this had the perverse benefit of finally bringing attention to the issue. While many have pointed out the failure of the US to contain the spread, Covid-19 will likely ensure that we are not caught unawares when the next virulent pandemic arrives.
This pandemic has also enabled policies that progressives have only dreamed of: direct checks to support those in need, the extension of unemployment to gig and contract workers, paid sick leave and extensions of publicly-funded healthcare, and the release of non-violent offenders from incarceration, among others.
While most are temporary measures, it will be difficult and unpopular for the federal government to claw those away when so many workers have been suffering under wage and healthcare insecurity. These measures, however, will obviously not be sufficient to stem the dramatic economic nosedive that we are undergoing, which could likely rival The Great Depression. This is why it is more important than ever that we continue to organize, build power, and fight for policies that will help us arise stronger from this crisis.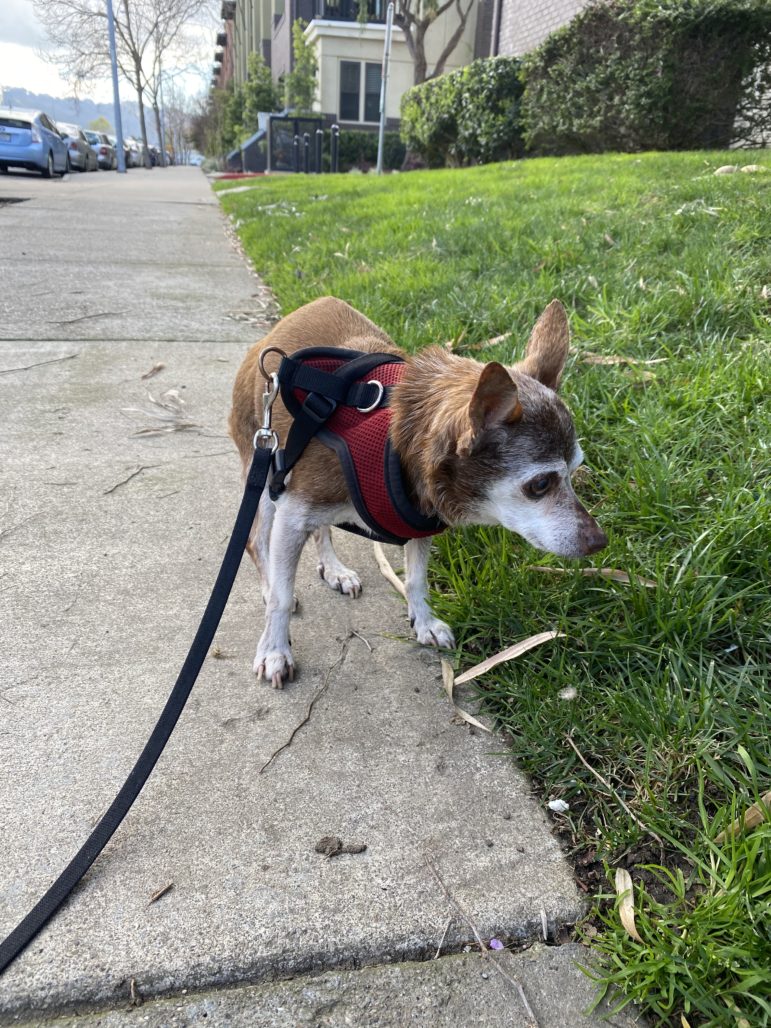 In addition to greater support for social safety nets, I have observed increasing mindfulness and intentionality around me.
While in normal circumstances people move about their daily lives on auto-pilot, social interaction and space have moved to the foreground. When walking my dog, Panino, I have to engage everyone I pass to acknowledge our distance, with a glance of social solidarity. When social distancing with friends, the desire for contact and greater closeness is palpable. In my online classes and meetings on Zoom, it is harder for me to turn away or tune out, as my face is intimately visible to all of my peers. In some ways on Zoom, it even feels more intimate than meeting in person, and there is a stronger sense of empathy and shared purpose.
I believe that this reinforcement of the social ethic will have a more profound impact on our society moving forward than we can currently comprehend.
The Future
Coronavirus seems to magnify everything and to put it under the spotlight.
It is inflaming domestic abuse. It is exposing the weaknesses in our economy, our public health system, and our social support system. It is testing the bounds of fiscal and monetary policy. A friend of mine is considering dropping out of school because he has been unable to cope with his ADHD without a proper place to study outside of his home. Other friends of mine with anxiety disorders and depression are struggling to cope. Anxiety and isolation can fuel addictions, and sheltering in place has certainly not helped me reduce screen time. I have found it helpful to video chat with family and friends, to reach out to those in need, and to connect with the various mutual aid networks that are arising everywhere to help myself and my community members cope. I have also found it important to remember that the outside world is immense, and it is safe to go outside: to hike in the forest, to garden, to support my local farmers market, and generally to not be confined indoors.
It's true that public health experts and others have been warning us about a pandemic for decades. While we were largely unprepared, we can now only control how we move forward. As the old saying goes, "never let a crisis go to waste." There's no turning back now. I look forward to organizing through this, and coming out the other end with strengthened social bonds, newfound courage, and a fighting spirit.
Let's use this health crisis as a template for tackling the climate crisis, and let's never forget what's at stake.