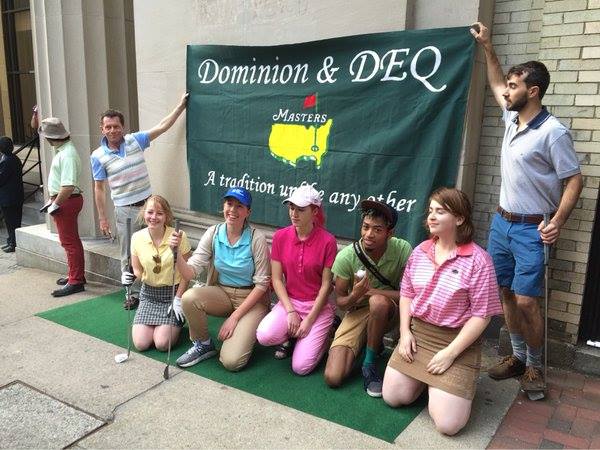 The past few months Virginians across the state have risen up to fight Dominion's plans for coal ash disposal into our rivers. After Dominion unveiled its disastrous plans to dispose of this waste into waterways — at allowable toxin levels far exceeding those of neighboring North Carolina — we've learned a lot. We've learned Dominion dumped 33.7 million, later *revised* to 27.5 million gallons, of untreated coal ash wastewater into Quantico Creek last May. We've learned the Director of our Department of Environmental Quality, David Paylor, took a trip to the Master's Golf Tournament on Dominion's dime; they even paid for a nice bar tab, too! And we've learned that Governor Terry McAuliffe is more willing to side with Dominion than with us.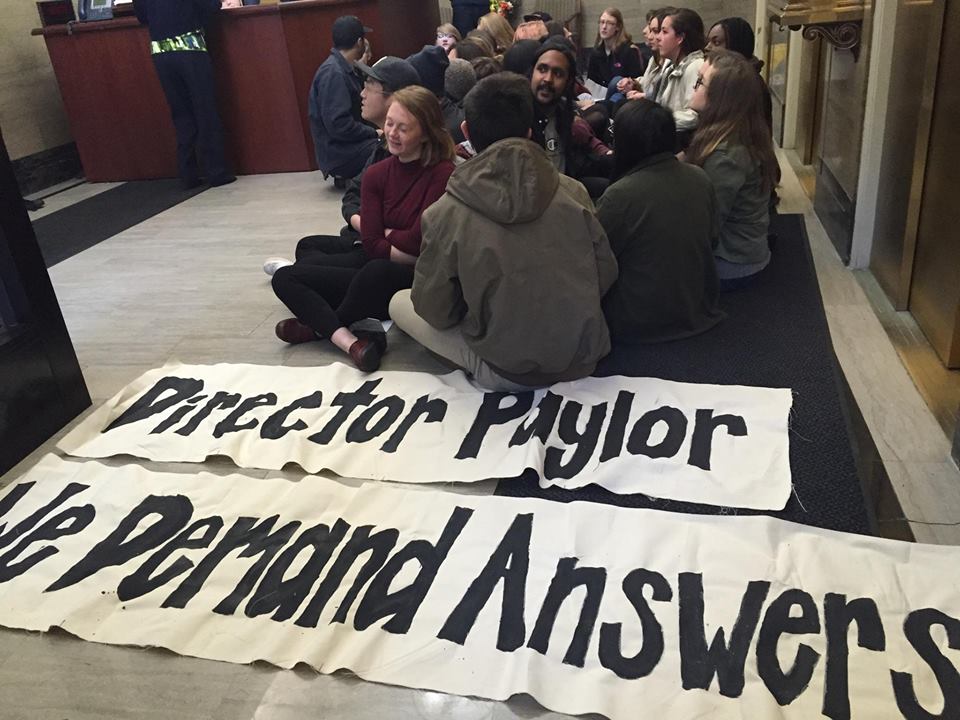 None of that has changed Virginians' minds that this plan for toxic coal ash disposal has to stop. And it's led to some of the most inspired resistance I've ever seen in Virginia. Over 600 strong marched in Richmond, students peacefully occupied the Department of Environmental Quality demanding answers, and citizens across the state are mobilizing to organize film screenings, workshops, and trainings to fight back.
I think we've reached a tipping point. Virginians are tired of business as usual — namely, Dominion getting its way. We're tired of Dominion using its money to buy off our legislators. We're tired of Dominion killing bills to promote wind and solar power. And we're tired of Dominion pushing its dirty Atlantic Coast Pipeline down our throats.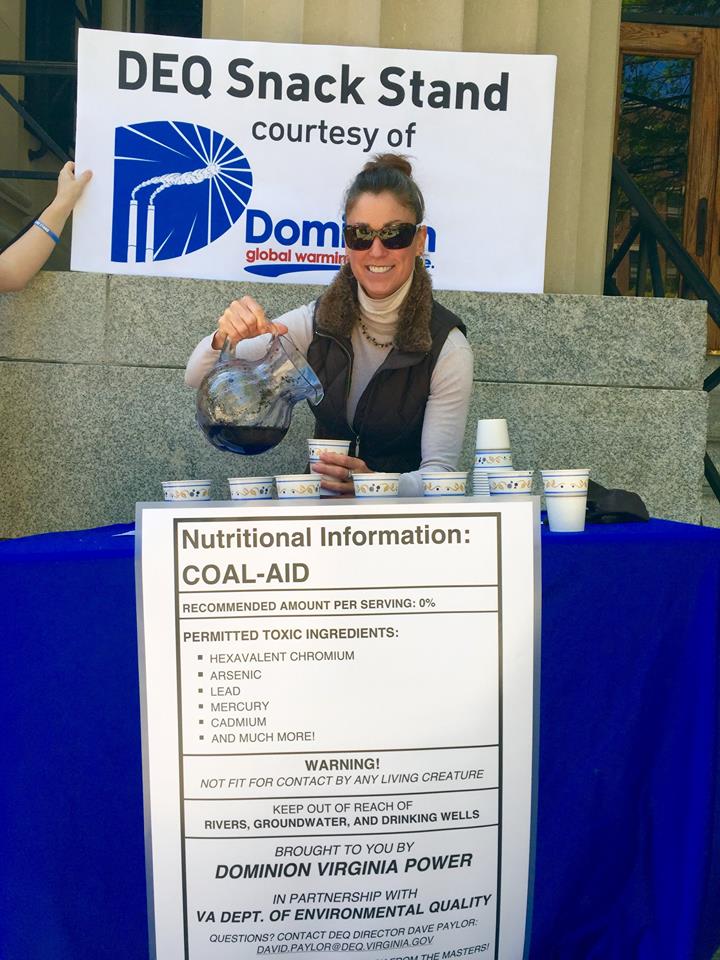 So we're pushing back, because this fight is far from over. Potomac Riverkeeper Network and the Southern Environmental Law Center continue to challenge the legality of Dominion's dewatering permit at the Possum Point Power Station. They've called on the Environmental Protection Agency to launch a criminal investigation into Dominion's dumping in Quantico Creek last summer, and we're working to support their call. We're continuing to bring attention to the cozy relationship between Dominion and DEQ, and have no plans of stopping.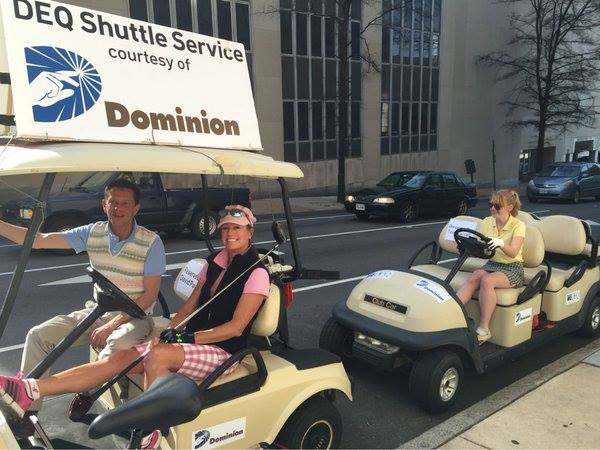 Next up, DEQ will be releasing the draft permits for Dominion's handling of the solid coal ash waste piled up in its ponds across Virginia — and we plan to fight them tooth and nail. We already know they are inadequate, because Dominion wants to leave the toxic coal ash in dated, unlined landfills right along our rivers. Instead of moving the toxic ash to modern, lined landfills like North Carolina is doing, or going 'coal ash free' like South Carolina, Dominion wants to let its pits leach heavy metals into our groundwater for decades to come. If they have it their way, we'll see carcinogens such as arsenic, cadmium, mercury, and hexavalent chromium make their way into our drinking water for decades to come.
But we have no intention of letting that happen. Together, we'll continue to fight Dominion's plan in the courts, in the media, and in the streets. Dominion's a tough player. We've known this for years. But I don't think Dominion has seen an uprising take off this quickly before. And I can feel we're onto something.