Tell me a little bit about yourself!
I grew up in northeast Baltimore and attended Warren Wilson College in western North Carolina, where I majored in Chemistry and Environmental Studies. Towards the end of undergrad I interned for the Chesapeake Climate Action Network, and when I graduated I got a job working at the Friends Committee on National Legislation. I helped found the Maryland Clean Energy Jobs initiative and then took a job working for the Citizens' Climate Lobby. I was raised Quaker, and my faith community remains important to me today. 
What woke you up to the climate crisis?
Until I was a senior in high school, as far as I could tell the world was pretty hunky dory. Then my girlfriend told me, "Jamie, the lives we live come at the cost of people and places all over the world." I was floored and could hardly live with myself and the consequences of my privilege. 
At first, I didn't know what to do, so I tried to cut myself off entirely from the unjust system I grew up in. I stopped riding in cars and wouldn't get in a car for years with only the very rare exception. Then, in college I started working on the Asheville Beyond Coal campaign. I saw the power of organizing, and we shut down that coal plant. I decided to stop trying to not be part of the problem and start trying to be part of the solution. 
What impacts of climate change currently hit home to you?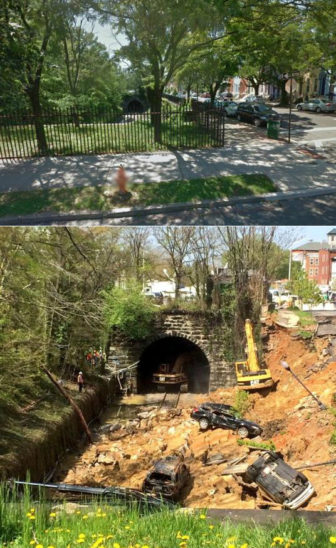 I grew up in Baltimore, and my home city is now suing the fossil fuel industry for the costs that climate change has caused. The sewer system cannot handle the increased precipitation events. The inner harbor is flooding ever more regularly. Heat waves are killing more and more people in the city. Just a few years ago, the road my dad's office is on collapsed from heavy rain and disrepair.  
What brought you to CCAN? 
I like fighting for and passing bold climate legislation. More than any organization I know of, CCAN picks an ambitious legislative goal, goes all out to campaign for it, wins, then does it again. 
I love Maryland and I wouldn't want to live anywhere outside the Chesapeake watershed. Working at CCAN gives me the opportunity to stay connected to my roots while making a difference in local and national politics. 
What has inspired you most working with CCAN?
I have always been inspired by the dedication of supporters. It is clear that the greater CCAN family is deeply committed to climate justice and doing whatever it takes to achieve it. Whether it is phone banking for hours or jumping in the frozen Potomac, these people will do it. 
What have you contributed to bringing about a clean energy revolution that you are most proud of?
I have worked on a lot of successful campaigns including my college divestment campaign, the Asheville Beyond Coal campaign, the Maryland Fracking Ban, the Clean Energy DC Act, enacting the Oregon executive order, and others. The campaign worked most intimately on and put the most of my soul into was the Maryland Clean Energy Jobs campaign in 2019.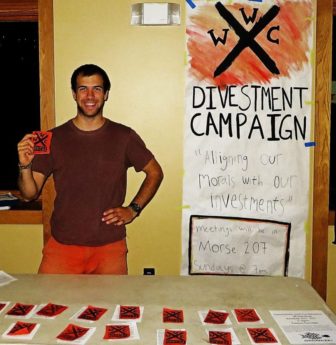 What do you hope to see happen in terms of climate in the next year?
I think that by August 2021 we will have enacted the Clean Air Act of our time at the national level. After years of building, our movement has reached a crescendo and is now a top issue in national politics. I came to CCAN in part because I want to be part of making sure we do pass sweeping climate legislation in Congress.
What do you like to do when you're not working on climate change?
What I value most is spending quality time with my friends and family, laughing, playing board games, and catching up. I enjoy running but still don't run as much as I want to. I miss a lot of my friends now that we all have to social distance, but I also appreciate spending more time alone to relax. 
Who would you high five?
Bill McKibben. He's the one who roped me into this mess.