EPA has a bad habit of delaying industry pollution rules. Let's show them it's time to QUIT.
Rally & March Outside EPA headquarters
tue. APRIL 4 @ 12 PM• Washington, DC
Join Us on April 4 – Tell EPA to Stop Falling Behind on Key Rules to Cut Power Plant Pollution
The Environmental Protection Agency (EPA) keeps falling further and further behind in cutting pollution from dirty power plants nationwide. These regulatory delays mean that people get sick – especially in poor communities of color – and the planet keeps warming.
That's why we're asking you to come to Washington, D.C. on April 4 to tell Joe Biden's EPA to "stop blowing smoke!" EPA has the authority and the moral responsibility to issue at least eight different rules that will clean up our air and protect our health from coal and gas plants. Missed deadlines are no longer permissible.
EPA is full of remarkably dedicated and skilled staffers inside an agency that has served this nation heroically for 50 years. But see the scorecard below on how the EPA's current chronic delays are hurting America.
Join CCAN and our cosponsors − including Alliance of Nurses for Healthy Environments, Center for Biological Diversity, Environmental Integrity Project, Food & Water Watch, Green New Deal Network DC, Hip Hop Caucus, Interfaith Power & Light, Labor Network for Sustainability, Physicians for Social Responsibility, and 350.org Montgomery County − as we make our voices heard and hold EPA accountable.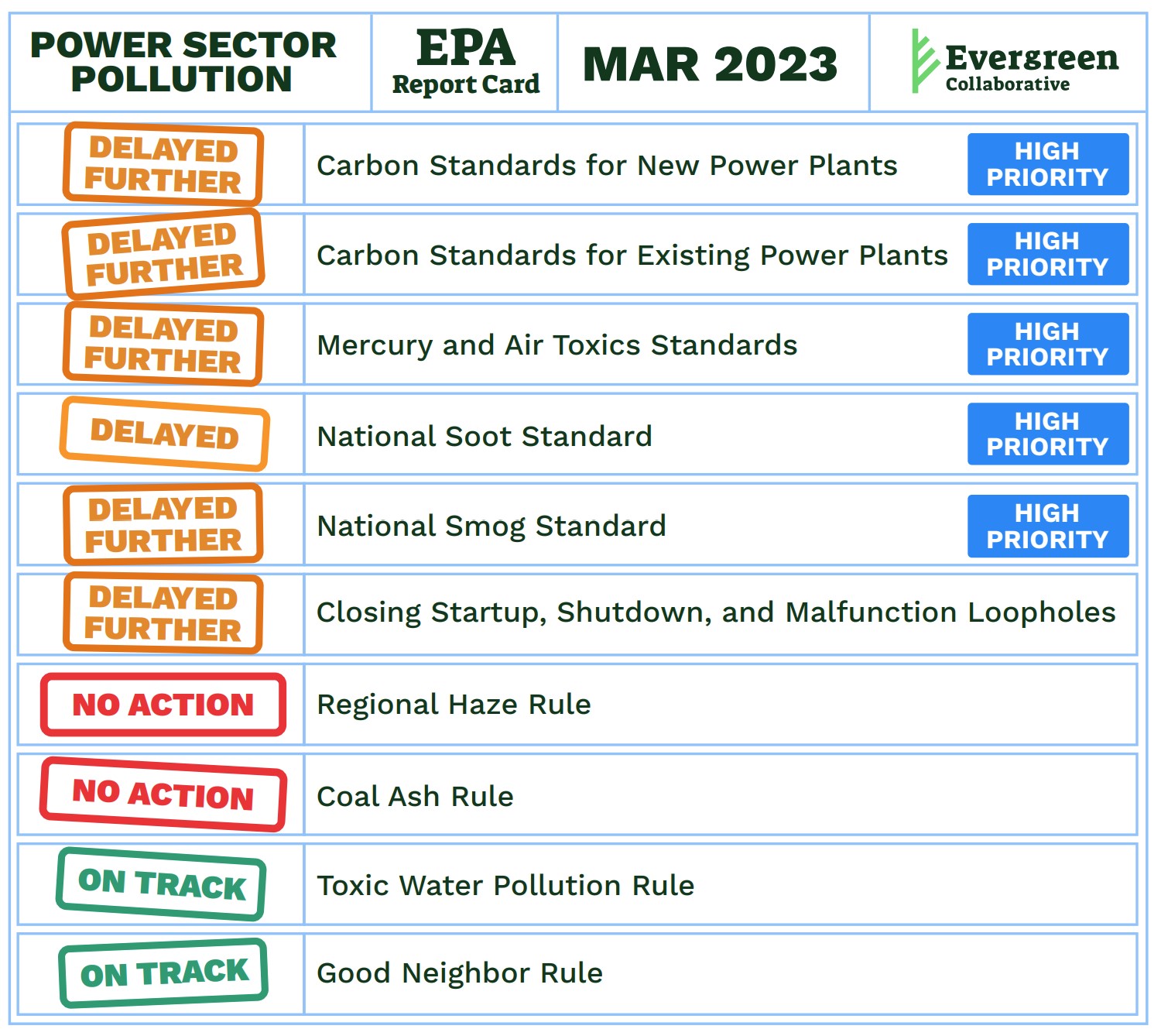 SIGN UP TODAY to join our rally on Tuesday, April 4 in Washington DC! 
Bring your friends, family, and anyone else who cares about our climate future to hear inspiring speakers and music and then march together to demonstrate outside EPA headquarters office. Let's make our voices heard!
Meet us at Freedom Plaza- 1325 Pennsylvania Avenue NW, Washington, DC 20004- at 12 PM on Tuesday, April 4!
Six Things EPA Needs To Do Now:

Release carbon standards for power plants in April, as promised.

2. Strengthen the soot standard for power plants.
It's true that EPA announced new standards for power plant soot emissions in January 2023. However, that newly released proposal does not go nearly far enough. In fact, it fails to meet the recommendations of the EPA's own scientific advisory panel.

3. Update and expedite mercury and air toxics standards
EPA was scheduled to issue its Risk and Technology Review Report (RTR) in July 2023. Now they say it will be delayed until March 2024, leaving our children in harm's way. EPA needs to release the RTR by December 2023 and start ASAP on abatement measures.

4. Take action on coal ash.
Coal ash can contaminate groundwater and cause cancer. EPA missed its own deadline to close the coal ash loophole and has yet to announce a timeline to close all loopholes including loopholes for legacy landfills. We call on the EPA to close these loopholes by the end of 2023.

5. Approve California's vehicle emissions waiver.
Truck manufacturers are pressuring EPA to partially deny the waiver, which would stall the implementation of two California clean trucks regulations. EPA has signaled that they would approve the full waiver but, so far, the agency has delayed granting its full approval.

6. Implement cumulative impact analysis in permitting.
In October 2022, EPA released a report detailing recommendations for the Office of Research and Development's cumulative impacts research. Yet EPA has not publicly committed to using cumulative impact analysis when approving infrastructure permits.
EPA Must Act Now to Close Carbon Pollution Gap
President Joe Biden has pledged to lead our nation into a new era of transformational progress in the fight against climate change. If EPA fails to act now, the President will be unable to meet his campaign promises and will put recent advances at risk of faltering under a future hostile Administration.  
These delays have real-life health impacts on Americans, especially communities of color. Waiting to finalize the rules for tackling power sector pollution means exposing people around the nation to dangerous pollution that we know contributes to tens of thousands of premature deaths and hundreds of thousands of illnesses every year, while the climate crisis worsens.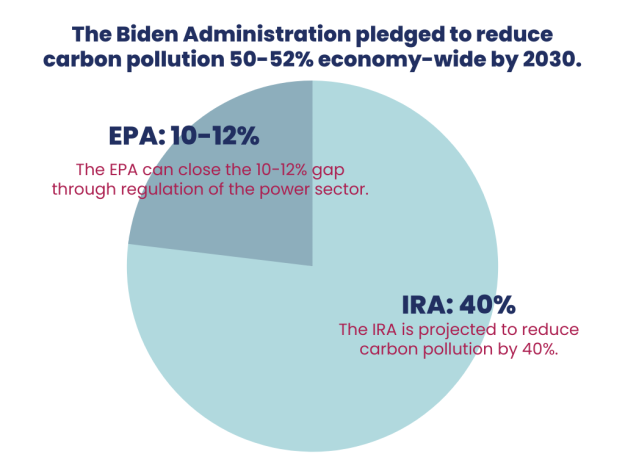 RSVP now to join us on Tuesday, April 4 at 12 noon for music, speakers, and a march to the main EPA headquarters office to make our voices heard.