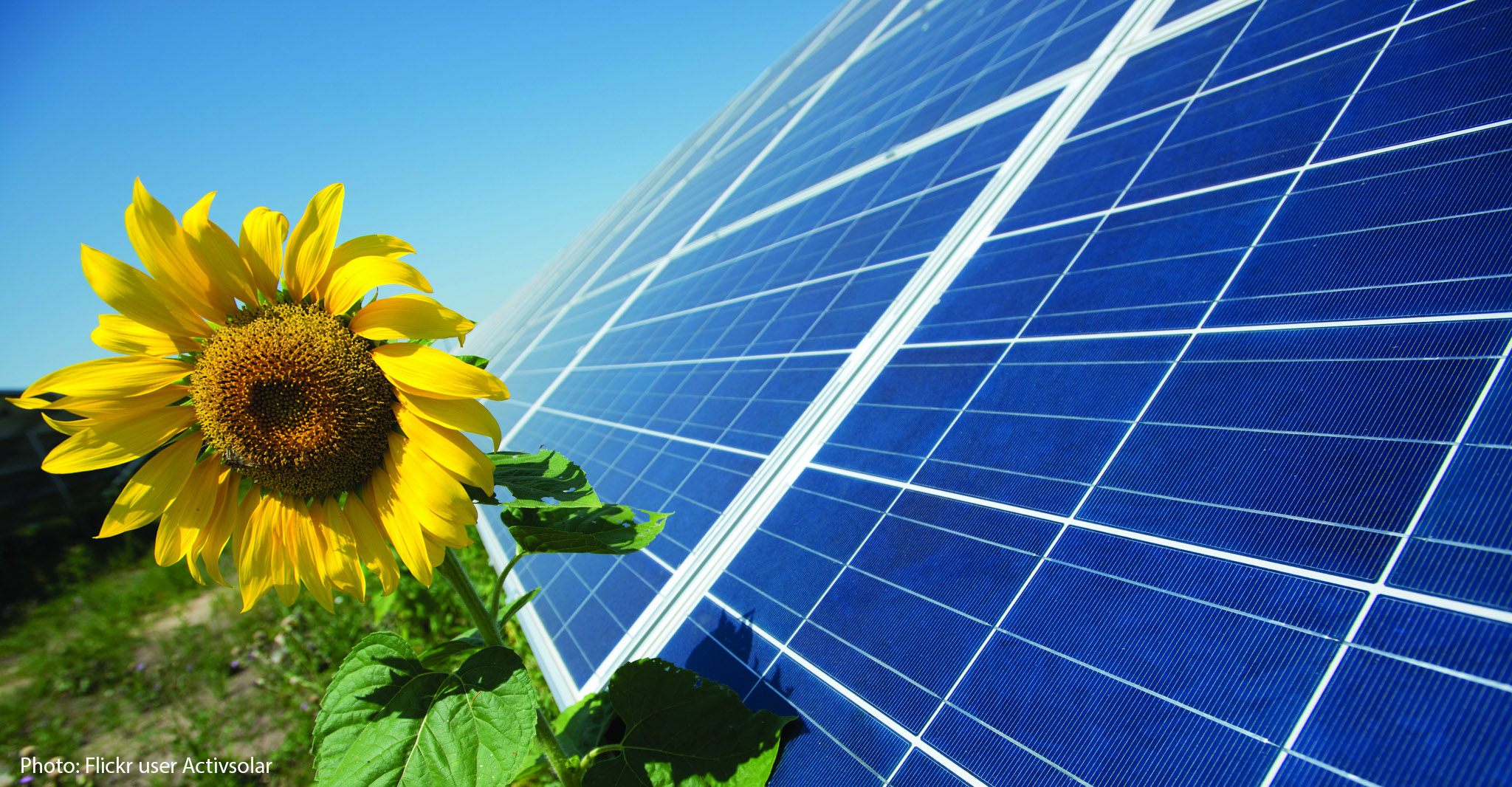 How to Go Solar
Solar energy is trending across the United States, including in DC, Maryland, Virginia, and West Virginia. According to the Solar Energy Industries Association, during the first quarter of 2018, more solar energy was added in the United States than any other form of electricity and its cost to install has plummeted.
Switching to solar power from fossil fuels has numerous benefits, including a vital one for our climate – reducing your household greenhouse gas emissions.
It has never been a better time to go solar. Options range from installing solar panels on your rooftop, buying renewable energy through your local energy provider, joining a solar co-op, and most recently in Maryland you are now able to purchase your energy through Community Solar projects.
Some questions you may have are: is my home suitable? How do I start the process? Will I save money and what are the financing options? To answer these questions, use the resources below to get started on your transition to solar energy today.
View this video about six easy steps you can take
to reduce your carbon footprint:

Resources:
How to go solar powered at your home. Gia Liu. Digital Trends.12/05/2017.
"Homeowner's Guide to Going Solar." U.S. Department of Energy, Office of Energy Efficiency and Renewable Energy.
Live in an apartment or a home with a shady roof? Learn more about Community Solar.
Join the Maryland CCAN Partnership for Community Solar with Neighborhood Sun.
Ready to go solar? Find a local solar installer today.
Are you interested in joining a group of your neighbors in a solar co-op?
Find national and state incentives to transition your energy to solar.
Graphic from SaveOnEnergy.com
Other ways to reduce your household carbon footprint are switching to an electric car and increasing your homes energy efficiency.