Putting Virginia on the Path to 100% Clean Energy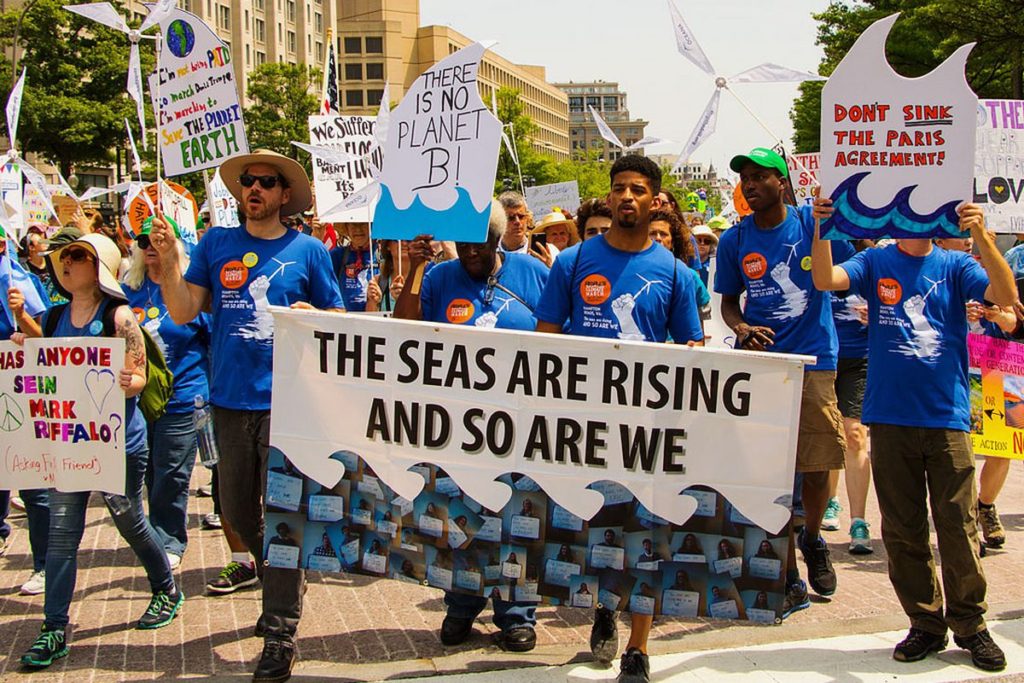 Supporting Clean Energy Jobs and a Just Transition for Everyone
The climate crisis is here, and it's hurting every community in Virginia. Flooding from sea level rise has become one of the most challenging public policy issues ever to face coastal Virginia. Intense storms are devastating agriculture across the state. Dangerous heat waves are causing asthma hospitalizations, heart attacks, and more.
It's time to take serious steps to address global warming. From the mountains to the coast, there is a movement to shift away from fossil fuels and towards a future powered by 100% clean, renewable energy.
Sign the petition for 100% clean energy in Virginia!
Learn how to take action with CCAN Action Fund!
We need solutions now. The world's top scientists at the United Nations said we must cut global carbon emissions in half by 2030 in order to avert climate catastrophe. That means we have to radically change our energy economy to be powered by renewable sources like wind and solar.
What's at stake if we don't act? As heat waves increase, the risk of heat-related illnesses and deaths in Virginia will grow. Coastal flooding, which already threatens Norfolk and the Hampton Roads area, is likely to worsen as sea levels rise, potentially impeding emergency medical services. Allergy season is starting earlier and lasting longer, and asthma attacks are increasing in the southeastern United States.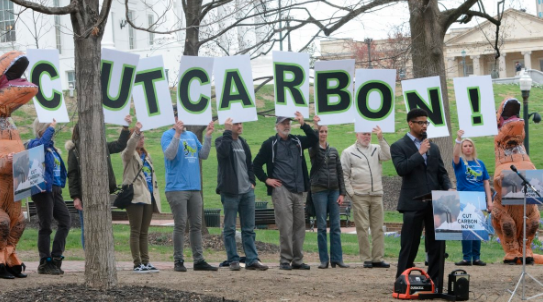 Virginia should begin to dramatically expand renewable energy by enacting a Clean Energy Standard of 50% by 2030 and 100% soon after.
A Clean Energy Standard (CES) is a state law that requires utilities to deliver a specified amount of renewable energy such as wind and solar to their customers. By design, a CES does not hand pick a technology; rather all renewables are able to compete, incentivizing cost reductions and energy efficiency gains. These state-based policies help drive the nation's $64-billion market for clean energy.
Virginia's clean energy goal is badly broken. Neighboring states of North Carolina and Maryland have renewable mandates in place that require state utilities to invest in a minimum amount of solar and wind energy in order to help spur development in the clean-energy industry and reduce the state's carbon pollution. Virginia's law is merely a voluntary standard, and utility monopolies like Dominion and Appalachian Power are meeting its minimal, loophole-ridden goals primarily with old, out-of-state, and, in some cases, dirty energy sources. As a result, Virginia lags far behind our neighbors in North Carolina and Maryland on solar power, and wind power is almost nonexistent in the Commonwealth.
What's holding Virginia back? Our monopoly utility companies — Dominion Energy and Appalachian Power — have routinely blocked policies that would bring more solar and wind to Virginia, and even pushed for policies that punish their customers for installing solar on their roofs.
Our proposal: 50% CES by 2030, 100% shortly after.
We support a policy that would require 50% of electricity to come from renewable sources by 2030 and to determine the best way to get to 100% shortly after. Other states across the country have put in place similar policies with great success, including Maryland, Washington, DC, California, and more.4 Clean energy mandates have proven to be politically popular and very effective in boosting clean energy across the country. Roughly half of the growth in U.S. renewable energy generation since 2000 can be attributed to state renewable energy requirements.
A focus on equity: Energy efficiency
Electricity bills in Virginia vary widely. A low-income household spends on average $1.23 per square foot on electricity, while higher-income households spend $0.98 per square foot. And, overall, Virginians have the 10th highest electric bills in the country. We need to invest in energy efficiency, so we can keep electricity bills low as we transition to a clean energy economy.
If we don't act: More dangerous, dirty fracked-gas pipelines threaten our communities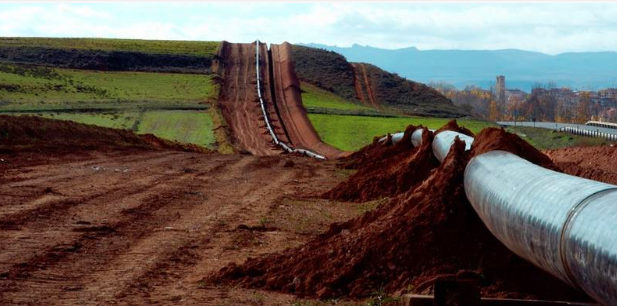 We know that Virginia's most powerful monopoly utility, Dominion Energy wants to build more fracked-gas infrastructure. The company claims it is a "clean" form of energy. This is far from the truth. Fracking infrastructure releases methane into the atmosphere, a powerful heat-trapping gas. According to growing scientific data, fracked gas could be as disruptive to the climate as coal, when factoring in the full life-cycle of emissions from extraction to piping to burning. The currently proposed Atlantic Coast Pipeline and Mountain Valley Pipeline for fracked gas have the estimated climate impact equivalent of adding 45 new coal-fired power plants to the state.
TAKE ACTION for a strong, resilient Commonwealth
We have a vision for a state that is resilient in the face of climate change and powered by clean, renewable energy, and where no one is left behind on the path to 100% clean energy.
Sign the petition for 100% clean energy in Virginia!
Click HERE to sign up to volunteer!
If you would like to get involved, please contact Paolo Mutia, our Virginia organizer, at paolo@chesapeakeclimate.org.
Key articles:
Resources: