Sea Level Rise: Virginia's Greatest Threat
Virginia's Looming Crisis is Already Here
The climate crisis is at our doorstep, and fossil fuel pollution is to blame. Virginians know flooding has become one of the most challenging policy issues facing our state, especially on the coast. The rising of ocean waters due to climate change, combined with the area's sinking land, will cause as much as 7.5 feet of sea level rise by century's end, according to the Virginia Institute of Marine Sciences.[i] Bigger, climate-fueled, storms also will prove to be a huge burden for local communities across Virginia.
Meanwhile, fossil fuels are harming public health right now, causing air pollution in our communities. At the same time, thanks to unfair and corrupt practices by utility monopolies like Dominion Energy, Virginians have the 10th highest electric bills in the nation and a higher electricity burden than the national average. This is a cause and effect issue: more fossil fuel pollution and less clean energy means more sea level rise. The problems are deeply intertwined. We need energy solutions and energy justice now. The Regional Greenhouse Gas Initiative, which Virginia joined in March 2020, is an important first step, but there is more to be done.
In fact, "recent estimates show that 250,000 acres of land, 1,469 miles of road, and property valued at $17.4 billion lie less than five feet above the high tide line in Virginia," and the coast is home to 70% of the population of the Commonwealth [ii]. There is too much at risk here to ignore or push for weak legislation. The climate is really changing, and millions of people are at risk.
Fund Flooding Solutions for Virginia
Flooding has become one of the most challenging public policy issues facing coastal Virginia. The rising of ocean waters due to climate change, combined with the area's sinking land, will cause as much as 7.5 feet of sea level rise by century's end, according to the Virginia Institute of Marine Sciences. For example, the Dutch engineering firm Fugro estimates that Norfolk needs at least $1 billion in public investment to adapt to the flooding threat posed by climate change.[iii] That billion dollar price tag is equal to Norfolk's entire annual operating budget.[iv] Cities throughout the Commonwealth face similar threats. Progress is being made as resilience planning and projects throughout the state are funded via the Community Flood Preparedness Fund, a result of Virginia's membership in the Regional Greenhouse Gas Initiative (RGGI). Additionally, the release of a statewide Coastal Resilience Master Plan to unite flood resilience strategies throughout the state is imminent. Despite these advances, we still have work to do.
Why We Need Flooding Solutions Now: Virginia is Ground Zero for the Climate Crisis
Every time coastal residents must change their route to work or school to avoid flooded roads or vacuum out water-logged basements, they are confronting the local impacts of global climate change, driven by the burning of fossil fuels like coal, oil, and gas.
Virginia's community health, environmental stability, and well-being are all at risk of being damaged by the effects of sea level rise and climate change. Much of Virginia's development is concentrated in the eastern half of the state — close to the warming ocean. There is too much at stake to keep putting off mitigating this issue.
A closer look at Hampton Roads:
In the U.S., the Hampton Roads region is second only to New Orleans as home to the most people at greatest risk from flooding caused by rising sea levels. Residents are already seeing the consequences, as they are living on the front lines of climate impacts driven by fossil fuel industry pollution. Chronic flooding is forcing the raising of homes, roadways, and naval infrastructure, and it's only getting worse. Scientists predict that sea levels could rise by as much as seven feet within this century. In the event of a major storm, there is no effective plan to evacuate and shelter residents, even as warming ocean temperatures and longer hurricane seasons increase the risk of superstorms like Sandy.
Sea-level rise:

The rate of sea-level rise on Virginia's coast is close to the fastest in the nation. The Virginia Institute of Marine Science (VIMS) projects that Virginia's coast will see 3-7 more feet of sea level rise by 2100.

Heavier precipitation:

As the atmosphere warms, it holds more moisture, leading to more extreme precipitation from storms.

Super-charged hurricanes:

Sea level rise makes storm surges from hurricanes more damaging. When Hurricane Isabel hit in 2003, it caused more damage than the more severe Chesapeake-Potomac hurricane that hit in 1933. VIMS researchers believe Isabel was more destructive because the storm rode atop seas that were 14 inches higher.
One key issue that is often overlooked in understanding the effects of climate change is how flooding and potential relocation affect public housing developments. In fact, the coastal city of Norfolk is planning to tear down some of its public housing developments [v]. Because they're not being prioritized right now, it's unlikely that they will be in the event of a climate-related emergency. The policies that are going to be put in place must be looked at and thought out through a lens of justice; otherwise, underserved communities will almost certainly be left behind.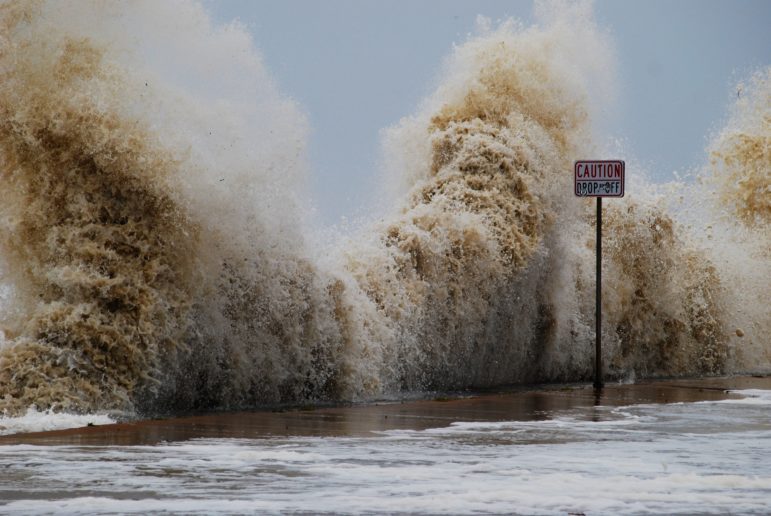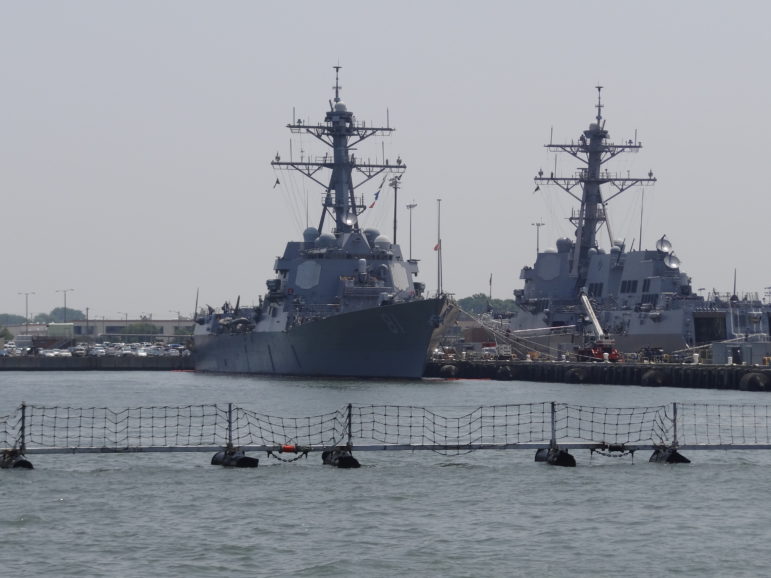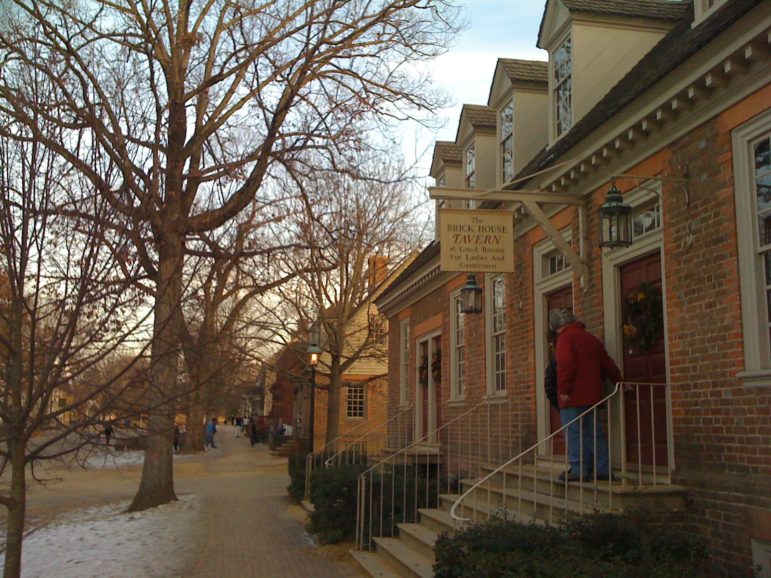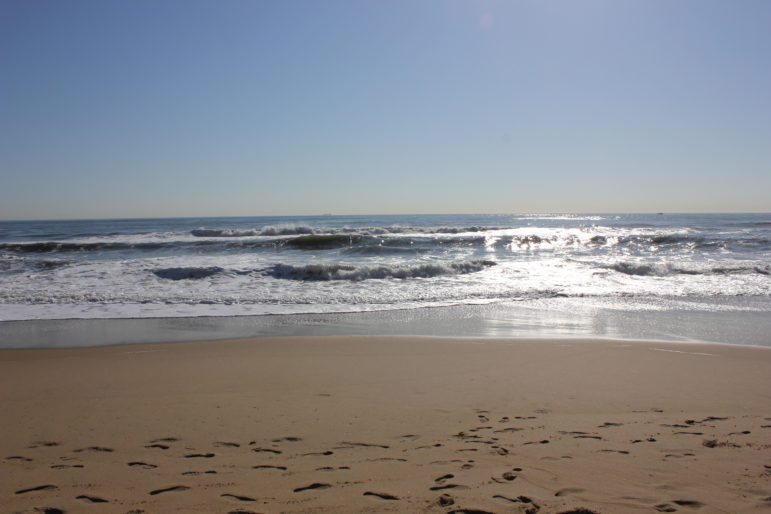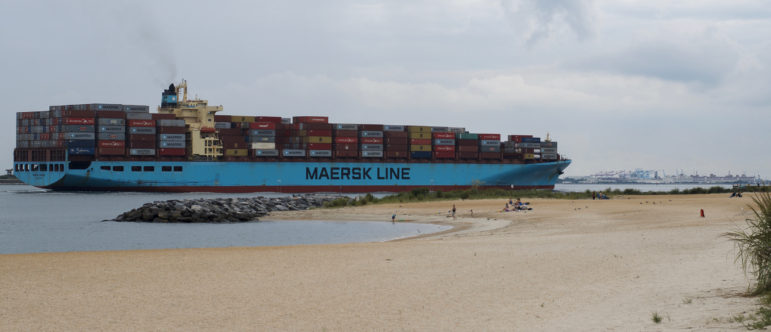 Virginia Coastal Resilience Master Planning Framework: A Desperate Solution
In late 2020, the state of Virginia released a comprehensive Master Planning Framework that seeks to create a uniform framework for adapting to climate strategies in Virginia. This plan was urgently needed, because until now, Virginia has not explicitly acknowledged climate change and science as evidence that is guiding their coastline planning. Additionally, there has never been uniform, statewide guidance for how to respond to sea level rise. While every community is different, this master framework is an important step for government intervention in mitigating the effects of sea level rise on Virginia's coastline. 
The framework also has many causes for alarm. On page five, it explicitly states that not every community will be able to fully avoid the effects of sea level rise. Because of fiscal constraints, there are limited resources and this framework acknowledges that there will not be a full solution. This is clear evidence that the state government says that Virginia needs to pick and choose which communities to save. This means we need to advocate for wise and just funding that ensures the most effective and best outcomes for Virginia's coastline.
Key Articles
"Yes, Virginia, we are seeing more – and more intense – rainfall" Virginia Mercury, 8/20/21
"Governor Northam Announces Virginia Coastal Resilience Master Planning Framework." Blue Virginia, 10/22/20
"Northam proposes $733 million for environmental quality, renewable energy." Richmond Times-Dispatch, 12/11/19
"Virginia lawmakers have a conservation mandate in 2020." Washington Post, 12/6/19
"Virginia needs to take action on climate change – before it's too late." Washington Post, 5/17/19
"Northam won't veto GOP budget language that could cripple carbon-capping plan." Virginia Mercury, 5/2/19 
"Northam proposes coal ash disposal, coastal protection bills." Associated Press, 1/3/18
"Pipeline activists promote alternatives at Staunton town hall." Augusta Free Press, 12/11/18 
"CCAN's Harrison Wallace Declares, It's Time We "Grab the Wheel from Dominion and Put Them in the Backseat for Good." Blue Virginia, 12/6/18
"Andria McClellan: A missed chance to help our state." Virginian-Pilot, 4/21/18
"Gov.-Elect Northam Announces Historic Legislation to Formally Join the Regional Greenhouse Gas Initiative and Use the Proceeds for Public Benefit." Blue Virginia, 1/9/18
"Public Comment Winds Up for Virginia Proposal to Join Regional Greenhouse Gas Initiative." Richmond NPR, 4/5/18
"Virginia Launches Plan to Join East Coast Carbon Market, Cut Emissions 30%." InsideClimate News, 11/16/17
"Water's Edge: The Crisis of Sea Level Rise." Reuters, 9/17/14
"Will Norfolk be the next New Orleans?" Virginian-Pilot, 6/2/14
Sea-level rise in Norfolk." PBS Need to Know, 4/27/12
"Climate Change at the Doorstep." PBS Need to Know, 6/24/11
"Virginia must lead in fighting sea level rise." Virginian-Pilot, 6/12/13
"State shelters couldn't hold half of expected evacuees." Virginian-Pilot, 1/9/13
Resources
More campaigns: 
References
[i] http://ccrm.vims.edu/recurrent_flooding/Recurrent_Flooding_Study_web.pdf
[ii] https://www.governor.virginia.gov/media/governorvirginiagov/governor-of-virginia/pdf/Virginia-Coastal-Resilience-Master-Planning-Framework-October-2020.pdf
[iii] http://www.washingtonpost.com/business/economy/in-norfolk-evidence-of-climate-change-is-in-the-streets-at-high-tide/2014/05/31/fe3ae860-e71f-11e3-8f90-73e071f3d637_story.html
[iv] http://www.norfolk.gov/DocumentCenter/View/21857
[v] https://www.pilotonline.com/government/local/article_2ae3d0b9-f11a-52b7-ac7d-a714ffb1c92b.html