1. Be a part of the FIRST NATIONAL Polar Bear Plunge for our climate!
Do you really need any other reason than this? This polar bear plunge is monumental and could not come at a more important time. Last year was a difficult one for our country. Though it was filled with uncertainty, it reminded us that we can't wait to take action on important issues. The climate can't wait any longer. And neither can we. Sign up here.
2. Take action and launch 2021 off on the right paw.
We have a lot of work to do in 2021, and climate solutions need to be at the top of the list. Your plunge is a way to send this message to our political leaders as we enter a new climate era. As climate activists, we are part of history in the making, no longer just witnesses to it. We're shifting from being on the defensive to the offensive.
3. Bill McKibben and Rev. Lennox Yearwood – full stop. 
Be inspired and hear firsthand from two of the climate movement's leading voices. Enough said.
4. Bragging rights!
How many of your friends can say that they are sooo dedicated to the climate that they jumped into icy cold waters to promote climate solutions and protect our planet? It'll be a great story to tell.
5. Help fund climate solutions.
Just like a charity fun run, plunge participants gather pledges from their friends and family in support of CCAN's vital climate work.
In 2021, the CCAN team will be working to achieve a carbon- free electric grid and to ban the sale of internal combustion engine cars by 2035 on the federal level. In Maryland, we will be pushing for the strongest climate bill in state history — Climate Solutions Now. And in Virginia, the team is working to increase access to electric vehicles and put a fossil fuel moratorium in place. All of this while we continue to fight one fracked-gas pipeline after another in our communities.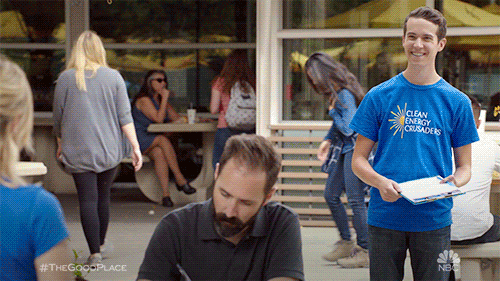 6. Celebrate the victory in the Arctic by getting icy cold! 🥶
Trump's attempted sale of the Arctic to the polluting fossil fuel industry was a bust! This was thanks in part to the tireless efforts of climate activists sending a clear message that the public was not in favor of this shameful violation of the planet we call home. And, within the first 24 hours of Biden's Presidency, oil activity in Arctic refuge was halted.
7. Plunge Perks (of course)!
Would you like to win an electric bike? Are you a big fan of cute masks and fun t-shirts? Are you motivated enough to be our top plunger who will win an original painting by Alaskan artist Debby Bloom?
8. Celebrate the planet you love on the weekend of love.
You may have noticed we are taking the plunge on Valentine's Day weekend. What better way is there for you to show your love for our planet and all creatures on it than by taking the polar plunge?