Biden's TPS extension falls short of protecting climate migrants
Written by Nina Brown
Climate change could displace more than a billion people around the world by 2050. As global warming persists, CCAN has recently teamed up with other activist organizations to urge the White House to guarantee the United States as a safe haven for climate migrants to reconstruct their lives. Together, we sponsored a nationwide petition that received over 15,100 signatures nationwide in just a few days, urging the Biden Administration to redesignate temporary protected status (TPS) for El Salvador, Honduras, Nepal and Nicaragua and designate TPS for Pakistan.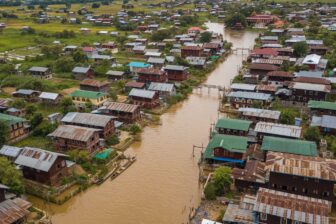 Climate change migration is commonly associated with the future submergence of coastal cities like New Orleans. However, the truth is, people are already being forced to abandon their homes due to climate change – factors such as landslides and the destructive consequences of drought on crop production are driving individuals to seek refuge elsewhere.  Honduras, El Salvador, and Nicaragua are all located in what has become known as the 'Dry Corridor', an area especially vulnerable to droughts.The intensification of droughts has resulted in crop failure, heightened food insecurity, and urgent migration in pursuit of improved opportunities. Similarly in Nepal, flash floods caused by the warming of the Himalayas have forced entire villages to migrate. These are some of the hardest hit nations by climate change and many people turned to the U.S. in hopes to rebuild their lives. 
What's Being Done
TPS offers crucial safeguarding to climate change migrants by providing them with temporary legal status. Recognizing the need for urgent action, CCAN worked with other activist groups to mobilize support for redesignating TPS with a petition and rally led by CASA outside the White House. We thank our petition signers for affirming that these people must be protected from deportation, family separation and further environmental disasters. 
The Biden Administration seems to be listening! They just responded by extending TPS for certain immigrants from El Salvador, Honduras, Nepal, and Nicaragua—just a few of the countries disproportionately bearing the brunt of climate change-induced disasters despite contributing the least to global warming—to stay in the United States until 2025.  
What Needs to be Done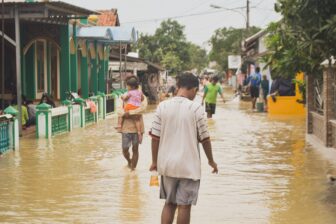 While this recent move will let 337,000 climate migrant families continue living in the U.S., it only applies to those who arrived in the U.S. by 2018, ignoring those who fled recent climate disasters.
Additionally, it did not extend TPS to the thousands of Pakistani migrants displaced by recent deadly floods that left a third of the country underwater and nearly half a million people displaced. These individuals fled to the U.S. in hopes of the chance to rebuild their lives and deserve protection from future climate disasters. In fact, a NASA study recently found that along with flooding, heatwaves will make parts of Pakistan soon uninhabitable. That's why CCAN is still calling for further TPS designation for Pakistan.
What You Can Do
While the Biden Administration has taken a step forward by extending Temporary Protected Status for select immigrants from climate-affected nations, it is imperative to recognize that more action is required. As we approach a potentially unprecedented refugee crisis, it is crucial to safeguard all climate migrant families in the United States: sign our petition here to protect climate change migrants.