Offshore Wind and Onshore Jobs
Making Maryland a Clean Energy LEader
As part of a coalition of climate advocates, CCAN helped pass the Climate Solutions Now Act of 2022, committing Maryland to reduce climate pollution by 60% by 2031. Developing more clean energy-especially offshore wind- in Maryland will be key to meeting that goal.
Offshore wind is Maryland's most abundant energy resource and the next few years offer a huge opportunity – but we must act now! That's why our advocacy arm, CCAN Action Fund, is supporting the Promoting Offshore Wind Energy Resources (POWER) Act in the Maryland General Assembly. Help us make Maryland's future a clean energy future!
In April of 2022, the US Bureau of Ocean Energy Management (BOEM) announced that the agency is in the process of developing additional commercial leasing areas for offshore wind. These potential wind energy lease areas include two areas (A and B) off of the Maryland cost, comprising approximately 235,222 and 652,218 acres respectively.
These lease areas could come up for auction in 2023. With strong offshore wind policy, we can ensure these projects benefit Maryland
We also have an opportunity to work with the White House and leverage federal dollars from the Inflation Reduction Act and the Infrastructure Investment and Jobs Act.
The Biden Administration has set a goal of 30 additional gigawatts of domestic offshore wind by 2030. This would power 10 million homes, support 77,000 jobs, and spur economic development up and down the supply chain. And with the passage of the Inflation Reduction Act, which extends the investment tax credit for renewable energy projects, the timing to expand offshore wind in Maryland couldn't be better!
That's why CCAN Action Fund is now promoting the POWER Act. Here's what it does: 
Creates an offshore wind energy goal of 8.5 GW, which will help spur massive investment in the industry and help establish Maryland as an epicenter for additional development.
Establishes a coordinated transmission network that solves the issue of interconnection and builds resilience and reliability.
Builds out existing lease areas without impacting ratepayers, which could bring Maryland up to 1600 MW of additional offshore wind energy. This would be possible with direct purchasing contracts by the state.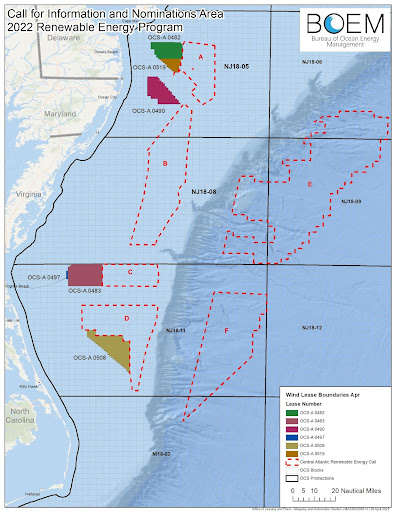 MARYLAND'S OFFSHORE WIND HISTORY
In 2013, CCAN and other climate advocacy partners helped pass the Maryland Offshore Wind Act. This opened the door to capitalize on Maryland's greatest renewable energy resource. In May 2017, Maryland's Public Service Commission (PSC) approved applications from U.S. Wind and Skipjack Offshore Energy for offshore wind projects in the Atlantic Ocean that will produce a combined 368 megawatts of energy for Maryland residents. The wind farms will be built off of the coast of Ocean City, Maryland and collectively generate enough energy to power over 500,000 homes. 
With these projects, Maryland could become the East Coast manufacturing hub for this growing industry, putting us at the forefront of clean energy development and reducing our reliance on harmful fossil fuels.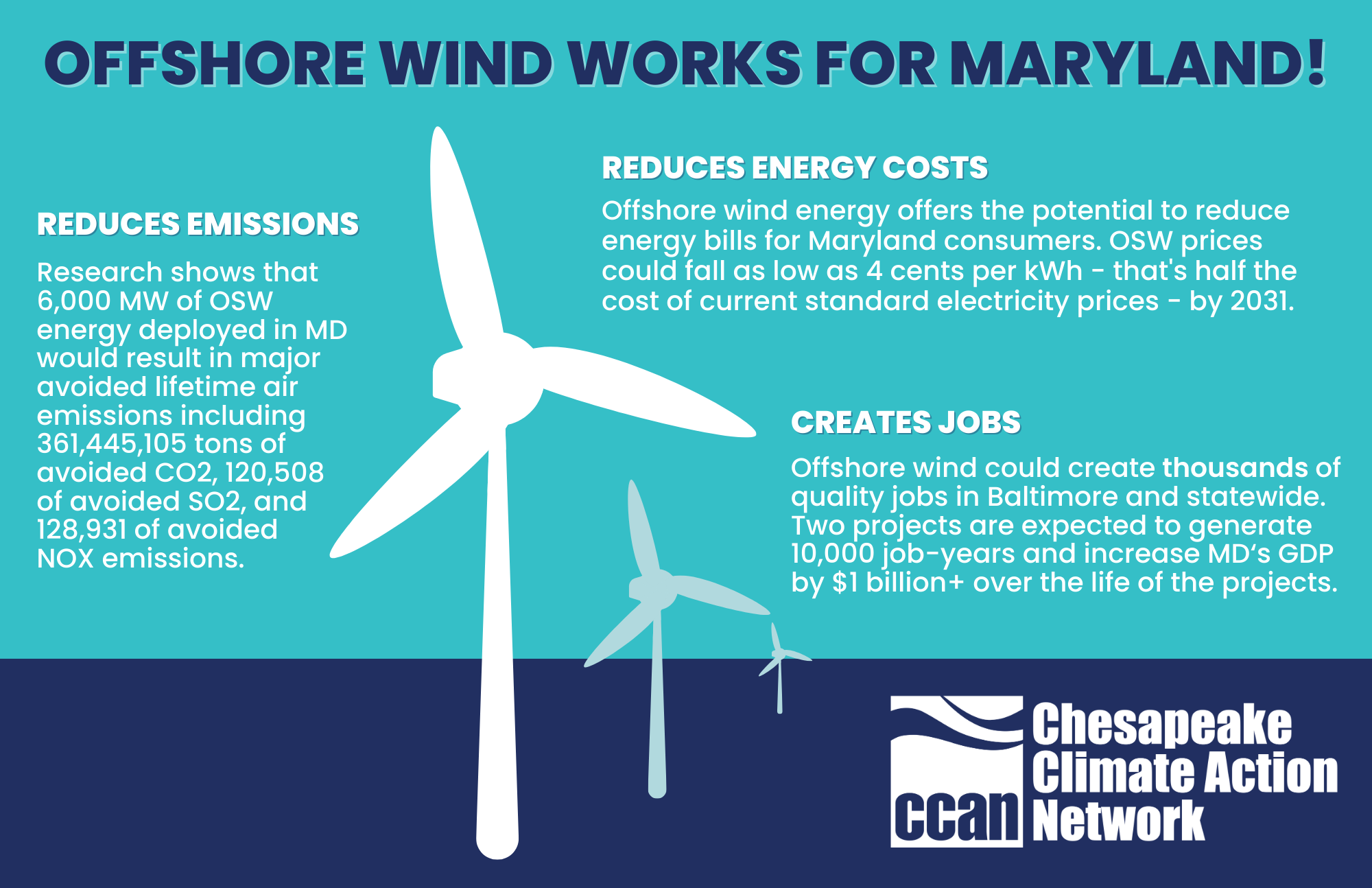 Offshore Wind Generates Growth in Manufacturing
Maryland has the opportunity to become the East Coast manufacturing hub for this growing industry, putting us at the forefront of the clean energy transition and reducing our reliance on harmful fossil fuels.
Baltimore's deepwater port and underused industrial areas make the region a prime location for wind turbine manufacturing and assembly. Maryland's Public Service Commission required the two wind companies to invest $115 million in manufacturing facilities and port upgrades in and around Sparrows Point, or a similar port facility, and contribute $6 million to an offshore wind business development fund. This economic activity will prioritize small businesses and businesses owned by people of color.
In August of 2021, US Wind announced plans to build a new steel fabrication facility at the Tradepoint Atlantic site in Baltimore County, now called Sparrows Point Steel. With this announcement, they also announced a $77 million investment in a 90-acre port facility and labor agreements with the Baltimore-D.C. Building & Construction trades union and the International Brotherhood of Electrical Workers to provide union labor to support US Wind's Maryland projects.
Another wind developer, Orsted, is teaming up with Crystal Steel Fabricators, located in Federalsburg, MD, to supply steel components for wind turbines up and down the East Coast, further establishing Maryland as a supply hub for the offshore wind industry.
Creating More High-Quality Jobs for Marylanders
Offshore wind has the potential to create thousands of family-sustaining jobs in Baltimore and across the state. The U.S. Department of Energy has found that jobs associated with the offshore wind industry have average annual earnings (including benefits) of $141,000 for onsite workers. Already, we are seeing economic growth and job creation as a result of these pending projects, including bringing steel back to Baltimore.
If Maryland passes the POWER Act, we would have the opportunity to bring even more jobs to the state. Help us make it happen!
What Do Marylanders Think About Offshore Wind? They Love It!
There is widespread support for offshore wind across Maryland. In December 2017, OpinionWorks found that 72% of residents of the Lower Eastern Shore supported US Wind's project, and between February 11th – 17th, 2020, Bellwether Research conducted interviews statewide among Maryland voters which found that:
More than seven in ten (72%) voters statewide (and 65% of voters in Worcester County) favor the Skipjack offshore wind farm. 

Beachfront property owners in Ocean City are as supportive (67%) as those who live inland (65%). 

Nearly all (86%) Ocean City vacationers say they would continue to vacation in Ocean City if there were wind turbines off the coast.

Most voters (67%) think tourism in Ocean City will largely stay the same, while 11% say it will increase.
Despite this broad support, some elected officials in Ocean City have come out in opposition to the wind farms as "visual pollution" that could harm tourism and property values.
This concern, which the Baltimore Sun has referred to as "ludicrous," is largely unfounded. First, the visual impacts of the wind turbines will be minimal, since they will be built 19+ miles off the coast, appearing to be about the size of your thumbnail held at arm's length on the horizon as you can see in these visual simulations of various sizes of turbines. Second, 64% of Marylanders polled by Gonzales Research & Media Services said that offshore wind projects would not affect their decision to rent or buy property in Ocean City. And 16% said that offshore wind projects would make them more likely to rent or purchase seaside property.
Furthermore, many people see wind turbines as beautiful symbols of the clean energy future, not "visual pollution." In May 2018, CCAN worked with a coalition of artists and faith leaders to put on two art shows that highlighted the beauty of wind power. Learn more about the "Wonders of the Wind" art show here.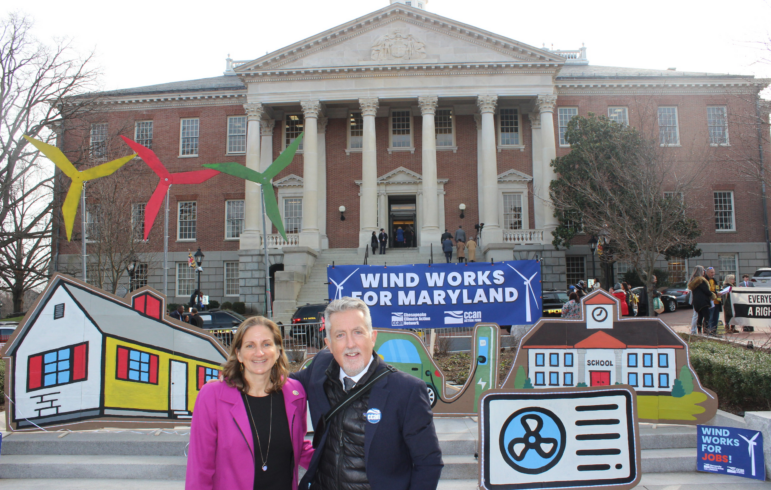 What's Next for Maryland's Expansion of Offshore Wind?
Now that the Maryland PSC has given the green light on Round 2 projects, the next step is to go through review by the U.S. The Department of the Interior's Bureau of Ocean Energy Management (BOEM), which is responsible for issuing leases, easements and rights-of-way for offshore wind projects.
BOEM has issued leases to both U.S. Wind (Lease #0CS-A 0490) and Skipjack (Lease #OCS-A 0519). Now the companies must conduct site assessments and review of the projects' impact and then submit a Construction and Operations Plan (COP), which is a detailed plan for the construction and operation of a wind energy project on the lease. Submission of a COP will trigger a final environmental review of the proposal under the National Environmental Policy Act (NEPA).
The public will have a number of opportunities to participate in this environmental review to ensure that this much-needed renewable energy project is built in a way that protects the surrounding environment. In June of 2022, BOEM held a public comment period for the US Wind projects and launched its NEPA review. Consideration of Skipjack's Construction and Operations Plan is underway.
In the meantime, our sister organization CCAN Action Fund is supporting the Promoting Offshore Wind Energy Resources (POWER) Act of 2023. With this bill, Maryland policymakers can support the expansion of offshore wind power by setting an offshore wind goal of 8.5 GW by 2031, initiating a state process to coordinate transmission infrastructure, and investing in the full build-out of the existing lease areas. Download the printable factsheet and take action with CCAN Action Fund.
TAKE ACTION: VOLUNTEER WITH US
Want to make a bigger climate impact and join the movement to bring more offshore wind to Maryland? Sign up to volunteer or become a CCAN Action Member today.
Key Articles

Resources