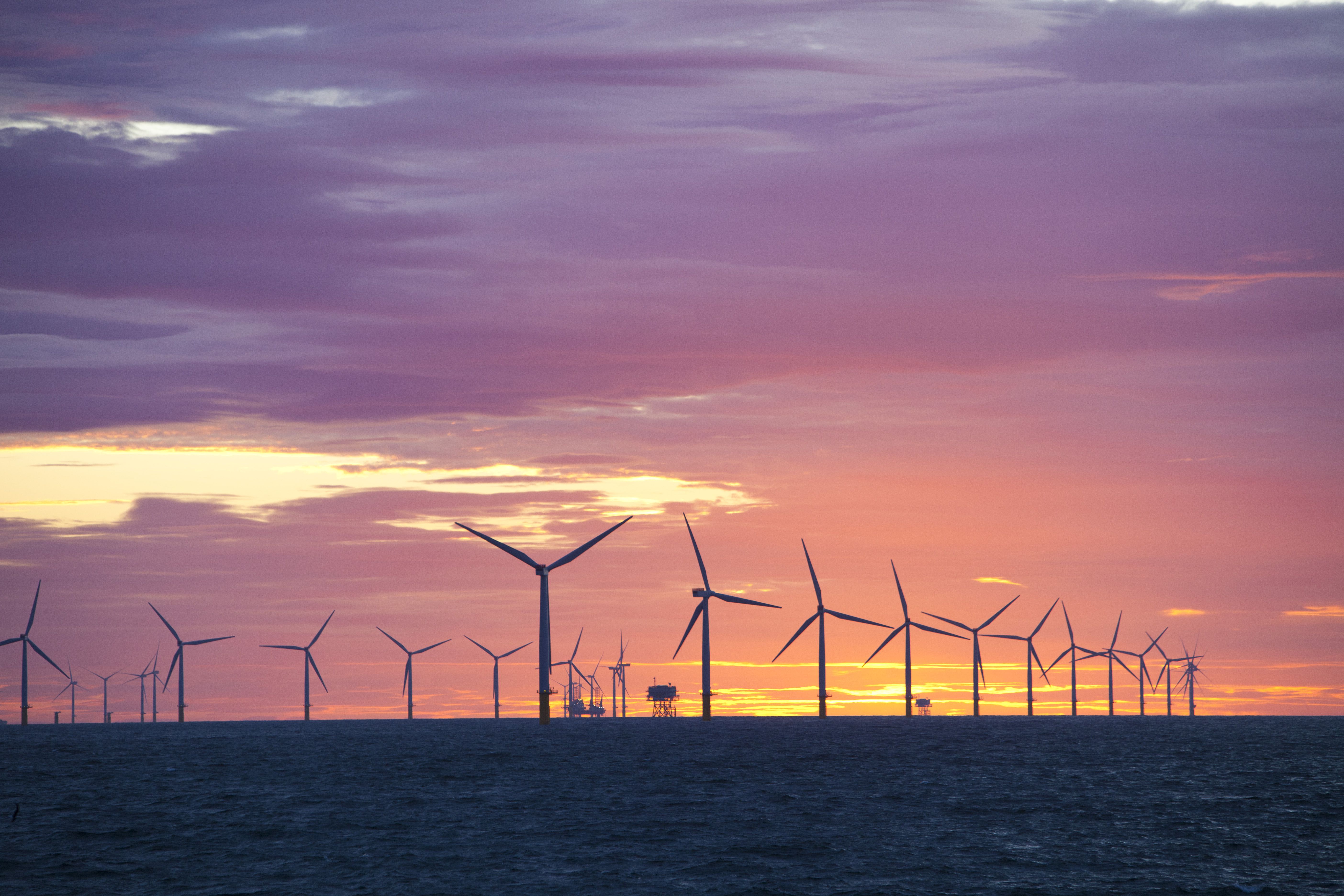 ESTABLISHING MARYLAND AS A CLEAN ENERGY LEADER
In May 2017, Maryland's Public Service Commission (PSC) approved applications from U.S. Wind and Skipjack Offshore Energy for offshore wind projects in the Atlantic Ocean that will produce a combined 368 megawatts of energy for Maryland residents. The wind farms will be built off of the coast of Ocean City, Maryland and collectively generate enough energy to power over 500,000 homes. Read the May 2017 decision from the PSC here.
With these projects, Maryland could become the East Coast manufacturing hub for this growing industry, putting us at the forefront of clean energy development and reducing our reliance on harmful fossil fuels.
INVESTING IN BALTIMORE AS A MANUFACTURING HUB
Baltimore's deepwater port and underused industrial areas make the region a prime location for wind turbine manufacturing and assembly.
Maryland's Public Service Commission required the two wind companies to invest $115 million in manufacturing facilities and port upgrades in and around Sparrows Point, or a similar port facility, and contribute $6 million to an offshore wind business development fund. This economic activity will prioritize small businesses and businesses owned by people of color.
Offshore wind has the potential to create thousands of family-sustaining jobs in Baltimore and across the state. The U.S. Department of Energy has found that jobs associated with the offshore wind industry have average annual earnings (including benefits) of $141,000 for onsite workers.
"VISUAL POLLUTION" VS. ACTUAL POLLUTION
There is widespread support for offshore wind across Maryland. In December 2017, OpinionWorks found that 72% of residents of the Lower Eastern Shore supported US Wind's project, and between February 11th – 17th, 2020, Bellwether Research conducted interviews statewide among Maryland voters which found that:
More than seven in ten (72%) voters statewide (and 65% of voters in Worcester County) favor the Skipjack offshore wind farm. 

Beachfront property owners in Ocean City are as supportive (67%) as those who live inland (65%). 

Nearly all (86%) Ocean City vacationers say they would continue to vacation in Ocean City if there were wind turbines off the coast.

Most voters (67%) think tourism in Ocean City will largely stay the same, while 11% say it will increase.
Despite this broad support, some elected officials in Ocean City have come out in opposition to the wind farms as "visual pollution" that could harm tourism and property values.
This concern, which the Baltimore Sun has referred to as "ludicrous," is largely unfounded. First, the visual impacts of the wind turbines will be minimal, since they will be built 19+ miles off the coast, appearing to be about the size of your thumbnail held at arm's length on the horizon as you can see in these visual simulations of various sizes of turbines. Second, 64% of Marylanders polled by Gonzales Research & Media Services said that offshore wind projects would not affect their decision to rent or buy property in Ocean City. And 16% said that offshore wind projects would make them more likely to rent or purchase seaside property.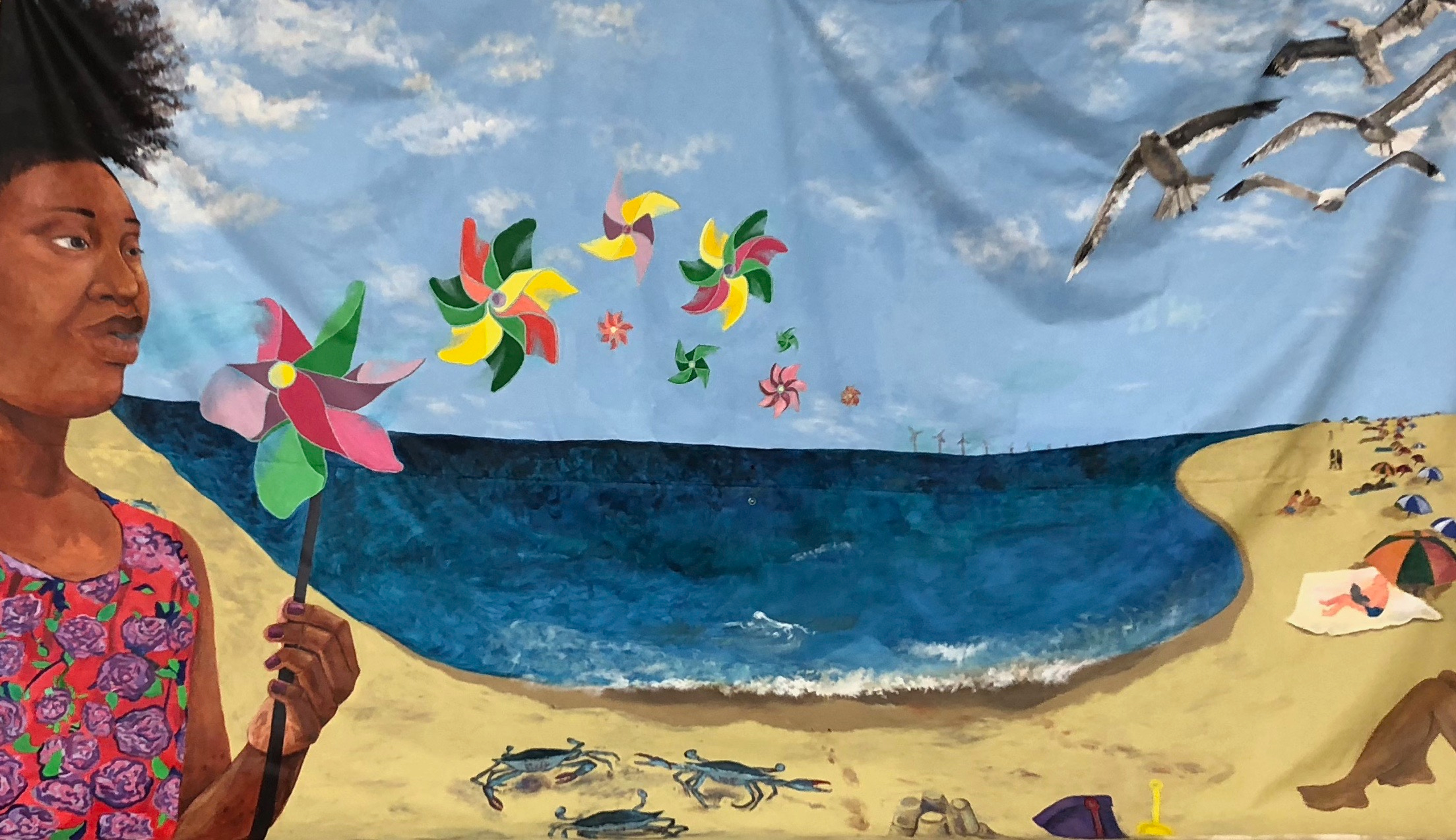 Furthermore, many people see wind turbines as beautiful symbols of the clean energy future, not "visual pollution." In May 2018, CCAN worked with a coalition of artists and faith leaders to put on two art shows that highlighted the beauty of wind power. Learn more about the "Wonders of the Wind" art show here.
WHAT'S NEXT?
BOEM: 
The Department of the Interior's Bureau of Ocean Energy Management (BOEM) is responsible for issuing leases, easements and rights-of-way for offshore wind projects. BOEM's renewable energy program occurs in four distinct phases: (1) planning and analysis, (2) lease issuance, (3) site assessment, and (4) construction and operations.
BOEM has issued leases to both U.S. Wind (Lease #0CS-A 0490) and Skipjack (Lease #OCS-A 0519). Now the companies must conduct site assessments and review the birds, bats, and marine mammals in the lease area, the geography of the lease area, and the archeology of the area. This review is done to to ensure that the site is thoroughly assessed and understood so that the projects can be built in an environmentally sound manner.
After the companies fully assess the sites, they must submit a Construction and Operations Plan (COP), which is a detailed plan for the construction and operation of a wind energy project on the lease. Submission of a COP will trigger a final environmental review of the proposal under the National Environmental Policy Act. The public will have a number of opportunities to participate in this environmental review to ensure that this much-needed renewable energy project is built in a way that protects the surrounding environment.
PSC: 
The Maryland Public Service Commission (PSC) also has stalled the approval for two offshore wind projects.
Maryland policymakers and regulators are appropriately focused on resolving the public health emergency caused by Covid-19. But with 300,000 thousand Marylanders now having filed for unemployment benefits, we will soon need to create many new jobs for a sustainable new economy.

As we work to flatten the curve and safely reboot our economy, Maryland could create thousands of jobs and swiftly move closer to a pollution-free electric grid if the PSC expedites current and future proposals for offshore wind and solar projects.
Yet, including these two major offshore wind projects, there are also more than 40 utility-scale solar projects in danger of being held up in Maryland in part by the slow pace and misguided regulatory focus of the state's PSC.
The Maryland PSC has a chance to learn from this moment and help us recover from it. They must do better.
TAKE ACTION: PETITION THE MARYLAND PUBLIC SERVICE COMMISSION 
Tell the Maryland PSC to approve offshore wind in Maryland as quickly as possible! Sign the petition today.
Key Articles

Resources

This page's featured image is offshore wind in the United Kingdom (Ashley Cooper/Barcroft Media/Getty Images)